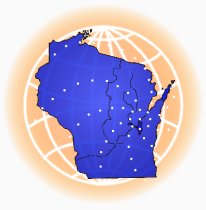 Coming Saturday, May 1, 2010 -- Flowing in the Prophetic, Level 2: Prophetic Protocol. Find out about it here.

Did you miss Flowing in the Prophetic, Level 1? It's available on CD!
God's Plan -- Togetherness
Hello intercessors,
As I have prayed about what to share with you in this newsletter, God has been speaking to me about the importance of gathering together for corporate prayer. I think, based on my own tendencies and what I hear from some of you, most of us feel very capable of getting our intercessor job done via one-on-one time with the Lord. We know what the needs are, we get His direction for how to pray into those things, and we just go ahead and do it individually.
Sure, we are aware of the Scriptures that talk about corporate prayer, such as Leviticus 26:8 -- "And five of you shall chase a hundred, and a hundred of you shall put ten thousand to flight: and your enemies shall fall before you by the sword," and Matthew 18:19, 20 -- "... If two of you shall agree on earth as touching any thing that they shall ask, it shall be done for them by my Father who is in heaven. For where two or three are gathered together in my name, there I am in the midst of them."
But we are busy people, and it takes effort to put more activities into our schedule. In addition, praying with others can be intimidating for the shyer ones among us. And some of us have not had the best experience in the past with prayer meetings – too boring, too quiet, too noisy, too prophetic (not prophetic enough?), too ... too ... too -- something.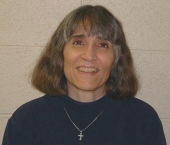 Yet, God is still calling His intercessors to gather together. I believe we need to listen to Him. This time around, He is asking us to move across local church and denominational boundaries, to pray with others of like mind. Intercessors are very diverse in their prayer interests, and God wants to band us together with others of like interests within our geographical locations. Is your heart-cry for your city? Your neighborhood? The state? Maybe you focus on youth, the education system, families, government, or the arts. Maybe the condition of the Church is your concern. Perhaps pro-life issues or abused women are your intercession specialty. Whatever your focus, or even if you don't have one particular focus, it's important to join with others on a regular basis to pray. Make the extra effort to do it. Find the prayer group that works for you.
Some of you already have a heart to join with others in prayer, but you don't know of a group in your area. God may be asking you to begin a prayer group. Why not pray and ask Him – and if He says yes, ask Him who to invite. My husband and I started a home prayer group a few years ago with just one other lady. But we grew, because God impressed upon the three of us other people to invite, who later said they had wanted to join us, but didn't have the courage to come without a special invitation. If you don't feel confident about leading a prayer group, SALT has a
House of Prayer kit
that will give you the tools to succeed. It just takes the willingness to say yes to the Lord and a little information to give you a boost in confidence. If we could do this, anybody can.
Those of you who already have prayer groups going, please let us know where you are located, your e-mail address, and what your group's prayer focus is. We can post that information in the Wisconsin Intercessors Arise! newsletter, so that others in need of a group can contact you.
Wisconsin means "gathering of the waters." I think that might be prophetic for intercessors in this state. The Lord wants us to get out of our isolation and start gathering with each other. Our prayers carry more fire power when we knit them together.
If you have any questions or other input, I would love to hear from you! -- Lee Ann
---
Anell Daniels is the state prayer network coordinator for Campus Wisconsin. Campus Wisconsin prayer groups are an example of intercessors coming together around a common focus -- education. Anell has some thoughts on what God is doing within her prayer focus:
As an intercessor, I have focused on seeking God's strategies for mobilizing His army on each campus. The Lord has been working on the hearts of campus ministries, local churches and individual students to transform their own campuses. Transition is taking place! I see religious barriers being demolished and replaced with a spirit of unity in the Body of Christ on our campuses. Denominational affiliations are no longer a hindrance to unity among students and campus ministries. There is a passion for intimacy through prayer that is energizing students to gather and seek first the kingdom of God. Philippians 1:27, 28 says; "I will know that you stand firm in one spirit, contending as one man for the faith of the gospel without being frightened in any way by those who oppose you."
If you are interested in praying into education in Wisconsin, and would like more info, please contact Anell at
onespirit777@ymail.com
---
Prayer alert for the Sheboygan area -- Permission is being sought to build an Islamic center in Oostberg. Intercessors in that area are asking that intercession be made for the Muslim people involved to be saved, and that the Islamic center would not be built.
---
Flowing in the Prophetic – Level 1: The Prophetic Anointing (CD set and books)
House of Prayer Kit (set of books to help you successfully lead a prayer group)
Leveraging Kingdom Authority (CD)
Faith Sees What Could Be (CD set)
---
We have a new option at
Wisconsin Intercessors Arise!
to make it easier for you to share feedback on the newsletter or what you are hearing from the Lord. In the upper right-hand corner of this e-mail, you will see an "Archive" link. You can go there to view newsletters online. At the end of each newsletter post, you can leave comments. Only members of
Wisconsin Intercessors Arise!
will be able to post comments. You are also welcome to e-mail me at
intercessors@salt-international.com
Many blessings,
Lee Ann