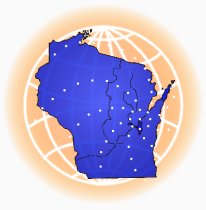 Abundance Coming and a Psalm 91 Year
Hello intercessors,
Merry Christmas to all of you! May you experience the joy of Jesus during this season and throughout the coming year.
The
January 16th
Flowing in the Prophetic Seminar
that we announced in our last newsletter is less than four weeks away, with our registration deadline (
January 7th
) only a couple of weeks from now. We're looking forward to the seminar and hope to see many of you there. The day will be full of wonderful teaching on how to increase in your prophetic giftings, with impartation, opportunity for you to practice what you are learning, and time to fellowship with each other as well. It's going to be fun!
For all the details, please go to the
conference page at SALT's website
. You can register right from there, if you'd like, or you may send a check or money order, if you prefer.
---
Several Wisconsin intercessors have been hearing from the Lord along similar themes in recent weeks, and I would like to share what they have been hearing with you:
A dream:
"
I was shifted to a wooded area of northern
Wisconsin
on the water. It was grey and misting outside, and I walked down to a rustic log cabin near the shore. As I looked out over the water I saw a huge freighter coming around a point. It kept coming and coming. It was so huge, and I could see tons of cargo piled up on it. It was moving really fast, but leaving hardly any wake or bow spray.
"I believe this dream is for many in the body of Christ right now. We have been through really rough times in the past, but we are in a new season, and even though it is still grey and misting out, God's HUGE supply is on its way, coming very fast, and with practically no effort, but with much ease from The Father. By faith I stand and wait for His matchless grace to overtake me with His supply. It's coming fast to those who seek and obey Him, and will surely bring Him glory."
Another dream:
"
I saw a kitchen, with the cupboard doors open, and the cupboards were bare. In the dream, a very short time went by, and I saw a lot of people having a backyard cookout, with hamburgers on the grill.
"God spoke to me that the dream was a God-dream. But I am not sure who or what region the dream specifically pertained to. I understood that God was saying there was to be a short time of lack, but the cookout with the large group of people and the abundance of food meant that a time of great abundance was coming soon."
A third person shared,
"
I had a sense of God speaking in my prayer time that He was going to cause the 'lean' years to be eaten up by the 'fat' years, and that the 'fat' years would be so prosperous that we would soon forget that we had even gone through years of leanness. I was reminded of the dream that Pharaoh had about the lean cows eating the fat cows, but God said this time it would be the fat years eating even the memory of the lean years.
"
If any of you would like to pray into these revelations, if you receive any further details or similar words, please forward to us what you are hearing.
---
And from Lee Ann:
As I was praying this morning, I heard about 2010 that "It's a Psalm 91 year." Psalm 91:1 immediately came to mind: "He who dwells in the secret place of the Most High will abide under the shadow of the Almighty."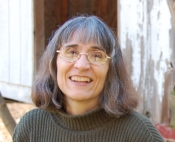 The Lord was saying that if we will meditate on Psalm 91, its truths will be sustaining for us and will provide protection for us. God wants us to
possess
this psalm in our hearts and appropriate its promises for our provision in the days ahead.
Receiving the blessing in Psalm 91 is conditional on the first verse -- dwelling in the secret place and abiding under His shadow. It is about putting Him first and dedicating special time to be alone with Him, to listen to Him and to act upon what He speaks.
I will be pondering this psalm in days and weeks to come, getting it firmly planted in my heart and decreeing it over my life and the lives of loved ones. Will you join me?
I look forward to hearing from each one of you, whether you want to share revelation, ask for prayer, or ask questions. Please pass on Wisconsin Intercessors Arise! to other intercessors in the state and encourage them to subscribe.
Bless you all,
Lee Ann