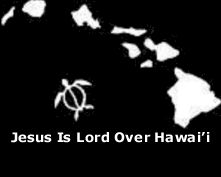 "Like Unto His Glorious Body"
by Pastor Simpkins
Philippians 3:21 (NIV) Philippians 3:21 (KJV) Philippians 3:21 (AMP)
Many times we call and are called upon to pray for those who are sick among us. All of us, especially those of us who are more 'mature' know all to well the aches and pains of growing older. This is the result of sin entering the world from Adam - we inherit the mortal body which is subject to sickness and death.

However, as Paul explains in the passage for today, we have a real hope in the resurrection of Christ. We will be changed and have a
new body that is immortal and without the imperfections of the one we now "wear".

Paul deals with this in greater detail in 1 Corinthians 15:40-58. I also wrote about this several years ago. The new body will be just like His after His resurrection with the same abilities as He now has. This was typed in the Old Testament where the priests ministered to the people in woolen garments but had to change into linen to go before the Lord. Wool represents the flesh and linen the righteousness of God.

I look forward to having that new body, don't you?
Remember...
We need to always focus on Christ!
The blessings of our Lord on you and all that is yours by blood, adoption or assignment!
Pastor Simpkins

There is a new page coming soon to Sojourner's Hub, it is to serve the new Sojourner's Fellowship Pod in Honolulu, Hawaii where Pastor Simpkins has moved to establish the new pod!