PRAISE REPORT
ISIOLO AND MAKUTANO OUTREACHES-AUGUST 3rd-6th
Greetings in Jesus mighty name,
Thanks a lot for your prayers. Its been long since we put out a praise report,the Lord is doing much and its important to share it with the world.
I just arrived on tuesday from several speaking engagements in central and Eastern Kenya. I am now doing a youth conference in our church here in Bungoma, western kenya. I did meetings in Isiolo, makutano,meru and now in Bungoma.

ISIOLO KENYA AUGUST 3-5

Isiolo is a small town inhabited by mostly nomadic pastarolist from different communities heavily Islamic, and a few kilometers from Somali . It has not rained for more than two years and the livestock is dying. The local people mainly survive on non governmental organizations for relief foods.They also have a lot of gunfights over water and pasture and livestock theft, this is terrible because there are a lot of deaths, security personnel are overwhelmed and cannot intervene. The attackers move in bands of between 400 to even 800 armed with more sophisticated arms that easily come through the border from Somali than our police who still use G3'S and AK 47'S.
The Lord has been speaking a lot to me concerning the anointing for miracles, healings and signs and wonders that is coming to the end time church. This is the teaching i have been doing through out the meetings. We cant reach the pagan world with the word a lone,the word must be accompanied with signs and wonders following.

The city of samaria received the word with great joy after they both heard the word that he preached and saw the miracles which he did. ACTS 8:5-6
CANCERS AND HIV/AIDS HEALED

I have been sharing on creative miracles, since the beginning of the year i have seen 5 cancers and several cases of HIV/AIDS healed as i prayed and taught on creative miracles. The Lord confirmed his word with signs and wonders following. In every town we have miracle services and release impartation over ordinary people that are ready to lay down their lives that the triumph of christ may resound in the earth again. Every place we have seen a great response especially among young people. There were a lot of miracles in Isiolo including incurable diseases. Demon possessed people were set free from the chains of the enemy.
MAKUTANO AUGUST 6-9

After Isiolo i went to do revival meetings in Makutano, about 500 km away from Isiolo. The meetings were between thursday saturday 6pm and 8pm and sunday morning. The power of God came down so powerfully with miracles,healings,signs and wonders happening.Many people would come to look for me at my room with different needs for prayer. We went to attend a funeral to a father of one of the leaders of the of the church i was visiting. The road to the village was literally impassable, at on point we had to literally dig a road for our car to get through. The sister was very touched that we had to sacrifice that much to encourage her.

A BROTHEL OWNER CONVERTED AND HEALED OF AIDS!

One woman who owned a brothel in the town was converted and also miraculously healed of aids. She had literally been a stronghold in the town,she was responsible for destroying the lives of many young girls most of them underage,she could not be arrested because of her connections in high places.She was also instantly healed of aids. Her salvation brought such a stir in the town and the following day we had no place to hold the crowds with many more salvations, healings and miracles. There were more testimonies from the previous meeting as well.

MITUNGUU MERU
AUGUST 9 - 11
I did two more days of conference in Meru. Again i taught on creative miracles, the Lord was present to confirm the word with signs and wonders following the plough of his word. I gave testimonies from the previous meetings and the power of God fell upon the people, testimonies began to flow in as people were set free from the yoke of sickness and disease, demons left the possessed and oppressed were set free and those suffering from the spells of witch doctors were set free.
IMPARTATIONS
The most wonderful part was seeing young people in tears on their knees and faces as they surrendered their lives that God will use them to preach the gospel with signs and wonders following across the nations.

The Holy Spirit spoke me that the shadow of Peter and the rod of Aaron shall manifest upon one generation!

PRAY FOR OUR 4 NATION OUTREACH IN NOVEMBER, UGANDA,RWANDA,BURUNDI AND CONGO. WE WILL BE AWAY FOR THREE WEEKS. THE LORD TOLD ME TO TAKE A TEAM FROM ACROSS THE NATION FOR THIS MISSON, 10 HAVE ALREADY CONFIRMED THEIR PARTICIPATION. WE ARE PRAYING FOR THE RELEASE FINANCES AND SALVATIONS,DELIVERANCES AND MIRACLES.

Blessings as we partner in spreading the gospel of Jesus Christ our Lord
Elijah Edwin Oserah
Eagles Gathering Missions, Kenya
Bungoma 50200
Kenya, East Africa
elijaheve@yahoo.com
PRAISE REPORT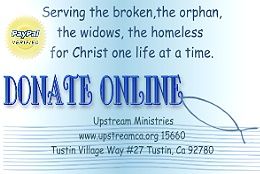 MERU OUTREACH - 15TH -18TH SEPTEMBER, 2009
I want to begin by thanking the Lord almighty for the grace mercy and anointing on my life to represent His Kingdom here on earth. As we come to the end of the year, we give Him all the glory for the many opportunities he has provided of which most we have honored. There have been more doors than we could handle, cities have literally opened up to our ministry and just like Peter, we are being beckoned from every direction as we respond to different regions with the good news of the gospel.
We also thank God for those who have labored with us both financially, intercession and many other ways.
I have noticed an increased anointing upon my life for signs and wonders and especially the healing of what the doctors and the world cal the incurable diseases. Many people have been healed from these diseases especially cancer and Hiv Aids. According to God there are no incurable ailments. Hallelujah! Glory to God! Many have been set free from demonic oppression and possession. We have seen severe cases of madness healed in the Name of Jesus. There are so many testimonies everywhere the Lord has taken this Ministry and this is proof of His faithfulness.
NKUBU AND UKUU - MERU-CENTRAL KENYA
In the month of September 2009, we had an outreach in the small towns of Nkubu and Ukuu in Meru. The meetings were running concurrently. We had lunch hour meetings in Nkubu and would travel 10 kms into the village of Ukuu every night for revival meetings. The 10 km stretch to Ukuu is terrible; it is a dusty, difficult pot-holed road, actually impassable. we used an old vehicle, probably more than 20 years old, with too many ventilations. by the time we would get there we will be completely covered in dust.

The power of God was very strong in both meetings. The lunch hour with almost a hundred people daily and the night meetings with an excess of three hundred people a night.More than a hundred people gave there lives to christ. I spoke on creative miracles in the lunch hours and did a general preaching session in the night meetings. The church building could not hold the people and so a makeshift tent was erected in the open field. There would be like 300 people inside and many more outside that could not fit in the tent. This is one of the most remarkable meetings because there, so many miracles, signs and wonders that we even lost count.

There are three notable miracles i want to share with you before the rest.
1. A WOMAN WITH A DEMONIC PREGNANCY FOR 3 YEARS SET FREE
One woman who had a demonic pregnancy was set free. She felt completely pregnant and would feel movement in her womb. This was a curse from a witch doctor. When she came forward for prayer, the Lord spoke to me that it wasn't an ordinary pregnancy. She had suffered greatly and gone through so much shame. As I ministered to her, I commanded labour pains to come for the physical removal of what she carried. She went into labour right there and the ladies took her to the washroom. After about an hour, the things in her womb came out. It was terrible looking things - it is like taking 5 kgs of meat, all ugly and hairy and smearing it with fat and oh my what a terrible smell. I have done many deliverances but never seen anything like that. She came back into the meeting exhausted but smiling; she felt fine for the first time in 3 years, Jesus set her free! Hallelujah!
2. A WOMAN DIVINER SET FREE
A well known woman possessed with divination spirits who had come to cast a spell on the meetings was confronted by the Lord Jesus in the meetings. The power of God hit her and she began to writhe and move on the ground, producing different animal sounds and movement. We cast out the demons and with loud screams they set her free from their hold. She came from a family of well-known diviners who made a lot of profit through this spirits just like the girl in the book of Acts. She gladly gave her life to christ.We closed down the business to the glory of Gods Kingdom.
3. A CHILD WITH PARALYSIS SET FREE
A 4 year old boy who had never walked since birth was received strength in his feet as we prayed in Jesus name. Her tearful mother gave her life to Jesus as she literally disrupted the meetings with celebrations of Joy! Hallelujah to the Lord Jesus!
There were many other miracles in both meetings, here are just a few.
1. A young lady was healed of ulcers and set free from the spirit of immorality.
2. A woman was delivered from demonic oppression and healed of epilepsy.
3. A disabled child aged two years who was also both deaf and dumb was completely set free.
4. An aged woman received healing in her body and also one of her ears that was totally deaf was perfectly healed.
5. Two women were healed both who both had growths, one had it in the stomach and the other had a tumor on her head. God by His mighty power healed them on the spot.
6. Demon possessed people were delivered and many received Jesus in their lives.
7. There were many cases of deafness and blindness that were completely healed
Pray for the next outreach:
19th - 21st November 2009 - Kibera Youth Conference. Kibera is the biggest slum in Africa and is ridden with hopelessness, poverty and crime. A few weeks ago there were tribal killings in this slums.
1st - 6th December 2009 - Isiolo (Revival Meetings). Isiolo is a muslim stronghold towards the border with Somalia.
8th - 10th December 2009 - Kilgoris. This is towards the border with Tanzania.

11th - 13th December 2009 - Chuka, Central Kenya.

Continue to pray for us that the Lord will stretch forth His Hand with signs and wonders following.
The 4 nations Gospel campaign

Early next year, we are trusting God for finances to honor invitations for the 4 Nation Gospel Campaign. This is Uganda, Rwanda, Congo and Burundi.
We also have invitations to Tanzania, Sudan, South Africa and India.
May the Lord bless you as we partner in spreading the gospel