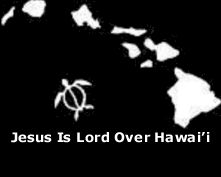 "Despising The Shame"
by Pastor Simpkins
Hebrews 12:1-3 (NIV) Hebrews 12:1-3 (KJV) Hebrews 12:1-3 (AMP)
As we go into the last week of Lent, I have been meditating on the events surrounding the Crucifixion and Resurrection of Jesus.

The cross was, perhaps, the most horrible way to die - being subjected to not only physical agony but also ridicule and the shame of nakedness.

But Jesus was able to endure all that because He saw beyond the cross and the grave to the glory that He would enter into.

Paul says something similar in Romans 8:18 - that the present sufferings aren't worthy to be compared to the glory that will be seen in us in the resurrection. We also have an advantage in that the Holy Spirit helps us in our weakness so that we don't have to rely only on our own strength.

Just one quick example of this is in Acts 5:26-42 when the apostles were brought before the council. Even though they were found not guilt, in effect, they were still physically beaten. Their response was rejoicing that they were worthy to suffer shame for Him. That's a marvelous attitude!
Remember...
We need to always focus on Christ!
The blessings of our Lord on you and all that is yours by blood, adoption or assignment!
Pastor Simpkins

There is a new page coming soon to Sojourner's Hub, it is to serve the new Sojourner's Fellowship Pod in Honolulu, Hawaii where Pastor Simpkins has moved to establish the new pod!