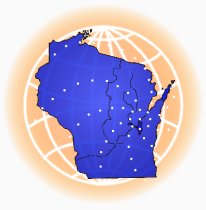 Holding Steady
We had a wonderful time at the Level 1 Flowing in the Prophetic seminar in January. If you missed that one, you can still pick up the CD Set at the
SALT website
. The full set with books is

$60.00

, but for the budget-conscious, we now have the option of purchasing the CD set only for

$35.00

.
Flowing in the Prophetic, Level 2: Prophetic Alignment is taking place on Saturday, May 1, and it is going to be just as wonderful as Level 1. (I put the workbook together for it, so I've got the inside scoop.) You will gain greater knowledge and wisdom of how to function harmoniously with your pastor and in the church setting in your prophetic giftings, and how to use your gifts to their full potential to bless other people. Pastors who have prophetic people in their churches will find this seminar extremely helpful, too.
It is not necessary to complete Level 1 before attending Level 2.
The Flowing in the Prophetic series is presented by apostolic teacher, Steve Driessen. Much of what I know about intercession and prophecy I have learned by hard experience and revelation, but a great deal of it has also come from Pastor Steve and his wife Joan. Their impartation and activation of the revelatory in my life have been huge. I'd so love for all of you to receive from them, too. Well -- you can!
---
Sharing your prayer needs and revelation -- As always, I'd love to hear from any of you who have prayer requests or would like to share what God is speaking to you. When we release to others the revelation we are receiving, God can use it to bless and encourage them. Sometimes it confirms what others or us are already hearing, thereby letting us know that we are hearing accurately. Confirmation is a wonderful thing!
When we hear from the Lord, it doesn't have to be a stupendous word or eye-popping vision to be significant. Sometimes the little things mean so much. So, please don't think your word is too small to be a blessing!
Prayer groups -- Last time, we talked about the importance of gathering with other intercessors to pray together for our cities, state, nation, or other common interest. If any of you would like to post information about where and when your group meets, please send me that info at intercessors@salt-international.com (or reply to this e-mail). There may be other intercessors in your area who would love to meet with a group, but don't know how to find one.
---
Holding Steady
As I've prayed about what God would have me share with you in this newsletter, I've been hearing, "hold steady." Many of us have been praying for Wisconsin, for our loved ones, for revival and awakening, for a very long time. It's been a long haul, and sometimes it may seem as if breakthrough will never come. Hang on. The Lord is saying, "Do not be weary in the well-doing of prayer."
Galatians 6:9 -- And let us not be weary in well doing, for in due season we shall reap, if we do not faint [quit].

Luke 18:1 -- ... Men ought to pray always, and not give up.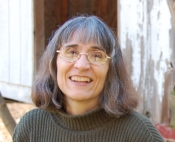 These are familiar verses to most of us, but when the going gets tough, it can be just plain difficult to take hold and do what they say. Some of you are having a hard time slugging your way through personal circumstances that seem very daunting. Some are weary in the prayer battle. But if we will stay the course, the Lord Himself has promised us victory. "Now thanks be to God who always causes us to triumph in Christ ..." (2 Corinthians 2:14).
Staying filled up with the Word and keeping a good balance between intercession and worship / personal communion with the Lord help to steady and strengthen us. I frequently have to remind myself to take that special time to just be with Jesus, aside from intercession.
The story of Eleazar, one of David's mighty men (found in 2 Samuel 23:9, 10 and 1 Chronicles 11:12-14), has intrigued me for many years. It reminds me of what we are required to do, if we want to successfully bring our intercession through to breakthrough answers. Eleazar took his stand against the Philistines in a barley field. And while the rest of Israel ran for their lives, he committed himself to no retreat and defended his ground. It says he arose (have you ever had that faith and determination arise inside of you supernaturally?) and struck down the Philistines until he was so weary that his sword had to be pried out of his hand. But he won. He won. The Word says God brought about a great victory, a great deliverance through Eleazar that day, and the Israelites who had run away came back to clean up the loot from the defeated Philistines.
That's what we are called to do -- stand our ground when no one else does, receive the victory, and let God use our breakthroughs to bless those around us, whether they have stayed steady with us or not.
So don't cave in to the weariness. Hold steady. Stay the course, and God Who is faithful will see us through, even as He did for Eleazar.
Blessings,
Lee Ann
SALT International
Out of the Fire (intercessor blog)