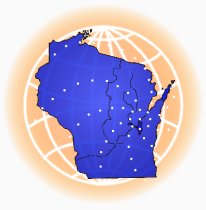 Flowing in the Prophetic
Flowing in the Prophetic -- Level 1 is now available as a 6-CD set with optional notebook and text. Please see SALT International's website
for ordering details.
The SALT store has other resources for you as well, including our House of Prayer Kit, and CDs that will build your faith and understanding about your authority in Christ.
Flowing in the Prophetic -- Level 2 will be coming Saturday, May 1, 2010. Details here.
---
Hello, intercessors!
I am pleased to announce a seminar that SALT International will be holding in January, called Flowing in the Prophetic. Have you ever longed to hear God more clearly and more often, be more certain it was really Him you were hearing from, wanted to better understand your dreams and visions -- or didn't even know how to begin in such things in the first place? This seminar is for you, no matter what level you are currently operating in prophetically.
Flowing in the Prophetic -- Level 1: The Prophetic Anointing is a six-hour, one day course that will take you to new levels in your prophetic gifts.
Topics covered include:
1.) The Ministry of Jesus in the Church
2.) The Prophetic Intercessor: Having a Hearing Ear and a Seeing Eye
3.) Anointed to Serve
4.) An Open Heaven
5.) Visions and Dreams: The Language of the Holy Spirit
6.) How to Interpret Dreams
The course will be taught by SALT International's founder, apostolic teacher Steve Driessen. Steve is my pastor, and I can attest that he is very gifted in imparting prophetic understanding to others on a level that is practical and easy to relate to. Most of what I know and teach about intercession and the prophetic I have learned from him and his wife Joan.
There are two more levels in the Flowing in the Prophetic series which will be available in months to come.
Details for Flowing in the Prophetic -- Level 1: The Prophetic Anointing:
Saturday, January 16, 2010
9:00 a.m. to 5:00 p.m.
The Siekman Center for Junior Achievement
2nd Floor -- The River Ministries Center
300 N. Appleton St.
Appleton, WI 54911
Cost: $60.00 per person or $100.00 per married couple (includes training materials and lunch)
Pre-registration with payment is required by
January 13, 2010
. Online payment may be made at the
SALT website
or by sending a check or money order to:
The River Ministries / SALT
P.O. Box 1271
Appleton, WI 54912
---
Prayer requests:
Sister Rosie, from the Medford area, requests prayer for laborers and finances for a children's shelter that God has birthed in her heart for Medford.
Maureen, from the Madison area, would like prayer for her elderly mother, who is in a nursing home and has a lung infection. Please keep Maureen and her mother in your prayers.
---
Terri, from the Madison region, communicated that God has been speaking to her about taking authority and praying for the regions we live in. If any of you find that God is giving you specifics of what you are to take authority and pray about for your region, please let us know, so that we can communicate that to other intercessors and regional leaders.
Maureen mentioned that she and her husband are involved locally with a disaster relief organization. The prophetic word coming out in that group is that Madison will be a "pocket of mercy" when disaster hits. Some have seen the shopping malls empty of businesses, filled with cots, and people living in them.
Prophetic words about coming troubles are not meant to make us fear, but to help us know how to pray, so that we can either avert disaster by crying out for God's mercy or else receive strategic instruction from the Lord about how to respond in a time of crisis. We live in an age when listening to the Lord is more important than ever before.
Sister Rosie received a vision of a large backhoe with a bucket on the end of it, digging up the ground. The Lord spoke to her that He was breaking down strongholds over His people, as we pray.
And from Lee Ann: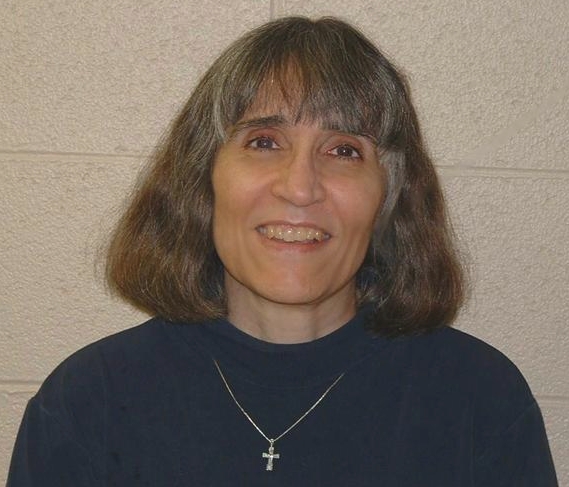 It's a time to persevere, to not hold back, to not give up. Our prayers are battering rams. We don't just hit the gates of hell's resistance once, but many times. Intercessors have a drive to obtain answers. That is our purpose.
As we pray, we must diligently seek God for revelation. Revelation about how to pray gives us the ability to receive the answers God desires to give. He wants us to receive those answers even more than we do.
God once spoke to Rees Howells, the Welsh intercessor whose prayers changed the course of World War 2 and led to the reestablishment of Israel as a nation, "The meaning of prayer is answer --- and of all that I give you, see that you lose nothing."
Answers may not be the sum total of what prayer is all about, but intercessory petitions bring God's will into the earth, so those of us who partner with the Lord in intercession are of extreme importance in accomplishing Jesus prayer, "Your Kingdom come, Your will be done on earth as it is in heaven."
We live in exciting times, and we fill a key place in God's plan for our state, the nation, and even the world. Let's keep pressing in for the victory.
Blessings,
Lee Ann