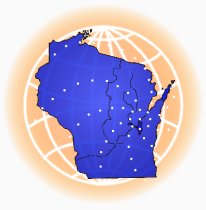 Wisconsin Prayer Rally Results Beginning to Evidence
Greetings intercessors,
As we said in the original report on the Wisconsin Prayer Rally (see archived newsletter), we believe that we accomplished mighty things in the spiritual realm at the rally, and that we expect evidence to appear in the natural realm in weeks and months to come.
On Thursday, October 15,
The Wisconsin State Journal
reported that the Madison city council will be considering legislating a "no-serve list," which would prohibit selling alcohol to drinkers who have a record of causing alcohol-related problems. It was noted that approximately 100 to 150 serious hard drinkers in Madison who are a drain on the police and social services would be targeted. Retailers caught selling to them would have a fine imposed on them. Should the proposed ordinance be put in place, it would be the first in Wisconsin. Green Bay has had a no-serve list in place for several years as a guideline to retailers, but has never enacted formal legislation.
The Madison city council's interest in enacting a no-serve list for alcohol could be one of the beginning evidences we have been expecting to see. The proposal will be discussed at the city council meeting Tuesday, October 20. Please pray concerning that meeting, especially if Madison is your home region.
One of the things some of us were understanding, leading up to the rally, was that as the heavens were opened over Madison at the rally, arrows of light would be shot out to the rest of the state. The theme of the rally was based on a prophetic word, "If you capture the heart [of the city], you will capture the city; capture the city, you will capture the region; capture the region, you will capture the state and to the nations." Because of what has been accomplished in the state capital, we should in faith expect to see changes take place throughout Wisconsin in weeks and months to come.
Keep praying, and be encouraged!
On a practical note, our expenses exceeded donations taken in for the Wisconsin Prayer Rally. If you any of you could give toward those expenses, you may do so online at
SALT International's website
or by mailing a check or money order (itemize it for the Wis. Prayer Rally) to:
SALT International
P.O. Box 1271
Appleton, WI 54912
If any of you would like to share your insights about the rally, changes in your area that you feel may be a result of prayer, or prophetic words you have received for Wisconsin, we'd love to hear from you. You can reply directly to this e-mail or contact Lee Ann at
intercessors@salt-international.com
.
Please pass this e-mail on to your intercessor friends and encourage them to subscribe to Wisconsin Intercessors Arise!
Bless you all,
Lee Ann