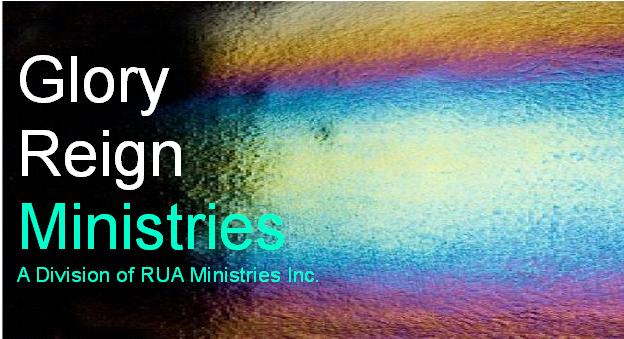 S

pecial Announcement & Update from GRM

           
                

Soaking Into His Presence
 
 Soaking Into His Presence is the Lastest Original Soaking CD release from Bill & Mignon Murrell of GRM. This CD is great for both corporate and private worship and will help to draw the listener into greater intimacy with God. This CD is dedicated to the Lovers Of God's presence and the true seekers of His face. 
This Original Soaking CD was created by Bill & Mignon Murrell of Glory Reign Ministries. They have performed all over the world and the US playing Concerts, Festivals, Churches, Outreach Events, Conferences, and Showcases in the Christian and secular community. 

Listener Reviews of Soaking Into His Presence … 
The CD is awesome! The worship created an atmosphere that enabled me to inter into the Presence of the Lord without struggle. The sound is absolutely unique and pure! Soaking has been incredible and many personal words, revelations and encounters with the Lord has come during this time...Thank you for the treasure and I pray continued success in the Kingdom..To God belongs all the Glory! - Pastor Milagros Hill, Shiloah Covenant Church 

We love this Soaking CD. The music is calming and soothing and allows the Holy Spirit to come, changing the atmosphere, removing conflict from our minds. We are sharing the CD with our friends and ministry appointments. – Ron & Glenda Pettey, RG Ministries 

The soaking CD is awesome! I play it every night before I go to bed. The stress from my hectic day just seems to melt away enabling me to achieve a greater intimacy with the Lord. It has opened doors to new way to worship that I never knew existed. - Dianna Stein- Houston TX
To hear a sample of the songs on this CD just go to: www.gloryreign.org
   This CD is currently available at www.gloryreign.org and on iTunes at: http://itunes.apple.com/us/album/soaking-into-his-presence/id382979593
Hello Everyone:

I just wanted to let you know that we saw God do wonders through His Glory at our last Healing Conference In June. Many people experienced both physical and inner healing and were touched and encouraged by the Lord.  Healings included, shoulders, necks, knees and even fingertips, skin and nails were healed as the Lord poured out his anointing upon us all.
In addition to all of the healings,  the Lord came in His greater Glory & cut off generational and demonic cycles that had been blocking His blessings from reaching some of his people. I have included a video excerpt of what that looked like on our website that you are welcome to check out. The anointing on the Video is strong and you can receive that breaking of of cycles for yourself as you watch. Here is a testimony of some of what God did!
Mignon, It has been an absolutely awesome time in the Lord, we have had so many people with cycles being broken and encounters with the Lord.  The Heavens are Opened! I know I am not the same, the revelations from the Lord, being completely overwhelmed with His Presence and Glory.  The vision is manifesting within me about the Blood of Jesus, and the Atmosphere around the church is shifting it's not as hard to enter in His Presence. There has been changes that are taking place without a struggle. Instant Changes!  I am so thankful to you'll for coming and we have been praying for you all as well.  The eyes of the people are opened to the Lord and their hearts are receiving easily the word of God!  It has been awesome! - Pastor Milagros Hill- Shiloah Covenant Church- San Antonio TX
In addition to Healing we also spoke on Soaking at this past event which leads me to my other good news!  I am very glad to announce  the release of our latest soaking CD: Soaking Into His Presence. This CD has been a labor of love and we are excited that is finally available for sale. I encourage you to check out the sample songs on our website and order you a copy for your self, your home group and or your church.  I also encourage you to tell your friends about it, We have seen first hand how people respond in churches to learning about soaking. We are currently doing soaking traning and acitvations when we go out so if soaking is something you have wanted to get started at your church, invite us out and we will do the soaking activation with the entire church. It is an exciting and intimate way to grow in your relationship with Christ.
We pray this summer has been a good one for you and yours. Stay cool, stay safe and stay plugged in to Him!
Be Blessed,
Mignon Murrell- GRM
UPCOMING ITINERARY:
SEPTEMBER 2010
*Sept. 17th- 19th: LIVING WATERS CONFERENCE

Mignon Murrell will be speaking & ministering at The Tabernacle in Prestonsburg, Kentucky during their Living Waters Conference.  September 17th-19th. For more information Contact Kathy Williams at: lkone49kw@yahoo.com
JULY 2010
 Private Youth Retreat- Houston Texas
JUNE 2010
FRIDAY, JUNE 25TH & SATURDAY JUNE 26TH: Mignon & Bill Murrell will be speaking & ministering on Soaking and doing a 1-day Healing training at Shiloah Covenant Church in San Antonio , Texas.   11610 El Sendero, San Antonio, Texas. Go to   www.shiloahcc.org for more information.
FEBRUARY 2010
Friday Feb 19th-21st: School of Healing Training in Muncie, Indiana. Mignon Murrell will be teaching a 3-Day Healing School at Christ Temple Global Ministries.The School will include demonstrations and activations that are meant to equip the attendee with a greater measure of understanding how kingdom healing operates.
JANUARY 2010
Friday Jan. 29th & Saturday Jan. 30th: Healing the Whole Man Healing Mission at Holy Comforter Episcopal Church (Order of St. Luke the Physician) in Spring, Texas: Mignon Murrell will be the main speaker and will be teaching on Healing, How to Pray for Healing, Moving with the Holy Spirit, Impartation, etc. 
Friday JAN 15TH-16TH: THE GLORY SUMMIT SAN ANTONIO TEXAS: Mignon Murrell will be speaking on Healing & Prophecy at the Glory Summit 2010. 
You are currently subscribed to
Add to your email address book to ensure delivery.
Unsubscribe