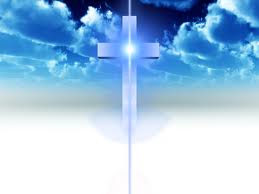 Thus Says the Lord:
What you give your attention to will be your hearts desire.  What you meditate on will be your inspiration.  This can be a snare as the cares and concerns of this world can consume.  How easy it is to give attention to your circumstances and desires.  The world screams for your attention.  It wants your full attention.  But you were designed for ME. ME first---ME alone. Seek ye first the Kingdom of God. Seek ye righteousness, seek ye wisdom, be pure, be just, be holy as I have designed you to be.  
Make the "conscious" effort to stay at my feet in consecration, in study, in faith, and in love.  I will exalt you for my glory.  Be ye not conformed to this world but be ye transformed by the renewing of your mind.  Be not deceived as the enemy has come at you as a flood in this season.  Be aware of my perfect timing.  I am preparing you for this time and for this generation.  Despise not small beginnings for seasons change and the winds of change are blowing even now.  Remain faithful for the faithful will be remembered.  Keep focus. Stay focused.  Remember the purpose.  Keep it ever before your eyes. Keep it on your lips. Write it on the tablets of your heart. 
Pull back the veil and glance into the spirit realm. Don't you know that your enemy is afraid. He is as a frightened wounded animal who is backed into a corner.  He is desperate to make you stumble--to make you fall--to make you curse your God. He knows how close you are.  But know that through these trails that seem to overwhelm, I have found favor with you. I have never left you and will show myself strong in this season.  I hear your cry---you are always on my mind.  I have angels standing guard to protect you. Yes, there is a hedge of protection around you.  FEAR NOT. The Lord your God has called you and you are fully equipped--even at your weakest moment.  Be encouraged this day as things are not as they appear.
%%detect_both%%