¯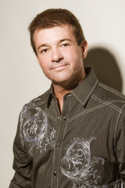 March 11, 2014
Greetings Global Fire Family and Friends,
We lost a great father on February 14, when Bob Jones was called home. Bob was a spiritual father to many. He was a spiritual father to Jan and me. In 1977, Bob went to heaven and God sent him back with a mandate to love better and to see 1 billion souls come into the Kingdom. He has left many sons, many daughters behind. His words to us were that his ceiling would be our floor.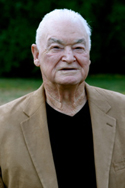 Bob died on Valentine¯s Day, 2-14 in 2014. Bob¯s life is a parallel. It is Habakkuk 2:14 which says, ¯The time is coming and now is that the earth shall be filled with the knowledge of the glory of the Lord.¯
It is also 2 Kings 2:14 which is the account of Elijah and Elisha. This is where I believe we, the church, are at this time. The fathers are going home but its 2 Kings 2:14 for 2014. Those that were a part of revival in America in the 50¯s ¯ Shambach, Oral Robert, T.L. Osborn ¯ they have all gone home. Paul Cain is the last of the 50¯s revivalists. He told me recently that he knew the Lord was taking him home this year. Our fathers have left a great legacy of power and love.
In 2 Kings Elisha leaves all and goes with Elijah the prophet. In verse 4 Elijah tries to get Elisha to stay in that place but Elisha refuses to leave him. Elisha would not allow himself to get distracted because he was after something and was determined not to miss it. Verse 6 says Elijah again tries to get him to stay behind but Elisha was firm in his pursuit.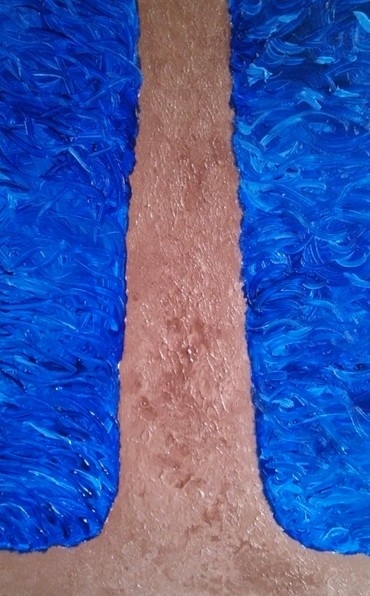 The Word says in 2 Kings 2:8 that the two of them, Elijah and Elisha, stood by the Jordan. Elijah took his mantle, rolled it up and struck the waters. The waters divided and they walked across on dry ground. After they crossed over, Elijah said to Elisha, ¯Ask what I shall do for you before I am taken away.¯ Elisha said, ¯I pray you, let a double portion of your spirit be upon me.¯ He replied, ¯You have asked a hard thing but if you see me when I am taken from you, it shall be for you.¯ Elijah had tested Elisha, tried to shake him but Elisha kept his focus and would be put off. Elisha wanted a double portion of what was on Elijah¯s life.
Verse 11, they went on talking and a chariot of fire parted the two of them and Elijah went up into heaven in a whirlwind. Elisha watched Elijah go up into the heavens. He was in anguish because his father whom he loved was gone. He wasn¯t after the mantle. Elisha loved his father, Elijah. You cannot just take someone¯s mantle, it comes through relationship.
It says in verse 13, that Elisha took up the mantle of Elijah which had fallen to the ground and went to the bank of the Jordan. He took the mantle of his father, Elijah, and struck the water saying, ¯Where is the Lord, the God of Elijah?¯ The water parted and he walked over on dry ground.
He could have just stood there holding that mantle saying, "Where is the God of my father?¯ and nothing would have happened. It wasn¯t until he did exactly what he saw his father do and struck the Jordan. As soon as he did, the double took place and the Jordan rolled up on either side. Elisha did exactly double the amount of miracles Elijah had done. He received the double portion.
We are living in 2 Kings 2:14. We have had fathers. They are now going home. As they are going home, there is an opportunity for the double. The double portion is being released. This is the year of the double doors, the year of the double portion. We must use what we have been entrusted with and we will see double the miracles. The knowledge of the glory of God is coming in ways that take what the previous generations have done; we will build on top of that. Their ceiling is our floor. What our fathers have done in the Spirit, we have the opportunity to take it to another level. It is the double portion. We all have the invitation to walk in the double portion of what the previous fathers have done in the Spirit.
Souls need to be won, transformed. Nations need to be transformed. I want a double portion so I can do something with it. America needs to get saved. American needs reformation. Paul Cain saw the stadiums being full in America where the dead were being raised. He saw CNN broadcasting, ¯There is now news today but good news. There has been a resurrection in the stadium.¯ He saw thousands coming to Christ in America.
I want to pray the double portion for you. Lord, I pray the Father¯s blessing over everyone reading this. I pray for double portion, Lord. It is our turn now. The fathers are going home and those mantles are falling upon another generation. God, we want to be the Elisha generation. It is going from Moses to Joshua, from Elijah to Elisha. Lord, we want to be Joshua that takes them into fulfill the promises; take them into the Promised Land. It is our turn now. Lord, I pray for the double portion.
Reach out and take the mantles that are falling and do something with them. Lay hands on the sick, give hope to the hopeless, love others well. God is looking for ways to change lives and it will come through us. These are the days of the double portion.
Blessings,
Jeff Jansen
Senior Leader Global Fire Church, Murfreesboro, TN
Founder Global Fire Ministries International
Global Connect
Kingdom Life Institute
---
PLEASE PRAY FOR THESE UPCOMING SERVICES
¯
Mar. 15 QUANTUM HEALING CLINIC & third JOHN-2 INITIATIVE
Global Fire Church: Sharnael Wolverton
¯
Mar. 20 AUSTRALIA Melbourne Ablaze
Jeff Jansen, Todd Weatherly, Adam Thompson
¯
Mar 20 ¯ 24 AUSTRALIA Melbourne, Victoria,
¯
Mar 27 - 31 AUSTRALIA Adelaide, South Australia,
---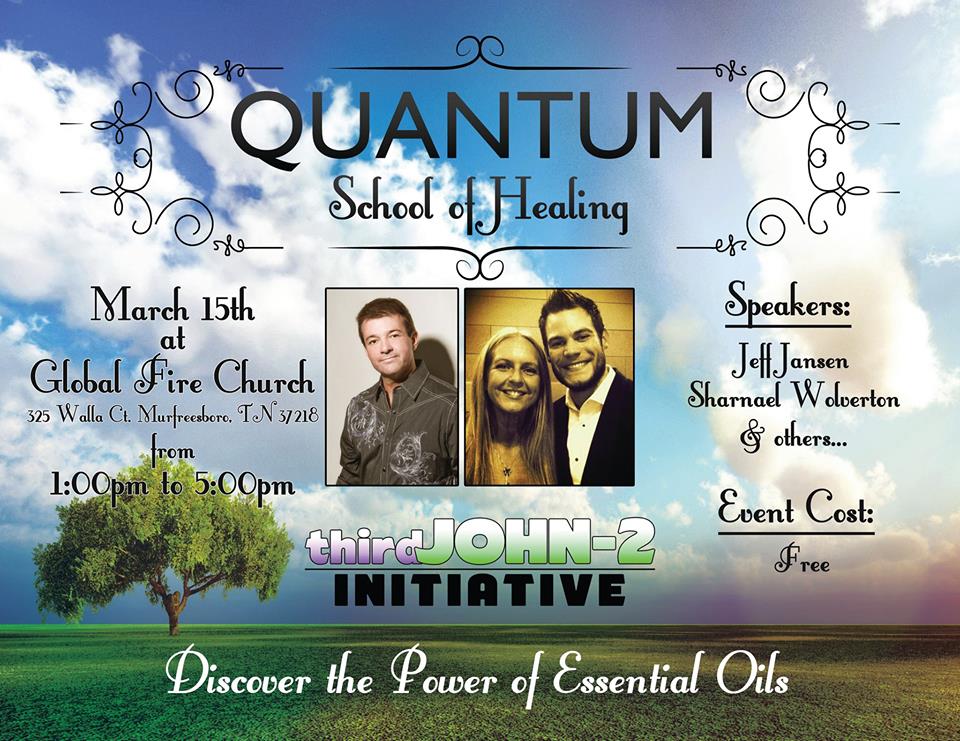 ¯
---