We are more excited about what God is about to do in 2015 than at any other time!
Come experience the heavy glory and presence of God that is life changing. Experience Heaven on Earth!
Receive and witness God's healing power and creative miracles over your life as you get into God's prophetic timing as you hear the prophetic word spoken over you and the season we are in.
(Read the powerful testimonies below from the past Passover Conferences)
Can you believe we will have Joshua Mills, David & Stephanie Herzog, Bobby Conner, and Julie Meyer doing worship all at the same time? This is going to be Epic!
Get a fresh impartation of the glory of God along with new breakthroughs in your life which are promised in His Word when we meet together during this powerful open heaven seasonal portal called Passover which only occurs once a year and during the Blood Moon.
Receive a diving visitation during these moments God has set up to meet with His people. This Passover, will you set aside time to meet with Him?
Understand what the blood moon is biblically about occurring at Passover, and come to hear prophetically the word of the Lord for this day we are in now!

God promises that when we come together on purpose during His feasts and festivals, He will bless us, visit us, and pour out His grace and gifts to propel us into our destiny. During Passover, God did a miracle and took the Israelites out of Egypt and into their Promised Land. Come celebrate Passover with us as the Heavens open up and the Spirit comes down with clear prophetic direction while healing, miracles and signs follow. This Passover 2015, God promises to visit in historic ways as you experience your season of visitation and get empowered to possess your inheritance.

Join David and Stephanie Herzog, Bobby Conner, and Joshua Mills and worship with Julie Meyer in beautiful Sedona, Arizona as we celebrate together the Celebration of Passover. This 3 day event will be a time of rejoicing, celebration, miracles, healings, and a celebration of Passing over into Your Destiny.
Join us for an amazing time together in the Word, prophetic, power and Glory all during the Blood Moon weekend!
Come with great expectation and hunger for more of the Lord!

DISCOUNTED RATE ONLY UNTIL MARCH 31st - $29
(Savings of $7)
After March 31st
TESTIMONIES FROM PAST CONFERENCES
HEALING OF BRAIN TUMOR, HEARING AND DIABETES
"
We went to the conference it was incredible. I was healed! I have been telling people for awhile that the brain tumor was just there to bring God glory. I knew within 1 day of being diagnosed that the Lord intended it for my good and his glory. As I laid there I noticed the side of my head was getting warm. ... I bowed my head and just continued to praise the Lord and as I was worshiping I heard this loud pop and my hearing was completely restored. I knew the Lord had healed me and I
forgot to take my diabetes medicine yesterday morning
,
this morning was
Passover
morning and I woke up and had candy for breakfast and did not take any diabetes medicine I took my blood sugar reading 2 hours later and It was 118. Praise God! That is like a normal person without diabetes. The Lord healed the Diabetes and the Brain Tumor (And the hearing!)"
Amber, Phoenix, Arizona
"During the Conference Saturday morning my sister and I did a 7 mile hike in one and a half hours. Every time we asked a passerby what time it was (I forgot my watch), it was 8:30. After the first person we asked, we hiked probably another 30 or 40 minutes and it was still 8:30. We started at 8:00 and finished 7 miles at 9:30. We were hiking, not running. That was a blessing. "
Catherine, Phoenix Arizona
HUGE FINANCIAL MIRACLE
"I gave my widows might, not really thinking too much of it and certainly not expecting the outcome to be as it turned out to be. The following Monday, someone called me from out of the blue and offered to pay off two of my graduate student loans (which have been a huge debt burden) equaling $20,000.00. This COULD NOT have been coincidental! Two dollars multiplying to $20,000.00! That is what I call an extra terrestrial, exponential return! I am so, so grateful to the Lord and I must say, becoming a little hooked on all this Glory stuff.
You guys do really good work and the Body really, really needs the revelation that the Lord has given you to share...
Just wanted to thank you for hosting the Passover conference in Sedona, AZ. It was wonderful! Great breakthrough worship, impartation...so refreshing! and I felt a huge breakthrough happen in the spirit
…
"
Christy, Phoenix, Arizona

Dr. David Herzog is the founder of David Herzog Ministries based in beautiful Sedona, Arizona. David is a dynamic speaker, best-selling author, and appears often on TV and Radio, who moves in creative miracles, healing signs and wonders worldwide with fresh revelation as well as equipping believers to operate in the glory and power of God. David and his wife, Stephanie, have seen multitudes saved and equipped in practically every continent in over 50 nations. David's passion is to live in the Glory of God and to bring the Gospel to as many souls as possible in every nation of the world.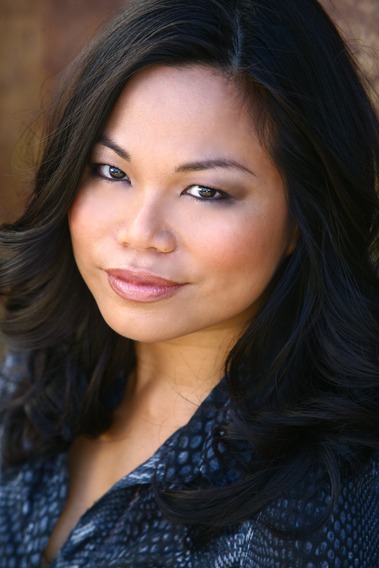 Stephanie Herzog
is a dynamic, inspirational speaker, who has a passion to see people around the world step into the Glory of God and be healed, delivered and set free. Supernaturally healed when she was a teenager of leukemia, Stephanie teaches others how to access God's supernatural power. She has an amazing ability to minister fresh revelation with great joy, laughter, and happiness.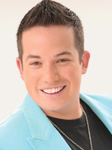 Joshua Mills
is an anointed minister of the Gospel, recording artist, keynote conference speaker, and author, Joshua Mills worships and preaches by standing within the cloud and ministering directly from the glory unto the people. He has written well over 600 songs and is known for his ability to lead people into spontaneous worship. During his services, signs and wonders are commonplace with manifestations of supernatural oil and gold dust, creative healings, and financial miracles.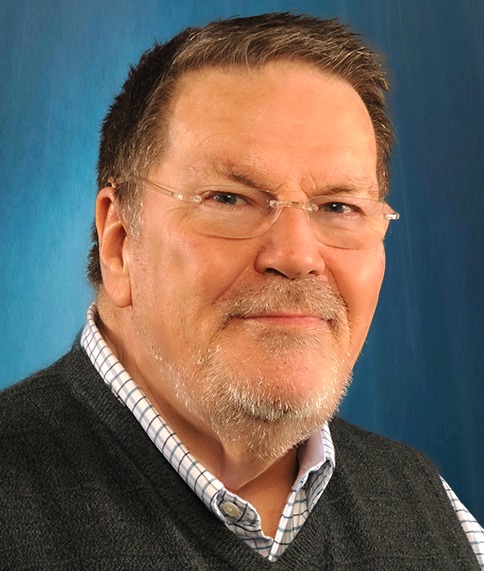 Bobby Conner For almost five decades, Bobby Conner has been ministering around the world as a seasoned prophet of God. Bobby is uniquely anointed with a profound, passionate love for the Lord Jesus Christ and a fervent desire to discern and herald God's voice to prepare the Lamb's Bride to establish the Kingdom of God. Specifically, Bobby is called to sound the alarm and awaken the warriors to arise and contend for the true faith. Bobby is the author of numerous books, each inspired by divine revelation and each written with a burning passion to spread the uncompromised message of the Kingdom of God to every nation.
*please book on an individual basis as these are suggestions only.
Best Western Inn
1200 W Hwy 89A
Sedona, AZ 86336
928-282-3072

Super 8 Motel of Sedona
2545 W. 89A
Sedona, AZ 86336
928-282-1533

Days Inn
2991 W. 89A
Sedona, AZ 86336
928-282-9166

Whitehouse Inn (Walking distance to Conference)
2986 W State Route 89A
Sedona, AZ 86336
928-282-6680

Sedona Rouge Hotel
2250 West State Route 89A
Sedona, Arizona 86336
928-203-4111

Sedona Central Reservations (can locate and reserve motel rooms)
928-282-1518

SHUTTLE SERVICE:
*please book on an individual basis
Sedona Shuttle 928-282-2066
Yavapai Shuttle 888-440-8929