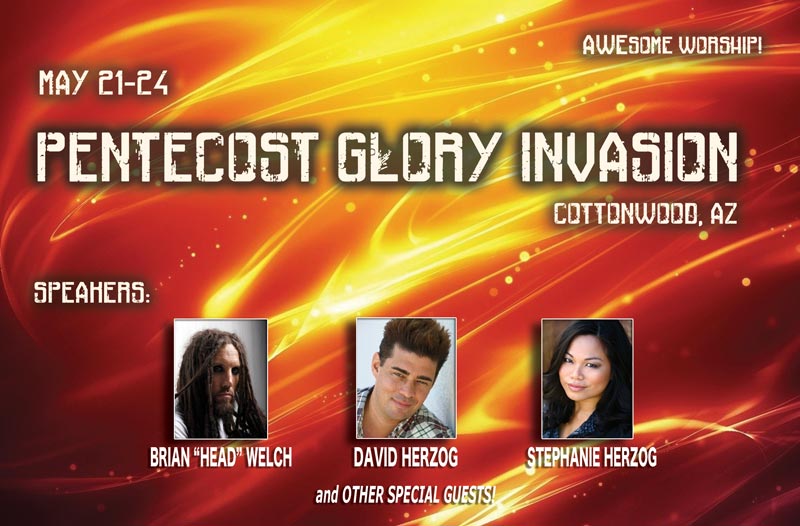 DON'T WAIT TO REGISTER FOR THIS ONE!
SEATING IS LIMITED!
PURPOSE
God has set up divine moments to meet with His people especially during Pentecost. This Pentecost, will you set aside time to meet with Him? He promises to be there for you!
The Fire and Power of God will IGNITE as 2015 is unlike any other year of God's Supernatural!

TOPICS COVERED:
| | |
| --- | --- |
| • | PENTECOST GLORY: How celebrating Pentecost helps you tap into the favor, blessing, and protection to thrive instead of just survive in 2015 |
| • | GLORY: How the church is leaping this year into new levels from Glory to Glory. |
| • | HEALING/MIRACLES/SIGNS & WONDERS: Experience the healing/miracle power of God with signs and wonders following. |
| • | USA AWAKENING/REVIVAL/HARVEST: Why the next Great Awakening move of God in America is about to start and how to be ready for it and not miss it! |
| • | US ECONOMY: What is about to happen and how to position yourself. |
| • | WORLD EVENTS: What world changing events are about to occur in Israel/ Middle East, as well as the USA, and how to position yourself. |
| • | ISRAEL: What is occurring right now in Israel and how it affects us spiritually and as a nation as historical events unfold this year. |
| • | HEALING/MIRACLES/GLORY: Be healed and learn how to impart the power of God and live in the Glory every day while winning the lost. |
| • | IMPARTATION: Receive a fresh impartation for the end-time move of God. |
| • | ARIZONA: How Arizona is key and will be used prophetically for the next great awakening and how you fit into it no matter where you live. Come join us for this and take back home with you! |
God is about to unleash the Spirit of Pentecost like never before in 2015 and invade a world that has been shaken more in the last 12 months than in 50 years with a harvest of souls with healings and miracles following! God always sends a fresh rain to the dry ground; then, comes the harvest! The disciples showed up at Jesus' request on the day of Pentecost and received a fresh outpouring. The result was a major harvest of souls and an increase in the power of God to the lost.

God set up annual divine rendezvous moments with us where He promises 'Open Heaven' visitation and huge blessing during certain seasons of time on the calendar, triggering an outpouring of tsunami proportions if we just show up to the appointed invitation. Pentecost is one of those seasons. Will we show up to this divine appointment with God?

Join David and Stephanie Herzog, Brian "Head" Welch and other special guests. This 4 day event will be a time of powerful celebration, miracles, healings, signs & wonders and a celebration of God's Presence and Power!
Join us for an IGNITING time together like no other!

REGISTRATION ONLY $15
Register now to ensure your place.
Please register each person separately. Registration is Non-Refundable.
CALL IN and ONLINE REGISTRATION CLOSED AT 3:00 PM ON
MAY 20th OR UNTIL FULL.
AT THE DOOR REGISTRATION ONLY UPON AVAILABILITY - DON'T WAIT!
SPEAKERS
Brian "Head" Welch grew up in Bakersfield, California and found his musical calling at age ten when he picked up his first guitar. Shortly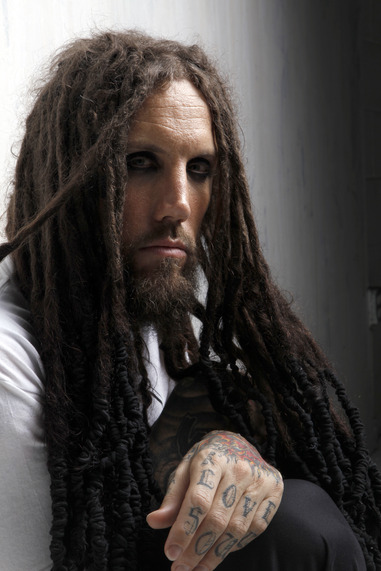 after voracious practicing during high school, he co-founded the metal band, KoRn. KoRn shot to the top tier of the rock world, with Brian receiving six Grammy nominations, winning two, while selling some 40 million records worldwide. While everything seemed perfect on the outside, in the midst of KoRn's success Brian found himself drowning in the excesses of the rock 'n' roll lifestyle. Then, in 2005, in his most desperate moments, Brian cried out to God and was instantly delivered from decades of addiction. Two years later, Brian released his New York Times best selling book "Save Me From Myself" that has touched countless lives. Today, Brian has rejoined KoRn and is sharing the testimony of Jesus with thousands of fans. His life passion is to tell as many people as possible that Christ will meet them right where they're at, and that each person can experience this intimate divine love personally for themselves. Brian "Head" Welch's testimony is truly inspiring to all.
David Herzog is the founder of David Herzog Ministries based in beautiful Sedona, Arizona. David is a dynamic motivational speaker, best-

selling author, and television host, who moves in unusual creative miracles, signs and wonders worldwide as well as equips Believers to operate in the Glory and Power of God. David and his wife, Stephanie, have seen multitudes saved in practically every continent. Their passion is to live in the Glory of God and to bring the Gospel to as many souls as possible in every nation of the world.
Stephanie Herzog is a dynamic, inspirational speaker, who has a passion to see people around the world step into the Glory of God and be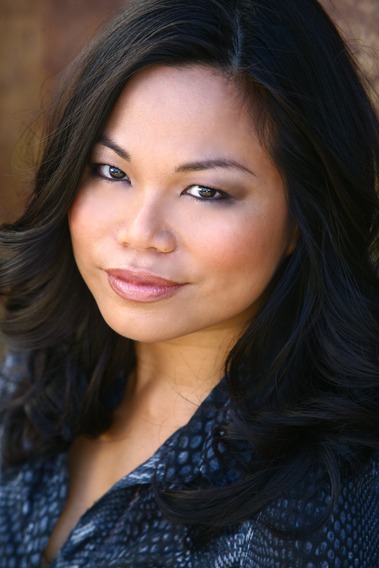 healed, delivered and set free. Supernaturally healed when she was a teenager of leukemia, Stephanie teaches others how to access God's supernatural power. She has an amazing ability to minister fresh revelation with great joy, laughter, and happiness.
WORSHIP
Worship teams that have a rock/worship edge, high-energy sound, and moves powerfully and passionately with a breakthrough anointing and prophetic flow. They are intent on creating an amazing atmosphere for clear and focused heartfelt ministry and worship.
SCHEDULE
MAY 21 - 24, 2015

Thursday: 7:00 pm
Friday: 10:00am, 2:00pm, 7:00pm
Saturday:10:00am, 2:00pm, 7:00pm
Sunday: 2:00pm & 7:00pm
LOCATION
Emmanuel Fellowship Church
COTTONWOOD, ARIZONA 86326
Click Here
for Directions
*Please call DHM office for more information: 928-282-9030
Email: office@thegloryzone.org

REGISTRATION
Registration is Non-Refundable.
ONLINE and PHONE REGISTRATION will be CLOSED at 3:00 PM on MAY 20th, or UNTIL FULL
DON'T WAIT TO REGISTER - SEATING IS LIMITED!
AT THE DOOR - $15 PER PERSON (OR $5 PER SESSION) ONLY UPON AVAILABLE SEATING
DON'T MISS THE ISRAEL TRIP OF A LIFETIME - COME JOIN US!
UPCOMING ITINERARY
APRIL 26 - Sunday 6:30pm - NEW JERSEY One Night Only!
MAY 8 - 10: ILLERTESSEN, GERMANY
MAY 11 - 13: BERLIN, GERMANY
MAY 31 - KAUAI, HAWAII