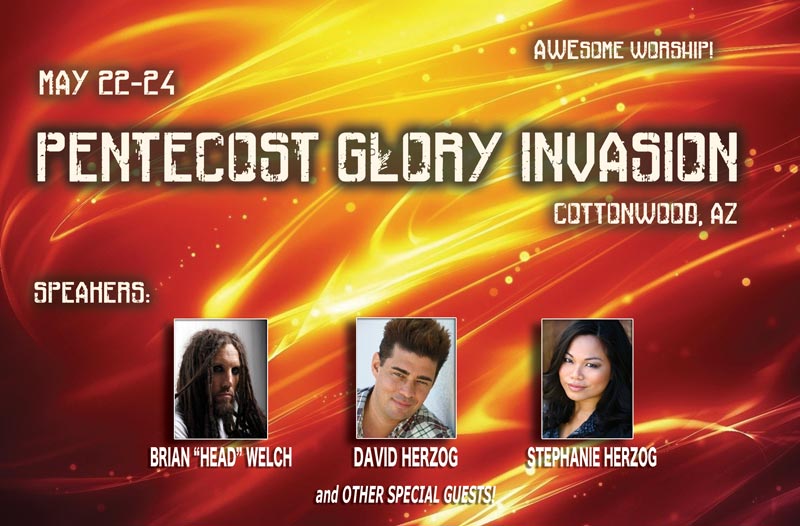 PENTECOST HARVEST IS COMING!
JOIN US FOR THIS IGNITING WEEKEND !
IF YOU CAN'T COME - THEN

PURPOSE
WE ARE SUPER EXCITED ABOUT WHAT GOD IS ABOUT TO DO DURING PENTECOST 2015
THAN AT ANY OTHER TIME!
This Pentecost, a God Ordained appointed visitation time, will take you from the heavy glory of the meeting to the park and streets as you lead others to Jesus with healings, miracles, signs & wonders, and prophetic words following in between one of the meetings! Then you will go home with a fresh mantle for evangelism and the power of God that will continue.
Come and see God radically change your life with a Fire burning in your spirit that you have never had before and possibly be part of the beginning of the Next American Great Awakening.
Receive and witness God's healing power and creative miracles over your life as you get into God's prophetic timing and enter into a fresh outpouring and partake of the beginning of the end-time harvest!
God is about to unleash the Spirit of Pentecost like never before in 2015 and invade a world that has been shaken more in the last 12 months than in 50 years with a harvest of souls with healings and miracles following! God always sends a fresh rain to the dry ground; then, comes the harvest! The disciples showed up at Jesus' request on the day of Pentecost and received a fresh outpouring. The result was a major harvest of souls and an increase in the power of God to the lost.

(Read the powerful testimonies further down in this email of the past Conferences)

Can you believe we will have Brian "Head" Welch, Dr. David Herzog, Stephanie Herzog, and over the top heavenly breakthough Praise and Worship? This is going to be Awesome!

Get a fresh impartation of the glory of God along with new breakthroughs in your life which are promised in His Word when we meet together during this powerful open Heavenly Designed seasonal portal called Pentecost which only occurs once a year.
During Pentecost, God did a miracle and poured out THE PROMISE, of the outpouring of the Holy Spirit so they could be launched to the world! Come celebrate Pentecost with us as the Heavens open up and the Spirit comes down with clear prophetic direction while healing, miracles, signs and salvations follow. This PENTECOST 2015, God promises to visit in historic ways as you experience your season of visitation and get empowered to possess your inheritance and into into THE PROMISE that he has for you and the great coming harvest .

Join David and Stephanie Herzog, Brian "Head" Welch and other special guests in beautiful Cottonwood, Arizona (next to Sedona) as we celebrate together the celebration of Pentecost.
Come with great expectation and hunger for more of the Lord!

FREE TO ATTEND!

FREE PARKING
DON'T WAIT - JOIN US THIS WEEKEND!

TESTIMONIES FROM PAST CONFERENCES

HEALING OF BRAIN TUMOR, HEARING AND DIABETES
"We went to the conference it was incredible. I was healed! I have been telling people for a while that the brain tumor was just there to bring God glory. I knew within 1 day of being diagnosed that the Lord intended it for my good and His glory. As I laid there I noticed the side of my head was getting warm. ...I bowed my head and just continued to praise the Lord and as I was worshiping I heard this loud pop and my hearing was completely restored. I knew the Lord had healed me and I forgot to take my diabetes medicine yesterday morning, this morning was Passover morning and I woke up and had candy for breakfast and did not take any diabetes medicine. I took my blood sugar reading 2 hours later and It was 118. Praise God! That is like a normal person without diabetes. The Lord healed the Diabetes and the Brain Tumor (And the hearing!)."
Amber, Phoenix, Arizona


BENDING TIME TESTIMONY
"During the Conference Saturday morning my sister and I did a 7 mile hike in one and a half hours. Every time we asked a passerby what time it was (I forgot my watch), it was 8:30. After the first person we asked, we hiked probably another 30 or 40 minutes and it was still 8:30. We started at 8:00 and finished 7 miles at 9:30. We were hiking, not running. That was a blessing."
Catherine, Phoenix Arizona


HUGE FINANCIAL MIRACLE
"I gave my widows mite, not really thinking too much of it and certainly not expecting the outcome to be as it turned out to be. The following Monday, someone called me from out of the blue and offered to pay off two of my graduate student loans (which have been a huge debt burden) equaling $20,000.00. This COULD NOT have been coincidental! Two dollars multiplying to $20,000.00! That is what I call an exponential return! I am so, so grateful to the Lord and I must say, becoming a little hooked on all this Glory stuff. You guys do really good work and the Body really, really needs the revelation that the Lord has given you to share...Just wanted to thank you for hosting the Passover conference in Sedona, AZ. It was wonderful! Great breakthrough worship, impartation...so refreshing! and I felt a huge breakthrough happen in the spirit..."
Christy, Phoenix, Arizona

SPEAKERS
Brian "Head" Welch grew up in Bakersfield, California and found his musical calling at age ten when he picked up his first guitar. Shortly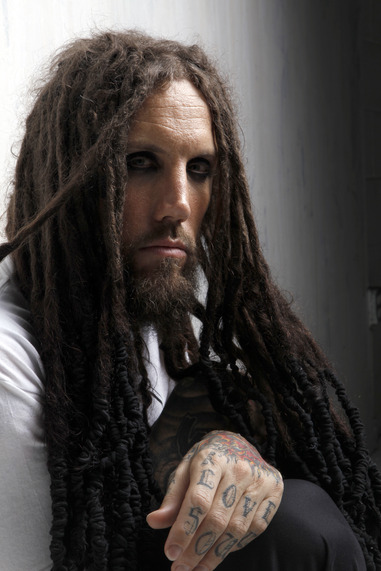 after voracious practicing during high school, he co-founded the metal band, KoRn. KoRn shot to the top tier of the rock world, with Brian receiving six Grammy nominations, winning two, while selling some 40 million records worldwide. While everything seemed perfect on the outside, in the midst of KoRn's success Brian found himself drowning in the excesses of the rock 'n' roll lifestyle. Then, in 2005, in his most desperate moments, Brian cried out to God and was instantly delivered from decades of addiction. Two years later, Brian released his New York Times best selling book "Save Me From Myself" that has touched countless lives. Today, Brian has rejoined KoRn and is sharing the testimony of Jesus with thousands of fans. His life passion is to tell as many people as possible that Christ will meet them right where they're at, and that each person can experience this intimate divine love personally for themselves. Brian "Head" Welch's testimony is truly inspiring to all.
Dr. David Herzog is the founder of David Herzog Ministries based in beautiful Sedona, Arizona. David is a dynamic motivational speaker, best-

selling author, and television host, who moves in unusual creative miracles, signs and wonders worldwide as well as equips Believers to operate in the Glory and Power of God. David and his wife, Stephanie, have seen multitudes saved in practically every continent. Their passion is to live in the Glory of God and to bring the Gospel to as many souls as possible in every nation of the world.
Stephanie Herzog is a dynamic, inspirational speaker, who has a passion to see people around the world step into the Glory of God and be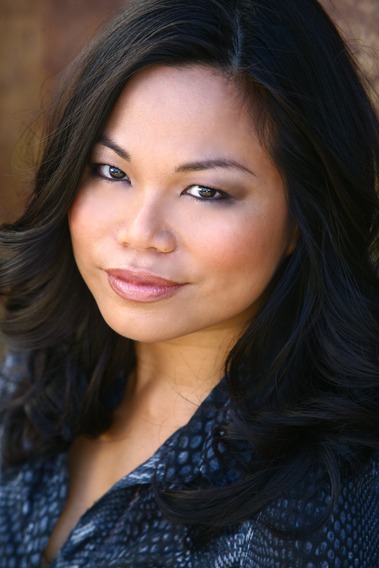 healed, delivered and set free. Supernaturally healed when she was a teenager of leukemia, Stephanie teaches others how to access God's supernatural power. She has an amazing ability to minister fresh revelation with great joy, laughter, and happiness.
WORSHIP
Worship teams that have a rock/worship edge, high-energy sound, and moves powerfully and passionately with a breakthrough anointing and prophetic flow. They are intent on creating an amazing atmosphere for clear and focused heartfelt ministry and worship.
SCHEDULE
PLEASE NOTE SCHEDULE CHANGE - STARTS FRIDAY 7PM
MAY 22 - 24, 2015

FRIDAY
7:00 pm: KICK-OFF with David Herzog & Brian Welch!

SATURDAY
10:00 am: Training & Equipping for Power Evangelism!
12:00 pm - 1:00 pm: Break for Lunch
1:00 pm: Meet back at venue into groups to get released into Power Evangelism in the city with the Herzog's & Brian Welch!
*Prayer Intercessor Team stays back at venue
SATURDAY NIGHT SPECIAL SERVICE 7:00pm: "A Night With Brian "Head" Welch" - Hear Brian share his story, meet him up close and personal, get pictures & autographs, and more!
*All Pre-registered guest need to be there by 7:00pm to get your seat as doors open at 6:30pm and this will be packed out!
SUNDAY
2:00 pm: Stephanie Herzog - Power Packed!!!
7:00 pm: Pentecost Finale!
LOCATION
Emmanuel Fellowship Church
COTTONWOOD, ARIZONA 86326
Click Here

for Directions

- only 80 miles North of Phoenix, AZ!
*Please call DHM office for more information: 928-282-9030
Email: office@thegloryzone.org

REGISTRATION
*FOR THOSE WHO ALREADY PAID $15 REGISTRATION, YOU WILL BE FIRST TO GET IN AND ALSO RECEIVE BY MAIL A DVD OF SATURDAY NIGHT WITH BRIAN WELCH!
DON'T WAIT - YOU CAN STILL JOIN US FREE IN PERSON!
OR
REGISTER FOR LIVESTREAM - ONLY $10 - CLICK HERE!

DON'T MISS THE ISRAEL TRIP OF A LIFETIME - COME JOIN US!
UPCOMING ITINERARY
MAY 31 - KAUAI, HAWAII