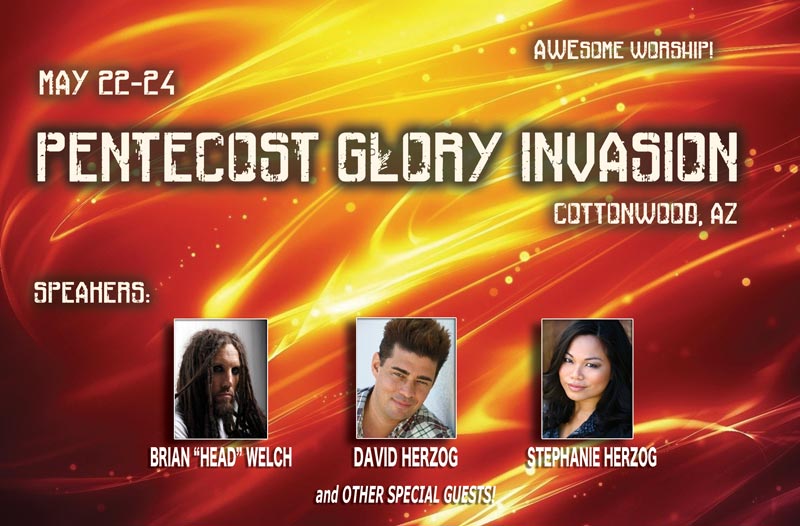 We are so excited to offer you this incredible set of DVD's, CD's, and MP3 sets from our recent 2015 PENTECOST GLORY conference held in Cottonwood, AZ.
This was one of the most exciting and amazing conferences we have ever had and would love to get these sets into your hands, so that the same REVELATION, RESURRECTION POWER and GLORY that came during the services can be released into your lives. Our Friday night meeting Kicked-off with a resurrection during worship! Many stood in faith together in unity and prayed as the Presence and Glory of God permeated and a miracle took place - Resurrection Glory manifested!
We believe it is so important to get a hold of these sessions after this event unfolded for fresh revelation for these times and what God is saying to YOU now as the meetings unfolded with miracles, healings, signs & wonders, and many salvations!

2015 PENTECOST GLORY INVASION
Cottonwood, AZ - USA
Dr. David Herzog
Stephanie Herzog
Brian "Head" Welch
DAVID HERZOG:
-Are you hungry for more? Pentecost Glory Invasion with Resurrection Glory that was released - tap into this same power & Glory, miracles, healings, signs & wonders, and salvations!
-Evangelism tips taught
-Learn how to let the Presence & Glory of God permeate you to go out and witness for Jesus in the streets or -wherever you are.
-Expand your capacity to have more of God and His Glory in your life.
-Open up your dormant gifts and callings
and so much more!!!
STEPHANIE HERZOG:
-Time to wake up from your slumber and be ready for what God is doing NOW.
-Learn how to let go and trust God with His plans for your life.
-When God manifests His Glory it is sacred and Holy - and alive with movement!
-"Don't follow the crowd, follow the cloud of His Glory" - what is God challenging you with?
-Learn what may have worked before, may not work now in this season moving forward.
-Are you willing to lay down anything even the good things to receive the new from God?
BRIAN WELCH: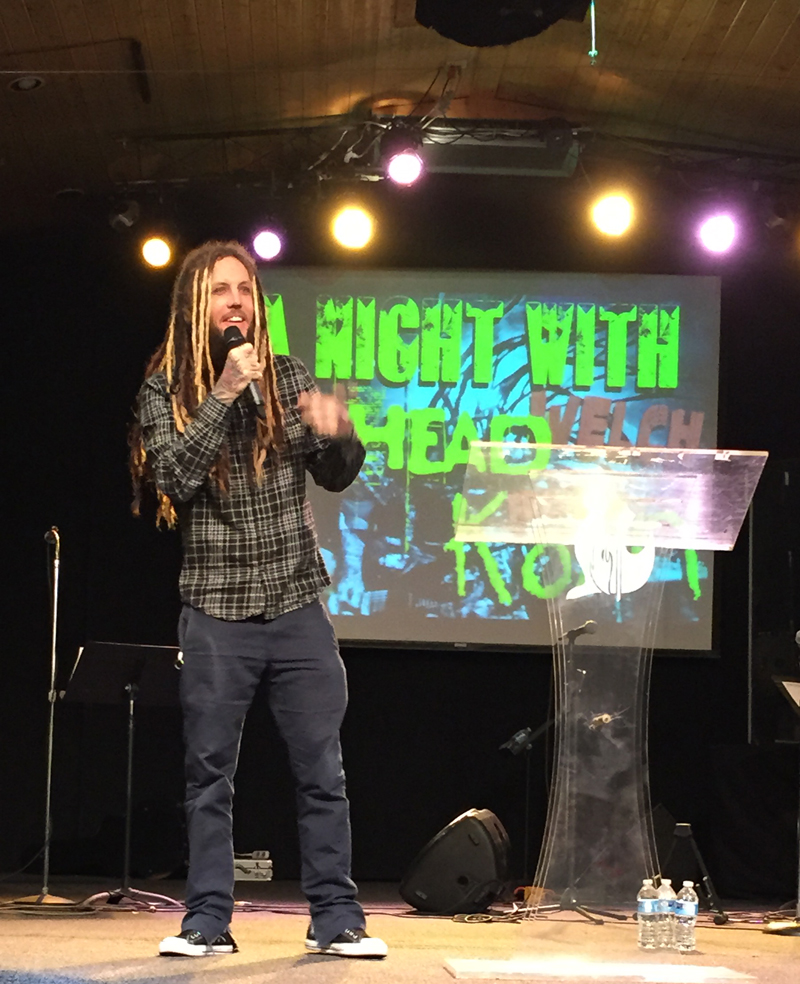 -Brian discusses his life in the world renown music group Korn - before his dramatic salvation experience, and currently now as a radically saved believer in Christ Jesus.
-Hear why he quit playing with Korn the music group, and what led to his decision to go back after many years away.
-Hear how God is powerfully using him now in a stream of people that would not normally get to hear about Jesus. Phenomenal story!
-You don't want to miss this truly amazing dramatic testimony that he is still walking in today!
-Brian's salvation message during "A Night With Brian Welch" is excellent to give to anyone who is young, old, or just needs to hear a dramatic testimony of what Jesus can do and change a life!
-POWERFUL!
DON'T MISS THESE POWER-PACKED SERVICES FULL OF PROPHETIC INSIGHT, REVELATION, EVANGELISM, BLESSINGS, AND GLORY FOR THE SEASON AHEAD!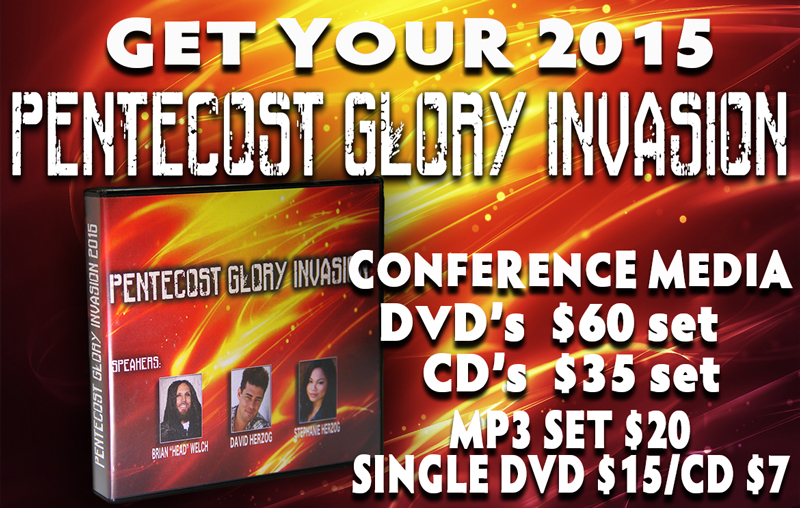 DON'T MISS OUR SUMMER SALE!

30% OFF BOOKS, CD'S, & DVD'S

50% OFF MANY DOWNLOADS!

Or call our office to order by phone: 928-282-9030

%%detect_both%%