DAVID HERZOG
UPDATE
1 Corinthians 16:9, "There is a wide-open door for a great work here, although many oppose me."

We are standing at the precipice of a major harvest of souls and world events.
Major events are occurring in China, Germany, France, Israel, Jewish Evangelism, and the USA where doors have opened.

We are beginning to see the most amazing Glory starting to hit since Pentecost!
(During Pentecost we saw a resurrection the first night then a wave of miracles and souls saved in the daily evangelism blitz we organized, and the night meetings - a foreshadow of what's coming globally.)

God suddenly has opened to us an amazing super strategic open door in the next few weeks into the summer months into China, Germany, France, Israel, and USA Jewish Outreaches, Worldwide TV interview...most of these doors I am describing just opened up in the past few days and weeks since Pentecost!

God is in a hurry to get His message out fast. To the Jew first, then to the Gentiles. I just did an interview with Sid Roth that will reach millions of souls in August!

A super unique door in China just opened for us for next month, and new Jewish outreaches, open doors of harvest in Europe, a Live worldwide TV show interview on the biggest network which would require me to travel from overseas in between meetings then go straight back to overseas. Major open doors to win many Jewish People here in the USA and Israel has just opened!

In order to go through these doors in the next few weeks we need the funds now (right away) this week (and the prayers) to be able to walk through these doors.

I know you feel the sense of destiny of the days we are in and that God is in a hurry. Ever since the Pentecost meetings we feel a major acceleration.
We keep hearing the Lord say to work while it is still day as night is coming when no man can work.

John 9:4, "As long as it is day, we must do the works of him who sent me. Night is coming, when no one can work."

Many are sensing major changes are coming to the world possibly starting this fall
or by the end of the year into next year.
No one knows 100% for sure when or exactly what will be occurring but many sense big changes are coming as early as this fall. We have to be ready in season and out of season, and each day be obedient to what God is saying.

We can't wait for things to shift worldwide we have to capture the harvest now while it is day and while the doors are open and the ability to pull in the nets are there now!

God is now opening huge doors that have huge harvests behind those doors.

Let's be on the offensive winning the Jews and Gentile and shaking world Kingdoms for God's glory instead of waiting for the enemy to do his work.

Let's do a pre-emptive strike by going to the Jew first, then the Gentile in person in strategic outreaches and on the air reaching multi-millions of souls.

Will you help us see both Jews and Gentiles saved now and see a shift in the world and the Jewish people while it is still light and it is easy to travel and bring in a harvest of souls?

The last letter we told you that our Pentecost weekend meetings were probably the most important event this year in America that could explode into something bigger than we originally thought.
Well that was more prophetic than we realized as these new open doors are the follow up
next most important events we will be doing as a result of the breakthroughs at Pentecost.

We need a minimum of $20,000 to come in now so we can secure these worldwide open doors to the Jew first and Gentile harvest.

Some doors you have to jump into them while they are open as they are "Time-Limited" like when the Berlin wall came down and Russian and East Germany was wide open. This is one of those times.

I truly believe that the same reward and blessing from God for each Jew and Gentile that is saved and discipled will also be accounted to you and I believe you will start to see huge breakthroughs in your life as you send us into these worldwide open doors.

God launching a new evangelistic glory invasion surprise attack blitz this summer worldwide among both Jews and Gentiles!

The enemy knows his time is short and the number one thing you and I can do of eternal value is win souls for Jesus! Nothing else is more important than that right now to the Jew first, then the Gentile is the pattern.
(Sid Roth, just like the Apostle Paul mentioned in Romans 11, has always operated this way going to the Jew first and God has given him unusual favor to reach everyone as the number one watched Christian TV show by unsaved and saved alike.)

Will you help us to gather in the lost Jews and Gentiles in the multiple open door blitz?
With your help we can pull this off and see the maximum number of souls come to the Lord literally starting in the next 3 weeks!
When you support what is on God's heart more than anything else--SOULS SAVED, God will (and always) blesses back in amazing ways more than you can ask or think.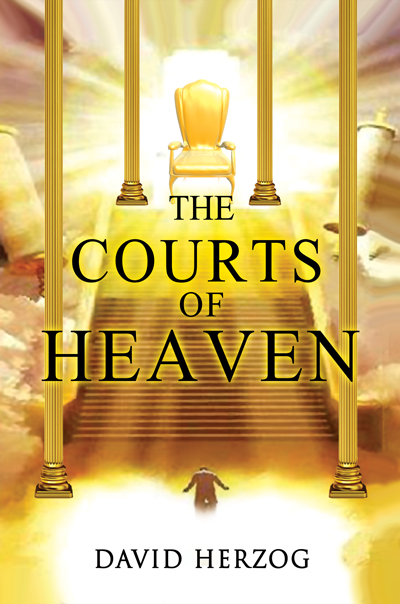 FREE GIFT**

For your love Gift of $100 or more, As our way of saying thank you for your Sacrificial Soul Winning Jewish/Gentile Offering, we would like to bless you with a Free Ebook, "The Courts of Heaven." (Ebook downloadable format)


Will you join us in sowing into this unique open doors which can shift the course of events among Jewish evangelism in America and Israel, China, Europe, and the world. We are moving from glory to glory in unprecedented ways?

John 9:4 "We must work the works of Him who sent Me as long as it is day; night is coming when no one can work"
Give to Win Jewish/Gentile Souls Worldwide!
FREE GIFT** For your love Gift of $100 or more, As our way of saying thank you for your Sacrificial Soul Winning Jewish/Gentile Offering, we would like to bless you with a Free Ebook, "The Courts of Heaven." (Ebook downloadable format)

********************************