Friday 11th September - Relax and Conference in the evening.
Saturday 12th September – Conference.
Sunday 13th Sept - Day out to Derbyshire villages with pub lunch and amazing scenery.
Monday 14th Sept – Depart Derby for 3 hour drive to Llanberis, for a quick coffee and sandwich break before getting the last train at 14:00pm, to the summit of mount Snowdon. Then leaving Llanberis for a short half hours scenic journey to Betws-y-Coed, a great chance for some shopping and where we will stay over for one night.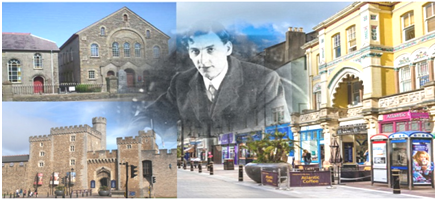 Tuesday 15th Sept – Depart Betws-y-Coed for a two and a half hours scenic journey to Blaenannech Chapel, known as the "bend me chapel" of Evan Roberts and pub lunch. Then a three hour scenic drive through the Brecon Beacons to the Parkway hotel in Cwmbran, where we will stay for two nights.
Wednesday 16th - Drive out a short distance to Moriah Chapel and Cardiff with shopping and castle pictures.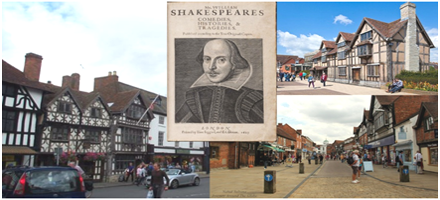 Thursday 17th Sept – Departing Cwmbran for a two hour journey to Stratford, the home of William Shakespeare, pub lunch, sightseeing and shopping, then a short 15 minute journey to Warwick, where we stay for two nights.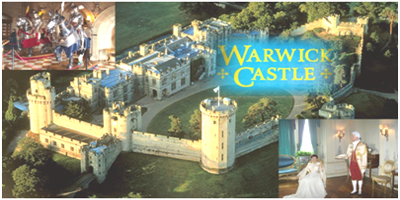 Friday 18th Sept – A day out to Warwick Castle or shopping and sightseeing in Oxford, which is only one hour's drive away.
Saturday 19th Sept – Departing Warwick for an hour and a half's journey to Nottingham, to the "Trip to Jerusalem Inn" which was built in 1189 A.D in Robin Hood times, built into the side of Nottingham Castle's mount. A Pub lunch then leaving for a two and a half hours journey to the medieval Viking settlement of York, passing through Bolsover Castle grounds and scenery.
Checking into the hotel in York for 3 nights.
SUNDAY 20th Sept - An hour and half journey to Whitby, the historic seaside town with much Christian history with Whitby Abbey (demise of the Celtic Church, St Hilda etc), home of Captain James Cook (explorer, discovered Australia, Hawaii), quaint cobbled streets and great shops.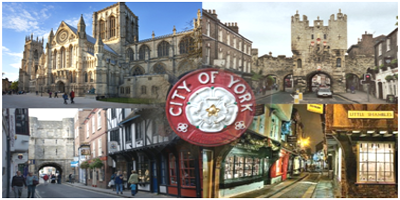 Monday 21st Sept – Departing York and driving for about an hour to Bradford and sightseeing Smith Wigglesworth's home, meeting hall and grave. Stopping for a pub lunch before a two hour scenic drive back to Manchester.
Leave Manchester 23rd Sept
I do not have prices yet --around $3,600.00 Five star hotels. Includes all hotels, breakfasts, dinner, transport. I just am letting you know about this. The number I can take limited -let me know right away.