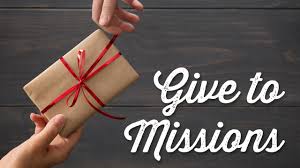 "This is what the LORD says— he who made a way through the sea, a path through the mighty waters, "Forget the former things; do not dwell on the past. See, I am doing a new thing! Now it springs up; do you not perceive it? I am making a way in the wilderness and streams in the wasteland." Isaiah 43:16, 18-19
It's the end of the year, let's be ready for 2016
This also means today is the last day to help Into Thy Word finish strong for 2015! Would you please pray and consider helping us continue our Missions work in 2016 by making a year-end gift today?

Your partnership helps us lead, equip, and train pastors and plant churches all over the world. Your gift also helps us publish solid Biblical resources, like our new impacting Bible Study series, A Walk through Scripture
http://www.intothyword.org/pages.asp?pageid=116063
Your support will also help you and your church, local pastors and church leaders to be better resourced to know and exegete God's Word, and keep the Christ center stage as their model for ministry.

All donations to Into Thy Word are tax-deductible.
Now is the best time for: Bible Reading Plans!
READING THROUGH THE BIBLE, ALONG WITH PRAYER IS THE ESSENTIAL WAY TO GROW IN CHRIST!
http://www.intothyword.org/pages.asp?pageid=53493
Bottom of page - printable pdf & Word docs!
Our sincere prayer for you is that God will bless your New Year, guide, anoint and empower your ministry for maximum Kingdom Impact for Christ's Glory.
We have our annual report ready, see how God has used "Into Thy Word!"
Into Thy Word Annual Report 2015
http://files.stablerack.com/webfiles/70030/ITWyearend2015.pdf
We would like to take this time and say a sincere THANK YOU!
Without your prayers and support our ministry would not be giving God as much glory as we have!
We have been truly blessed as we engage pastors and church planters with incredible resources, research, networking, and business development all over the world, coming alongside them to support and equip them for Kingdom impact ministry.
(Or click on the link on our websites)
"Providing the Church the Leadership and Bible Tools we all Need to Have!"
We are more than just a mission organization that does incredible encounters overseas. Our materials are also for you to use for yourself and your church too!
Please consider us as we research, prepare and give freely Biblical and effective resources to equip pastors and churches all over the world.
More about our mission:
http://www.intothyword.org/pages.asp?pageid=56841
See our Directors newsletter: Krejnewsletter1215.pdf
How to give: https://www.paypal.com/xclick/business=richard@intothyword.com&item_name=Donation
Archives: Bible Study Articles more Bible Studies
Please pray and consider us for your end of the year giving and know it goes to the Lord's work, training pastors and planting churches in over 80 counties. And providing you what you need too!
We Need Your Partnership! Why?
Why should you support Into Thy Word?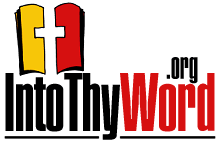 Into Thy Word Ministries

Family of Websites

%%detect_both%%