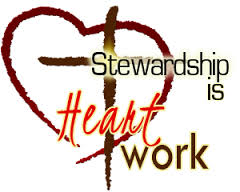 Greetings to our friends and prayer warriors and supporters at the end of 2016. As of Thursday, December, 29, we currently need $72,000 to meet our budgetary needs.
Please consider Into Thy Word for your Year-End Giving!
Take a moment to pray again about whether you might make another gift so that we might meet this need. You may give in several ways:
What we do and who we are, see our 2016 Into Thy Word Missions Year End Report
http://files.stablerack.com/webfiles/71795/ITWyearend2016.pdf
"Therefore go and make disciples of all nations, baptizing them in the name of the Father and of the Son and of the Holy Spirit, and teaching them to obey everything I have commanded you. And surely I am with you always, to the very end of the age." Matthew 4:18-19
As we come to the close of 2016, we, the board and staff of Into Thy Word Ministries, end our year with gratitude and indebtedness to our Lord and Savior Jesus Christ for the incredible work He has enabled us to.
Give here: https://www.paypal.com/xclick/business=richard@intothyword.com&item_name=Donation
Some of our Highlights:
Our LORD has used us exceedingly in the areas of Pastor Training, Discipleship, Church Planting, Research, Conferences, Web Ministry and Curriculum Development. Our Lord has also used us for Starting and Rebuilding Healthier Churches that glorify our LORD. By your partnership, the ministry is bountiful, by Christ's grace, empowerment and call…
• We published over 50 new Biblical resources and in-depth Bible Studies that equip and serve thousands of churches worldwide.
• We conducted and published a major two-year, post-doctoral level research project on the personal lives of pastors with the Schaeffer Institute.
• We are training over 20,000 pastors in over 80 countries and enabled us to help them to plant hundreds of churches.
• We held over 6 pastor's conferences in crucial areas in the world, like Thailand and S/C Asia. And we have more in development for 2017!
• We completely rebuilt our wwwchurchleadership.org site, making it up to date, and dynamic with several new channels of quality content.
• We have over 250,000 connections in social media, and our resources are also used by other ministries that we can't tally.
• We had over 6,4547,000 unique users and millions of more page hits; who came to our websites, not including our bogs in 2016!
• Plus so much more…..
We are big on real impacting ministry, small in administration.
We extend our deepest appreciation to all of you who prayed and supported us through the year!
Give here: https://www.paypal.com/xclick/business=richard@intothyword.com&item_name=Donation
---

Now is a good time of the year to get on a #Bible #reading #plan, if you have not done so already....
Reading the Bible through in a year takes less time than you would spend watching one half-hour sitcom of TV each day or playing a half dozen songs on your music player. You can read the entire Bible in a year in about 20 minutes a day! Is a little TV more important than God in your life?
How much of your life will the One who created and saved you get?
We have dozens of different kinds of Bible charts and helps...>
http://70030.netministry.com/pages.asp?pageid=53493
Please continue to pray that God will increase our impact on pastors worldwide, helping them better know the precepts of the Bible to better engage their church and community for God's glory!
We can't do this vital Ministry without you! Please help us grow!
https://www.paypal.com/xclick/business=richard@intothyword.com&item_name=Donation
Be Blessed and have a vital and impacting 2017!