.
Musical Manna
The Secret Place Newsletter | February 2017
Thank you for your subscription to The Secret Place newsletter: Musical Manna.
I trust you are enjoying the music of The Secret Place!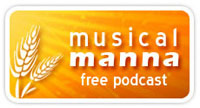 Podcast - Your Free Song Download
Here is your free song download - Surround Me With Songs. This month's download is an intimate spontaneous devotional song inspired from Psalm 32:7. The song is a prayer for our heart to find its hiding place in God, and to be surrounded by His songs of deliverance.

To download the file, right click and select "Save Target As" or "Save Link As". Choose a location to save your file. Go to the folder where you saved the file and click (or double click) on it. It is an mp3 file and will open in your default media player to play the song.

Problems downloading?
If your email client does not give you the option of saving the file, or you experience any other problems downloading, then we recommend you download the song from our podcast page.

Listen to this Month's Song on YouTube
Click here to listen to the song Surround Me With Songs on YouTube.


Need some peace and refreshing?
Come away and just be there in His Presence with music from The Secret Place. Download these 43 songs for any amount and experience deep worship with a soaking, prophetic edge.
Click here to preview the songs and for more information.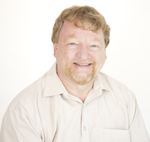 Note from Ray
"You are my hiding place; You shall preserve me from trouble; You shall surround me with songs of deliverance." Psalm 32:7 NKJV

In the midst of life's situations, God invites us to find our hiding place in Him. God knows we sometimes feel like hiding. In those times, He wants to be our hiding place. He wants to be our shelter from the storms of life and our Comforter.

Often we find ourselves gravitating towards friends, video games, movies or even work as a place to hide. We create these hiding places to numb the discomfort of a situation or circumstance instead of turning to God. Let your Heavenly Father surround you with His songs of deliverance. When we have Him as our hiding place, our environment becomes filled with His Presence. His song of deliverance over us fills us with hope and peace.

Our Heavenly Father longs to be the One we run to. He desires to gather us to Himself like a hen gathers her chicks (Matthew 23:37). If you feel like hiding, choose the best hiding place – Him! Invite Him today to surround you with His songs of deliverance.

Thank you for being a friend of The Secret Place.
"Turning hearts back to the Father through intimate praise and worship".

- Ray Watson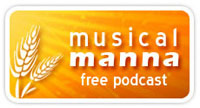 Missed any Musical Manna podcasts? If you have missed any of the last 10 free monthly downloads you can find them by scrolling down to the bottom of this page here: Musical Manna.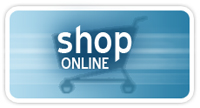 Online Store
Browse our latest CDs and mp3 downloads of intimate worship music. Click here.


Recommended Resources



"The world's #1 Music By Ear site on the net! Ever wanted to fulfil your life-long dream of learning piano, guitar, drums, or any other instrument without reading sheet music? This is the place to go!"
Piano Organ Guitar Drums Singing

If you don't have an internet filter or accountability software for your family, we highly recommend Covenant Eyes.


The Secret Place
Email: contact@secretplaceministries.org
Web: www.secretplaceministries.org
.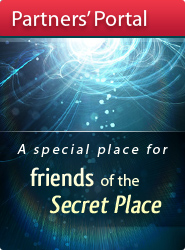 What Fans Are Saying:
"Words can not express the blessing these mp3s have been in our lives."
- William & Bonnie Gore, Ontario, Canada

"I love it and find it is priceless."
- Melissa Kobe, Connecticut, USA

"I have fallen in love with your music and your heart from which it comes."
- Barbara Farese, Edison, NJ, USA

"I love the anointing of God that pours forth from your heart...Your recordings are incredibly life-giving and truth imparting."
- Pastor Richard Liptak, Aliquippa, PA, USA