To download the file, right click and select "Save Target As" or "Save Link As". Choose a location to save your file. Go to the folder where you saved the file and click (or double click) on it. It is an mp3 file and will open in your default media player to play the song.

Problems downloading?
If your email client does not give you the option of saving the file, or you experience any other problems downloading, then we recommend you download the song from our podcast page.


Like These Songs? Join Me at Patreon!.


Listen to this Month's Song on YouTube


Need some peace and refreshing?
Come away and just be there in His Presence with music from The Secret Place. Download these 43 songs for any amount and experience deep worship with a soaking, prophetic edge.
Click here to preview the songs and for more information.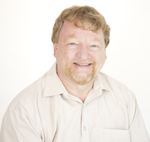 Note from Ray
"In Him we have redemption through His blood, the forgiveness of our trespasses, according to the riches of His grace". Ephesians 1:7 ESV

Through Jesus' sacrifice on the cross, we who were once separated from a Holy God, have been forgiven and reconciled to Him. By His own blood He freed us from sin and eternal separation from God. Jesus took our place when He died on the cross and made the ultimate transaction between God and mankind. Jesus took our sin, poverty, sickness; everything that resulted from the fall. In exchange, He gave us His righteousness, health, prosperity; the fullness of God's Kingdom and welcomed us into His family.

The significance of the blood of Jesus Christ is that it completely reverses the effects of sin that Adam and Eve brought upon the whole human race. The blood of Jesus is what gives us a fresh start. It wipes the slate clean and makes us whole and righteous. Through the sacrifice of Calvary, we are washed in the blood of Jesus and satan has no power over us. The beautiful old hymn portrays it so well:

"What can wash away my sin?
Nothing but the blood of Jesus;
What can make me whole again?
Nothing but the blood of Jesus.
Oh! precious is the flow
That makes me white as snow;
No other fount I know,
Nothing but the blood of Jesus."

We are now no longer afar off, distant, alienated from God. We have been reconciled to Him. How wonderful and extravagant that we have become children of God through the blood of Christ that bought us back. This Easter may you be overwhelmed by God's extravagant love towards you and the precious price Jesus paid so you could be called a child of God.

"Behold what manner of love the Father has bestowed on us, that we should be called children of God!" 1John 3:1 NKJV

Thank you for being a friend of The Secret Place.
"Turning hearts back to the Father through intimate praise and worship".

- Ray Watson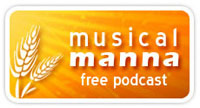 Missed any Musical Manna podcasts? If you have missed any of the last 10 free monthly downloads you can find them by scrolling down to the bottom of this page here: Musical Manna.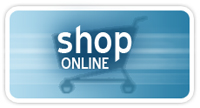 Online Store
Browse our latest CDs and mp3 downloads of intimate worship music. Click here.


Recommended Resources



"The world's #1 Music By Ear site on the net! Ever wanted to fulfil your life-long dream of learning piano, guitar, drums, or any other instrument without reading sheet music? This is the place to go!"
Piano Organ Guitar Drums Singing