To download the file, right click and select "Save Target As" or "Save Link As". Choose a location to save your file. Go to the folder where you saved the file and click (or double click) on it. It is an mp3 file and will open in your default media player to play the song.

Problems downloading?
If your email client does not give you the option of saving the file, or you experience any other problems downloading, then we recommend you download the song from our podcast page.





Like These Songs? Join Me at Patreon!





Discover Prophetic Worship Music for Your Secret Place Moments with God.
Refresh your spirit with prophetic worship music from The Secret Place. Download these 43 songs for any amount and experience deep worship with a soaking, prophetic edge.
Click here to preview the songs and for more information.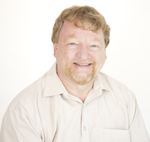 Note from Ray
"The world has yet to see the fullness of who we are in Christ and His goodness on display through us." Romans 8:19 The Passion Translation

The world is waiting for us to step into the fullness of who we are in Christ. We have a responsibility as God's sons and daughters to showcase the character of our Heavenly Father to a world looking for answers. God wants to display His goodness through us – through you and me.

Where the world's norm is poverty of soul, we display God's goodness, and the riches of life in Jesus. Where others experience disappointment, we shine hope as children of God. In a world of breakups and betrayal, we emanate unity, covenant and reconciliation. When compromise, coverups and greed are usual stances in a broken world, we stand for integrity; representing a superior Kingdom and bringing heaven to earth in every area of society.

What aspect of God's character is on display through your life? As God's children, when people look at us they are supposed to see the Father. 2 Corinthians 5:20 describes us as God's ambassadors. As ambassadors we display the culture, values, and character of the One we represent.

The earth is waiting for the revealing of the children of God and their power and identity in Him. We are not on the back foot, defeated, waiting to be rescued. We are victorious and called to reign in life. We have been born again, adopted as co-heirs with Christ into God's family.

"He raised us up with Christ the exalted One, and we ascended with Him into the glorious perfection and authority of the heavenly realm, for we are now co-seated as one with Christ!" Ephesians 2:6 The Passion Translation

Remember who you are. Be reminded today of who you represent with your words, actions, lifestyle and habits. What an awesome privilege to represent the heart of our Heavenly Father to others. Let's start showcasing just how good He is, for when they see God's goodness on display in our lives, they will see who our Heavenly Father truly is.

Thank you for being a friend of The Secret Place.
"Turning hearts back to the Father through intimate praise and worship".

- Ray Watson


Listen to this Month's Song on YouTube
Click here to listen to the song The Earth Has Yet to See on YouTube.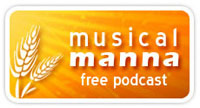 Missed any Musical Manna Podcasts?
If you have missed any of the last 10 free monthly downloads you can find them by scrolling down to the bottom of this page here: Musical Manna.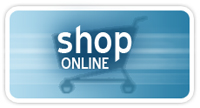 Online Store
Browse our latest CDs and mp3 downloads of intimate worship music. Click here.
Recommended Resources
Be a blessing. Pass this newsletter on to a family member or friend.