8:00 PM CST
Password Required Forum
(information below for access)
*************
Prophetic Activation For Friday's Class
Activation 1
Seek a Prophetic Message From This Dream Scenario
Does It Have a Prophetic Message For You
*************
You are dreaming and you see a Treasure Chest
What is in It
What do you Want and Why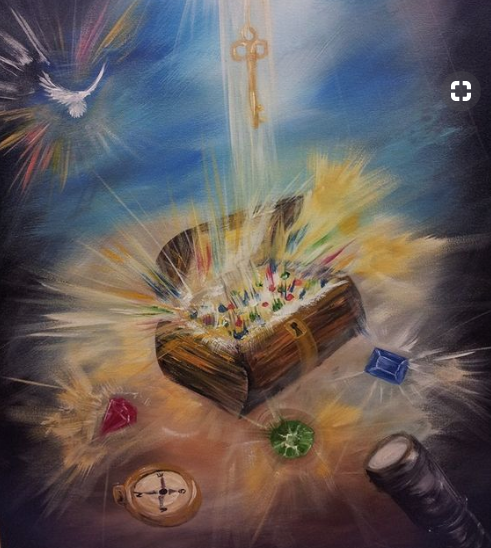 Activation 2
Is This A Prophetic Word You Would Receive
***
As you continue to press in and seek My Face
I will reveal more and more about who I am and who you are
Do not listen to the world and the people who would tell you
You cannot hear Me or see Me
For I will reveal Myself to those who love Me with all of their heart
Are You Ready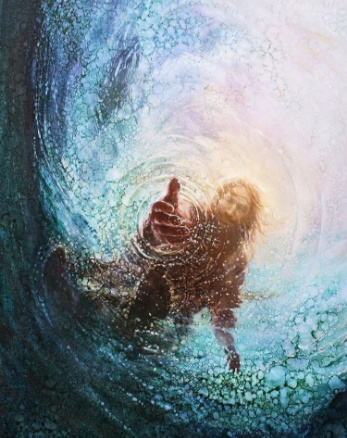 We will be discussing both activation's this coming Friday Night.
General Information About The Prophetic Classes
Firestorm is offering
Two Friday Night Prophetic Training Classes, July 13th & the 20th. These classes will be set up especially for those who are desiring to learn how to hear the Voice of God and those who want to increase their prophetic ability on a deeper level. Those in the classes will exercise and stretch their gifting through fellowship, activation's and prophetic exercises.
If you are a bit timid about your prophetic gift and wanting to know if Yahweh is calling you to come forth in the Prophetic Ministry, if you already able to prophecy, but are hungry to share and confirm what you are hearing with others, and/or find the key to unlock your other gifting's, then I invite you to come as well. Just the fact you are reading this note encourages me to know, the Father is wooing you to learn more about how He wants to gird you up and move through you to help others.
***************************************
These classes will be "password protected rooms" available to ALL those who are helping with donations to cover the costs of the Zoom video stream, Archives and other related ministry expenses with the Website, Mailing List and etc. More info below.
Here's the opportunity for you to have a safe place to step up and out and fine tune your prophetic gifts, which will activate and accelerate you in your prophetic walk and ministry. Hearing the Voice of God is not only a blessing for others, but a much needed power source for your ministry walk.
Why should we use our gifts and learn to prophesy over each other? Because we are told to.
Order in Church Meetings 1Cor 14
26

How is it then, brethren? Whenever you come together, each of you has a psalm, has a teaching, has a tongue, has a revelation, has an interpretation. Let all things be done for edification.
27

If anyone speaks in a tongue, let there be two or at the most three, each in turn, and let one interpret.
28

But if there is no interpreter, let him keep silent in church, and let him speak to himself and to God.
29

Let two or three prophets speak, and let the others judge.
30

But if anything is revealed to another who sits by, let the first keep silent.
31

For you can all prophesy one by one, that all may learn and all may be encouraged.
32

And the spirits of the prophets are subject to the prophets.
33

For God is not the author of confusion but of peace, as in all the churches of the saints

**Directions Below To Access the Firestorm Zoom Video Stream Room

Enter the website. On the second page, scroll down to the links for the forum you are wanting to join. Be sure to click join computer audio.
Another Firestorm Forum to help you grow in your prophetic gift would be the Thursday Night Situation Room. Every Thursday you can watch or join in Prophetic Prayer and Intercession for others. (Free Forum)
The FS Friday Night Training Classes, the FS Video Archives and the FS Zoom Video Archives are only available to those who are donating & partnering with Firestorm Ministry through a minimum $10 a month donation. This donation helps with the ministry costs of streaming, website, fsmi mailing list and such.
Firestorm depends on people giving their time, talent, knowledge and gifting's to bring forth teachings to help to activate, train and equip the Body of Christ. No one is paid a salary on Firestorm. However, we do try to help people in need, when we can.
****************************************
Click To Donate
OR
Your donation is fully tax deductible. The donation bar is located on the second page of the Firestorm website (http://www.FirestormMinistry.com) where donations can be made through credit cards and PayPal. For checks: Please send to Firestorm Ministry, 937 E Northfield Blvd, Murfreesboro, TN 37130.