To download the file, right click and select "Save Target As" or "Save Link As". Choose a location to save your file. Go to the folder where you saved the file and click (or double click) on it. It is an mp3 file and will open in your default media player to play the song.

Problems downloading?
If your email client does not give you the option of saving the file, or you experience any other problems downloading, then we recommend you download the song from our podcast page.





Like These Songs? Join Me at Patreon!





Discover Prophetic Worship Music for Your Secret Place Moments with God.
Refresh your spirit with prophetic worship music from The Secret Place. Download these 43 songs for any amount and experience deep worship with a soaking, prophetic edge.
Click here to preview the songs and for more information.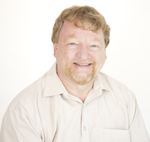 Note from Ray
"May the Lord bless you and protect you. May the Lord smile on you and be gracious to you. May the Lord show you His favour and give you His peace." (Numbers 6:24-26 NLT)

This blessing was given in the Old Testament by Moses to the people of Israel. It was given before Jesus arrived on the scene offering His perfect righteousness and forgiveness of sins through His blood. In the midst of imperfection, the law and knowing how far they were from the holy standard of God; the Israelites were told they were blessed and kept by God who looked upon them with grace and peace. How extraordinary God's grace and favour is! God's face shined upon them. In other words, He was happy and filled with joy when He looked at His people.

Do you feel the same way about God? Can you declare with confidence that God smiles at you? Or do you feel He has turned His face away from you? Or, if He does look at you then He must at the very least have an unimpressed scowl on His face. These mindsets and beliefs are completely opposite from the heart of our good, kind, loving, joyful Heavenly Father. He smiles at His children with a heart full of grace, favour, peace and unending blessings.

If the Israelites in the Old Testament were told God's smile of grace and favour was upon them, how much more should our faces beam with confidence at the amazing love and grace we have received because of Jesus' finished work on the cross. We can rest in the goodness of God knowing our sins are forgiven, and we stand righteous before God. So hold your head up high, feel the smile of heaven upon you, and laugh at life today. God is smiling at you, He is blessing your day and all your tomorrows, and extending peace and grace to you as you walk with Him.

Thank you for being a friend of The Secret Place.
"Turning hearts back to the Father through intimate praise and worship".

- Ray Watson



Listen to this Month's Song on YouTube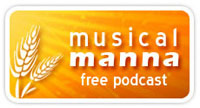 Missed any Musical Manna Podcasts?
If you have missed any of the last 10 free monthly downloads you can find them by scrolling down to the bottom of this page here: Musical Manna.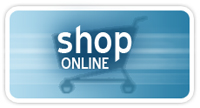 Online Store
Browse our latest CDs and mp3 downloads of intimate worship music. Click here.

Be a blessing. Pass this newsletter on to a family member or friend.