To download the file, right click and select "Save Target As" or "Save Link As". Choose a location to save your file. Go to the folder where you saved the file and click (or double click) on it. It is an mp3 file and will open in your default media player to play the song.

Problems downloading?
If your email client does not give you the option of saving the file, or you experience any other problems downloading, then we recommend you download the song from our podcast page.





Like These Songs? Join Me at Patreon!





Discover Prophetic Worship Music for Your Secret Place Moments with God.
Refresh your spirit with prophetic worship music from The Secret Place. Download these 43 songs for any amount and experience deep worship with a soaking, prophetic edge.
Click here to preview the songs and for more information.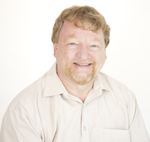 Note from Ray
God's call of love goes out to every generation, an invitation that still echoes today: "I will be your God, and you will be my people" (Exodus 6:7). It's the greatest transaction in history. God on one side, humanity on the other. God's covenant with us is more than a fair-weather promise. It holds fast when other promises disintegrate under the pressure of life.

Jesus bridged the great divide and now stands knocking at the door of every person's heart. God's invitation is not so He can stick a religious label on us. Nor is it so we can accomplish a list of rules. His invitation is one of love, not performance so we can enter a relationship with Him. It's an invitation to family, to connection.

"Behold, I stand at the door and knock. If anyone hears My voice and opens the door, I will come in to him and dine with him, and he with Me." Revelation 3:20 NKJV

When we open the door to Him, everything He has becomes ours. All we have to do is say YES.

Thank you for being a friend of The Secret Place.
"Turning hearts back to the Father through intimate praise and worship".

- Ray Watson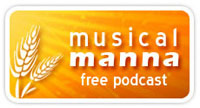 Missed any Musical Manna Podcasts?
If you have missed any of the last 10 free monthly downloads you can find them by scrolling down to the bottom of this page here: Musical Manna.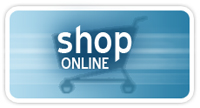 Online Store
Browse our latest CDs and mp3 downloads of intimate worship music. Click here.
Be a blessing. Pass this newsletter on to a family member or friend.