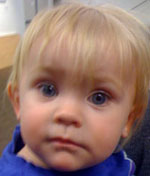 BABY CRIES OUT FROM THE WOMB - Kathie Walters
I don't know if you heard what happened some years ago in Israel.
A baby cried out from the womb.
Pastor Gerald Derstien from Bradenton FLA would minister in Israel sometimes and, his ministry back in Bradenton would pray for Israel on Fridays.
When he was In Jerusalem doing a conference, a young couple came after the meeting with a small toddler. "We want to thank you for coming to our village and speaking about the Messiah, Yeshua.
Now Gerald was a bit puzzled because he had never been in any villages to speak.
He asked them about it and they said, "Don't you remember coming and speaking in our house with all our neighbors and my baby cried out from the womb, "Hoseanna," and every one gave their heart to Jesus that night?"

Well Gerald did not know anything about it but on further enquiry found out the visit to the village occurred at the same time as their prayer meeting in Bradenton
Look for such supernatural things in your life. God is moving. He is including you.
Kathie Walters'
You are welcome to join us and pray for us and support us.. we are having a great time, we want you to receive everything that God has for you...Go to my website and donate one time or monthly... click on pic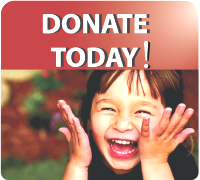 %%detect_both%%

Thank you for all your support and prayers: Paypal kathiewalters@mindspring.com and thank you so much!