The Thursday Night Situation Room With Shirley Riser
Prophetic Prayer & Intercession For You
Come to Receive Prayer or To Pray For Others
ALL FORUMS ARE CENTRAL STANDARD TIME
ROOMS OPEN 7:30 PM (CST) PRAISE & FELLOWSHIP
8:00 PM (CST) FOR PRAYER
****************************
IMPORTANT NOTICE!
If you get an error message that says "Invalid Meeting ID" type in 9262211028 and hit enter.
Click Link Below:
https://firestormministry.com/fs-zoom-video-stream-events/
Find Your Forum - Click Start Video
Click link below for instructions on how to enter the Zoom Rooms
https://www.firestormministry.com/instructions-for-entering-zoom-rooms/
***************************************************
*Please note: All FS Zoom Video Stream Forums are Open and Free to Everyone. The Prophetic Training/Equipping & Activation Classes are Password Protected.
*************************
All Forums run on Central Standard Time Zone. The Forum room will not be open until 7:30 PM (CST) for Fellowship, Praise & Worship. You cannot join a forum, if it is not up and running. Check your dates and times to make sure the forum you want is open.
To gain access to the FS Video Stream Password Protected Events and have access to the Video Archives where the video streams are saved, you must be donating a minimum of $10 a month to Firestorm Ministry, to help with the ministry expenses in making the video stream possible. Thank You for Your Giving. Firestorm is a 501c3 Ministry.
When donations are made, you will receive a password for the password protected forums. If you do not receive your password contact: BonnieNelP@aol.com or BeccaCard05@aol.com
*********************************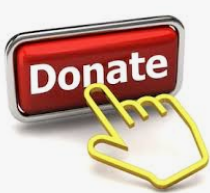 Your donation is fully tax deductible. The donation button is at the bottom of each page on the Firestorm website (https://firestormministry.com) where donations can be made through credit cards and PayPal. For checks: Please send to Firestorm Ministry, 937 E Northfield Blvd, Murfreesboro, TN 37130.

https://www.firestormministry.com

***************************

Becca Card, Vice-President

Firestorm Ministries, Int'l.

205-383-8185

%%detect_both%%