Submit Your Video To Talent Watch
Just a gentle reminder to upload your Music Video and Personal Video, so you could appear on our site.In order to qualify as a Music Video, you may do any of the following:
Simple raw footage of you performing

Video footage that goes well with your music

A series of pictures that go along with your music
In regards to the Personal Video, please watch our tutorial video, which is in the 'My Videos' section of your TalentWatch Account. Rachel explains the importance of the Personal Video and gives you great tips. You can also read our blog http://www.talentwatch.com/blog/?p=23 to get up to speed.
If you have any questions, please email us at info@talentwatch.com.
Praise In The Park Events 2019 TBA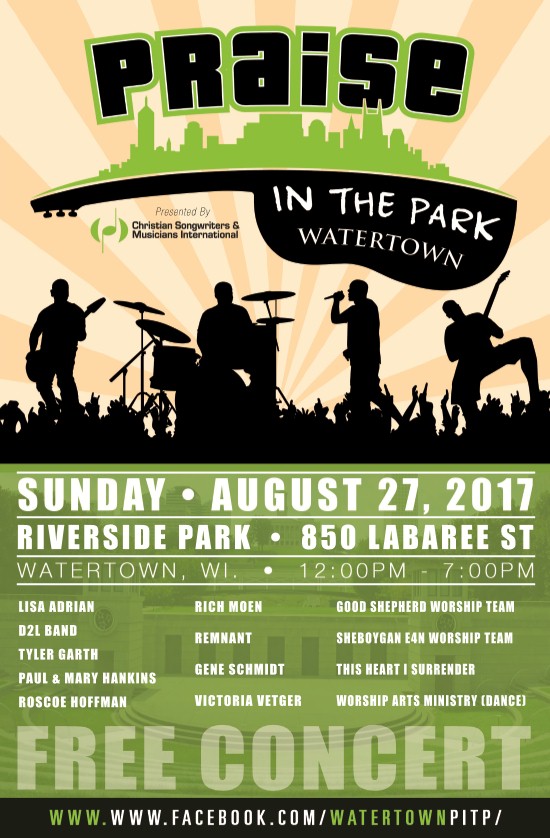 Praise In The Park Michigan 2020
Praise In The Park Wisconsin
August 25th 2019
Praise In The Park Ocean Grove NJ August 2019
Praise In The Park Indiana July 6th 2019
Praise In The Park Tennessee 2019 TBA
Praise In The Park Illinois 2019 TBA
Praise In The Park Iowa 2019 June 15th 2019