WWW.HEALINGROOMSMINISTRIES.COM & WWW.ENCOURAGEPOTUS.COM & WWW.ISRAELPRAYERNETWORK.COM
Dear Ones,
In these days that we are living in, we need to know the victory that the Lord has for us His people. The enemy desires to instill fear into our hearts so that we would be unable to step out into all of the wonderful blessings that the Lord has for us. Our God desires to infuse 'FAITH' into our hearts that we might walk in His victory and in His power.
Our God is releasing 'New Wells of Hope' to His people. The 'Greater One' lives within you!! All things are possible for our God!! We have enclosed a word of encouragement for you. We pray that this word will richly bless you !!
HEALING ROOMS - ARE NOW LOCATED IN 80 NATIONS
There are now over 3,000 Healing Rooms that the Lord has raised up all over the world. Healing Rooms are now located in 80 nations. There are now over 25,000 'Healing Rooms Ministry Team Members' praying for the sick worldwide. This means that nearly 1.2 million people are receiving prayer ministry every year through the Healing Rooms.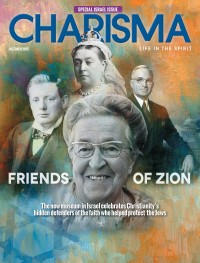 Two Charisma Articles on Healing Rooms in Israel:
Miracles, Signs and Wonders: Redigging Healing Wells in Israel ...
http://www.charismanews.com/world/46613-healing-rooms-movement-spreading-rapidly-in-Israel
SOW A SEED OF BLESSING IN ISRAEL!!
We will be going back to Israel to raise up other Healing Rooms. Your seed planted in faith will enable us to accomplish this. You may sow a seed of blessing to the Healing Rooms Ministries with your credit card by using our secure Pay Pal site:



https://www.paypal.com/cgi-bin/webscr?cmd=_s-xclick&hosted_button_id=3J9YH9RS88A9J

* PROPHETIC WORD - Dutch Sheets: "The foundation has now been laid and you watch and see. I decree to you that in the Healing Rooms of America incredible, supernatural, dramatic, extraordinary signs and wonders are going to take place...."
You may contact us at:
PO Box 4681, Dowling Park, FL 32064
Phone # (954) 75 JESUS (755-3787)
Email: healing@healingroomsministries.com

Please know that we are here for you, it is our joy to serve you in prayer!!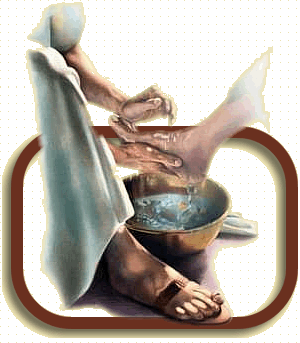 Abundant blessings,
Rich & Dottie Kane,
Israel National Advisors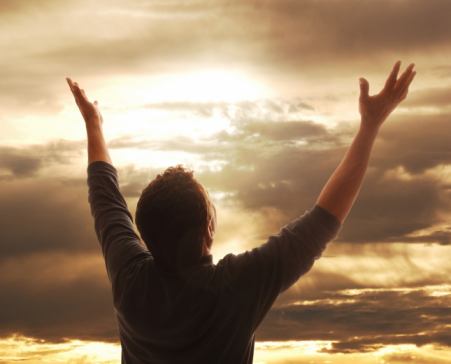 DYING MAN FINDS LIFE IN A DYING CHURCH
At various times in our lives many of us find ourselves searching.
That time came three years ago for Greg Thomas. "When I found out that I had cancer, they told my family to go ahead and start planning my funeral."
Diagnosed with stage 4 head and neck cancer at the age of 57, then let go from his propane delivery job, Thomas began passing the hours on long walks from his home alone with his dog and his thoughts.
"It's a nightmare you can't wake up out of," he recalls.
Then the daily walks down a gravel road led him to the wood-framed country church that would change his life.
Though Thomas would have loved to go inside, the doors on the old Catholic church were locked tight.
Thomas wanted desperately to go inside. "I tried it more than once," he says. But the church was always locked.
Built in 1868 by Czech settlers who later moved to a bigger parish in Montgomery, the Budejovice Church had not been home to a congregation in more than a century.
The foundation was crumbling, the paint peeling, but it was there on the church steps, a man crumbling himself came to pray.
Then one day the stranger on the steps walked next door.
"He went to the neighbor and said he wanted to paint the church, and who does he talk to, so the neighbor sent him to talk to me," is the way Don Rynda recollects his first meeting with Thomas.
As treasurer of the foundation that keeps up the church cemetery, Rynda could barely believe it.
Before Thomas climbed a ladder and went to work, Rynda had feared the church's days might be numbered. "It was a godsend, yes," says Rynda.
One hundred and forty years worth of paint - 15 layers thick in places - came peeling off as Thomas worked through the lingering effects of radiation and chemotherapy that robbed him of his energy, his saliva glands and his teeth.
"I've been on a feeding tube now for three years," says Thomas, lifting his shirt, "and this is how I feed myself."
Before Thomas started painting, he asked for a key to the locked church. That too is how Thomas now feeds himself - spiritually.
"That was the first thing I wanted to try when I walked in here is to see if the bell still worked," he says, reaching for the rope. "It still does."
Inside, Thomas found intact an 1860s interior, complete with wooden pews and Christian statuary - a dust covered museum in need of his care.
"We desperately need a roof," says Thomas, pointing out rotted wood in both the ceiling and floor.
He looks past both, for a minute and imagines the possibilities. "It's going to be beautiful."
A transplant to the area, Thomas has no family ties to the church but to those who do, he's been a blessing - heaven sent.
"One of the beads on my rosary is reserved for him," smiles Blanche Zellmer, who has lived near the church for more than 90 years.
For those like Blanche Zellmer, who believe in the power of prayer, this next part will come as no shock: the old church is newly clothed in white and Greg's cancer is now in remission.
Rynda believes something larger than the church itself is at work. "You can't help but not think otherwise."
Tears come as Thomas pauses to consider what has transpired since his diagnosis. "It's what he's done for me," he says as he glance's toward a statue of Jesus, "and this is my way of saying thank you."
Once the exterior painting is finished, Thomas has plans for the leaky roof, and then the church's interior.
He can pray inside now whenever he wants but there's something about the concrete pew in front of the church doors.
"There's been a lot of tears shed on these steps and they've been tears of joy, tears of pain, but tears of blessings too," says Thomas, as he wipes away new tears.
Greg Thomas is restoring the old church, that's true. But it's hard to discern who's saving who.
THE GREATEST EVENT IN ALL OF HISTORY
The birth of the Savior, is the greatest event in all of history, occurred in the most humble of circumstances. Jesus is the King of Kings and the Lord of Lords, but He was neither born nor did He live like a king in this life. He came not to be served, but to serve by giving His life up for us. He willingly gave Himself that we might experience a life that is filled with His joy and His peace.
If you do not know Jesus as your personal Lord and Savior, or perhaps at one time you had known Him. but your heart has drifted away from Him. The cares of this world have robbed you of having an intimate relationship with the King of Glory.
Jesus is once again extending an invitation to you. You can invite Jesus to be your Lord and your Savior by praying this prayer: "Dear God I desire to know you and to have an intimate relationship with you. I believe that you Lord Jesus died in my place for my sins. I now invite you Jesus to come into my life as my Lord and my Savior. Thank you, Lord Jesus for making me Your child. In Jesus Name I pray – amen and amen!!"
If you have prayed this prayer, the following took place:
Your sins were forgiven Colossians 1:14

You became a child of God John 1:12

You now possess everlasting life 1 John 5:12-13.
We pray for the Lord's abundant blessings will be upon you during this Christmas season!!

With our love & blessings,

Rich & Dottie Kane,

Israel National Advisors

%%detect_html%%