End of the Year Report!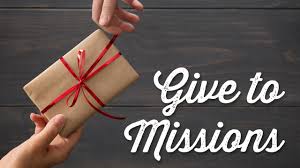 "Taste and see that the LORD is good; blessed is the one who takes refuge in him. Psalm 34:8
We had a wonderful and fruitful ministry year, beyond all expectations! Thank-you for your contributions and partnership with us. We close out 2019 well. We, the board and the staff of Into Thy Word Ministries, give our gratitude and indebtedness to our Lord and Savior Jesus Christ for the incredible work He has enabled us to.
By Christ's grace, we are called and empowered… By your partnership, the ministry is growing. By the means of 'traditional missions,' serving this way since 1978:

• We equipped, beyond our count, Bible students and pastors with our resources.
• We are training over 20,000 pastors in over 80 countries and enabled us to help them to plant hundreds of churches.
• We held over four pastor's conferences in crucial areas in the world, like S/C Asia. And we have more in development for 2020!
• We held two pastor's conferences with over 1,500 pastors in attendance with the needed, impacting information for with our ministry partners.
Latest Bible Articles