WWW.HEALINGROOMSMINISTRIES.COM & WWW.ENCOURAGEPOTUS.COM & WWW.ISRAELPRAYERNETWORK.COM
Dear Ones,
In these days that we are living in, we need to know the victory that the Lord has for us His people. The enemy desires to instill fear into our hearts so that we would be unable to step out into all of the wonderful blessings that the Lord has for us. Our God desires to infuse 'FAITH' into our hearts that we might walk in His victory and in His power.
Our God is releasing 'New Wells of Hope' to His people. The 'Greater One' lives within you!! All things are possible for our God!! We have enclosed a word of encouragement for you. We pray that this word will richly bless you !!
HEALING ROOMS - ARE NOW LOCATED IN 80 NATIONS
There are now over 3,000 Healing Rooms that the Lord has raised up all over the world. Healing Rooms are now located in 80 nations. There are now over 25,000 'Healing Rooms Ministry Team Members' praying for the sick worldwide. This means that nearly 1.2 million people are receiving prayer ministry every year through the Healing Rooms.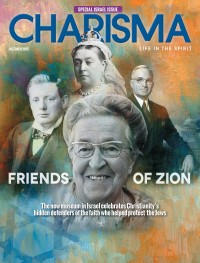 Two Charisma Articles on Healing Rooms in Israel:
Miracles, Signs and Wonders: Redigging Healing Wells in Israel ...
http://www.charismanews.com/world/46613-healing-rooms-movement-spreading-rapidly-in-Israel
SOW A SEED OF BLESSING IN ISRAEL!!
We will be going back to Israel to raise up other Healing Rooms. Your seed planted in faith will enable us to accomplish this. You may sow a seed of blessing to the Healing Rooms Ministries with your credit card by using our secure Pay Pal site:



https://www.paypal.com/cgi-bin/webscr?cmd=_s-xclick&hosted_button_id=3J9YH9RS88A9J

* PROPHETIC WORD - Dutch Sheets: "The foundation has now been laid and you watch and see. I decree to you that in the Healing Rooms of America incredible, supernatural, dramatic, extraordinary signs and wonders are going to take place...."
You may contact us at:
PO Box 4681, Dowling Park, FL 32064
Phone # (954) 75 JESUS (755-3787)
Email: healing@healingroomsministries.com

Please know that we are here for you, it is our joy to serve you in prayer!!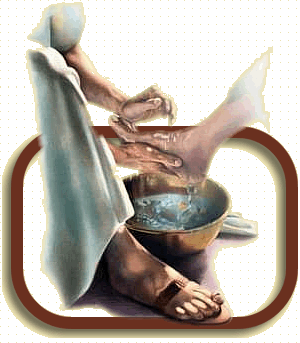 Abundant blessings,
Rich & Dottie Kane,
Israel National Advisors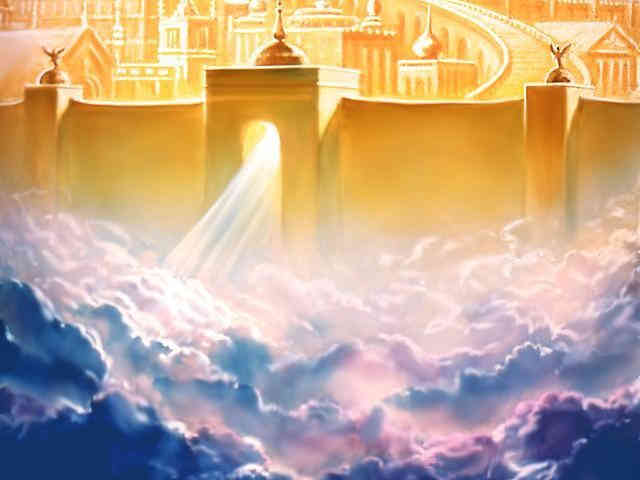 EXPERIENCE AN ABUNDANT LIFE
At one time or another in our lives we wish that we could start over. We would like to wipe out all the wrong things we've done and said, and begin again. But unfortunately, we can't erase the past. However, God has a wonderful solution for a new life, no matter what our past has been.
The central theme of the New Testament in the Bible is God's love for you as an individual. This love was revealed through Jesus Christ's coming into the world, living among people like you and me, and His dying on the cross then rising from the dead.
Through Christ's death God offers you forgiveness for your sins, and through His resurrection the promise of everlasting life. Christ died and rose again for the whole world, but the only way for you to establish a personal relationship with Him is to accept God's offer of forgiveness and everlasting life.
God can give you a new start! The following Bible verses show you how. Read each verse and believe what it says, for it is
the 'Word of God'.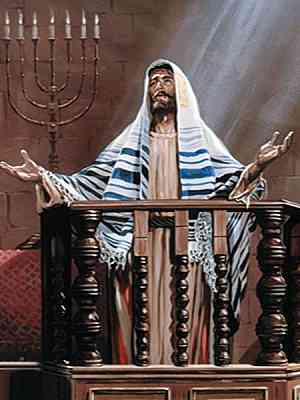 God's Love Is Revealed

"God so loved the world that He gave His only begotten Son, that whoever believes in Him should not perish but have everlasting life." John 3:16

God Offers You An Abundant Life

God loves you and all of mankind. He wants to bless your life and make it full and complete. He offers you not only an abundant life here and now, but a life which is eternal, like His very own life.

Mankind Is Sinful

"All have sinned and fall short of the glory of God." Romans 3:23

The saying, "We are just human; nobody is perfect" is biblically sound. When we acknowledge this truth, we can see our separation from God, for He is a Holy God.

Sin Has A Penalty

"The wages of sin is death, but the gift of God is eternal life in Christ Jesus our Lord." Romans 6:23

To continue in sin will result in spiritual death, which is separation from God forever. The alternative is to personally receive God's free gift, which is pardon for sin and the provision of life everlasting.

Christ Paid The Penalty

"God demonstrates His own love toward us, in that while we were sinners, Christ died for us." Romans 5:8

You may think you must lead a "good" life and do charitable acts before God will love you. This is not so. God loves you even in your sin. He sent Christ to die in your place and to pay the penalty for your sin so that you can be reconciled to Him.

Salvation Is A Free Gift

"For by grace you have been saved through faith, and that not of yourselves; it is the gift of God, not of works, lest anyone should boast." Ephesians 2: 8-9

You may think that you are a Christian because you are a faithful member of a church or have always tried to be a good person. But you could never do enough to deserve God's gift. Grace means undeserved favor. God graciously offers you what you could never do for yourself. His gift is free - you do not, and cannot, work for a gift. All you need to do is receive it. Believe with all your heart that Jesus died for you to provide deliverance from your sins.

We Must Receive Christ

"As many as received Him (Jesus Christ), to them He gave the right to become children of God, even to those who believe in His Name."

John 1:12

When you receive Jesus - when you accept what He has done for you - you become a child of God. Picture Jesus standing at the door of your life. He is waiting to be received into your life.

Receive Jesus Now

Would you like to invite the Lord Jesus to be the Lord and the Savior of your life? You can invite Jesus into your life right now by praying this prayer:

"Dear Lord, I know that I am a sinner and that I need your forgiveness. I believe that you Lord Jesus died in my place to pay the penalty for my sin and that You rose again from the dead. I now invite you Lord Jesus to come into my life as my Lord and my Savior. Thank you for making me your child. Help me to learn to please You in every part of my life. In Jesus Name I ask this, Amen."

Please let us know if you prayed this prayer: healing@healingroomsministries.com

We would like to rejoice with you!!


Abundant blessings,

Rich & Dottie

%%detect_html%%