DEAR HEAVENLY DUCKIES - -WILL YOU TO PRAY- BECAUSE OF THE CHANGES WE FEEL WE ARE TO MAKE - exciting - we may move location -wIth my daughter, Faith, and her family - and maybe even Lisa and Clay too.
Faith wants to have a Christian B & B maybe in the mountains - and I want a place people can come and get ministry, and hang out, and really learn about the spiritual realm and get delivered.. Learn about Angels and demonic strategies, and get really free .
I don't want large meetings- Lots of people come to see me in Macon - but it's usally a restaurant - which is nice to have lunch - but a nice cosy room would be great - Pretty and relaxing and how about a waterfall?. Pray for us as we are looking and I hope you will invest in our vision.
I know a lot of things that most - even a lot of ministries don't know. Most Christians have never been in a place where the Holy Spirit has really taken over ( all by himself). Even in the Spirit filled crowds there is so much religion. I'm tired of reading "prophesies" that people on FOX have been saying all week,
I NEED YOUR HELP RIGHT NOW . someone gave me money to send to a missionary in London - I sent it on to the person, but it got hi-jacked somewhere --so I had to send it again through my card. I am fighting with Paypal to get it back. .$1500
I need some dollars to take time to look around at where we want to be - we are going to North Georgia moutains this weekend - pray for our place to show up ( somewhere) and the money to go with it - PLEASE INVEST - I need people to invest in me and David, and what we have =There are still so many good ministries out there who still 'don't have a real revelation of the New Covenant.
People live their lives jumping from the Old Testament to the New and back again.
Jesus said, "The truth will set you free," but you have to KNOW the truth to be able to live in it. I Wish I could have you all in my living room..
The church is beginning to look soo different ...all kinds of mindsets are lifting - have you noticed? Are you wondering what's coming for you now ..?
SO PLEASE ASK FATHER GOD - HOW BEST TO SUPPORT US ,WE ARE BLESSED - YOU ARE BLESSED.. -PLEASE JUMP ON THE GLORY TRAIN AND GIVE AT THIS TIME --We appreciate you ....so much www.kathiewaltersministry.com
www.kathiewaltersministries.com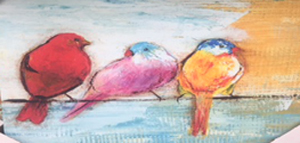 ..

i

%%detect_both%%

Thank you for all your support and prayers: Paypal kathiewalters@mindspring.com and thank you so much!