WWW.HEALINGROOMSMINISTRIES.COM & WWW.ENCOURAGEPOTUS.COM
Dear Ones,
In these days that we are living in, we need to know the victory that the Lord has for us His people. The enemy desires to instill fear into our hearts so that we would be unable to step out into all of the wonderful blessings that the Lord has for us. Our God desires to infuse 'FAITH' into our hearts that we might walk in His victory and in His power.
Our God is releasing 'New Wells of Hope' to His people. The 'Greater One' lives within you!! All things are possible for our God!! We have enclosed a word of encouragement for you today. We pray that this word will richly bless you!!
HEALING ROOMS - ARE NOW LOCATED IN 80 NATIONS
There are now over 3,000 Healing Rooms that the Lord has raised up all over the world. Healing Rooms are now located in 80 nations. There are now over 25,000 'Healing Rooms Ministry Team Members' praying for the sick worldwide. This means that nearly 1.2 million people are receiving prayer ministry every year through the Healing Rooms.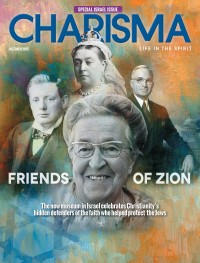 Two Charisma Articles on Healing Rooms in Israel:
Miracles, Signs and Wonders: Redigging Healing Wells in Israel ...
http://www.charismanews.com/world/46613-healing-rooms-movement-spreading-rapidly-in-Israel
SOW A SEED OF BLESSING IN ISRAEL!!
We will be going back to Israel to raise up other Healing Rooms. Your seed planted in faith will enable us to accomplish this. You may sow a seed of blessing to the Healing Rooms Ministries with your credit card by using our secure Pay Pal site:



https://www.paypal.com/cgi-bin/webscr?cmd=_s-xclick&hosted_button_id=3J9YH9RS88A9J

* PROPHETIC WORD - Dutch Sheets: "The foundation has now been laid and you watch and see. I decree to you that in the Healing Rooms of America incredible, supernatural, dramatic, extraordinary signs and wonders are going to take place...."
You may contact us at:
PO Box 4681, Dowling Park, FL 32064
Phone # (954) 75 JESUS (755-3787)
Email: healing@healingroomsministries.com

Please know that we are here for you, it is our joy to serve you in prayer!!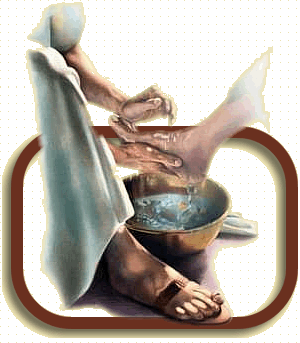 Abundant blessings,
Rich & Dottie Kane,
Israel National Advisors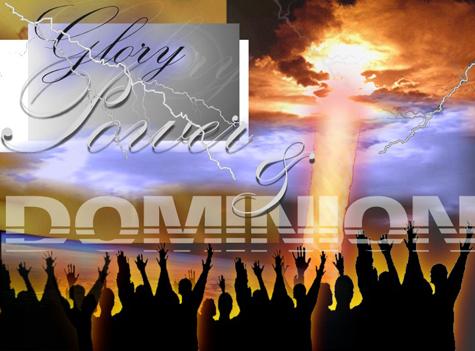 MIRACLES, HEALINGS, SIGNS & WONDERS!
WITH OUR GOD ALL THINGS ARE POSSIBLE!!

Thousands of people have received their miracle healing through the 'Power of Prayer' !!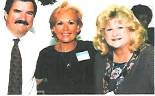 Rich & Dottie Kane & Dr. Lise Lambert
Sid Roth's 'It's Supernatural TV program' on Dottie's healing of kidney cancer
& Dr. Lise Lamberts miracle healing: https://www.youtube.com/watch?v=jcAvGiMC-R0

​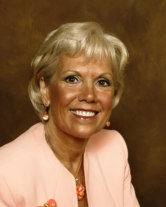 Physician is healed: Dr. Lise Lambert, who has a Family Practice in Ft Lauderdale, FL, came to the Healing Rooms with severe pain in her cervical area as well as radiating down into her right arm. She shared with us that she was facing surgery. This had been confirmed through an MRI that she had had done that morning. The nerve root between the 5th and 6th vertebra was crushed. She was told that this would require emergency decompression surgery.
Upon receiving prayer at the Healing Rooms she experienced an intense heat come upon her neck and arm area Her arm was instantly healed, and the pain in her neck area went away completely within two days. We saw Dr. Lambert two weeks later, she shared with us that God had revealed to her, that yes, she was a Physician, but that He was the 'Great Physician'.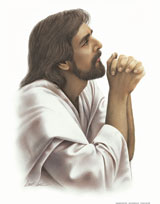 THE GREATEST HEALING OF ALL: The Greatest Healing of All is the 'Healing of Your Heart'. Perhaps you are reading this and you have never given your heart to Jesus. Or perhaps you had at one time known Him but you have drifted away from the Lord. You can begin a new life today by praying this prayer. The scripture says, "Whoever calls upon the name of the Lord will be saved". If you would like to know Jesus or you would like to recommit your life to Him, and receive the free gift of salvation through Jesus.

Please pray this prayer: "Lord Jesus, I repent of my sins. Come into my heart Lord Jesus. Wash me clean. I make you my Lord and my Savior, Amen." We believe that if you prayed that simple prayer you have been born again. You are starting with a clean slate, you have entered into a personal relationship with Jesus Christ. Keep God first place in your life. Learn to pray, prayer is simply talking to God like you would talk to a friend. Mark today's date, write it down in your Bible, this is the day of new beginnings in your life! The best is yet to come!!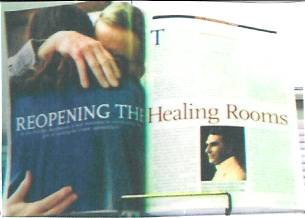 You are invited to watch the YouTube video: Healing School with Pastor Gerard Khourie & Karen Hubbard. Karen was a 'Ministry Team Leader' when we had our Healing Rooms in Coral Springs, FL. You will sense the anointing of the Holy Spirit as you watch this video: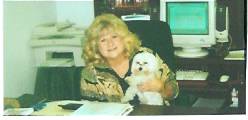 SUPERNATURAL HEALING OF CANCER

My husband Rich and I moved to Kansas City in June of 1991 to attend Mike Bickle's Bible School & Church Fellowship. While working as a nurse for 12 Physicians who all knew the Lord Jesus, I was diagnosed with kidney cancer I had two ultrasounds done, an IVP (they inject dye and take x-rays of your urinary system), and the last test they did was a cat scan. On all four of these tests, I was found to have a large cancerous tumor on my left kidney.

Dr. Mark Kahler, who was the head Physician where I worked, sent me to see Dr. Halvorson, an Urologist. I met with him on Sept. 3rd, 1991, upon reviewing all of my tests results he shared with me that I had transitional cell carcinoma (a type of cancer) of my left kidney. He stated that it looked like it had already broken through the wall of the kidney and had begun to spread. He shared with me that I would need to have an operation as soon as possible.

As he shared all of this with me, I sat in his office, with the peace of God enveloping me. I said to him: "Dr. Halverson, I have no fear in what you are telling me, for I am a Christian and my life is in the hands of a Loving Father." He then shared with me that he too was a Christian. He then called Olathe Hospital, and scheduled me to have my kidney, ureter and a portion of my bladder removed 3 days later, on Friday, Sept. 6th, 1991.

Now during all of this I had received prayer ministry from Mike Bickle, Jim Goll, Wes Adams, Bob Jones, David Ravenhill and Bill Greenman. They ministered to me in the Might and Power of the Holy Spirit, as the Lord led them in praying for complete and total healing of this kidney cancer.

On Wednesday, Sept. 4th, our Pastor Wes Adams came up to us after the prayer meeting that was held at the Olathe Church. Wes began to declare over me healing and to speak life and health to my kidney. He shared with me that he sensed that the Lord was indeed working a miracle in me and that I might want to consider delaying the surgery to see what the Lord was doing. Wes is now Vice President of the 'Healing Rooms Ministries of South Florida'. Wes is co-author of the 'Life In The Spirit Study Bible' published by Zondervan.

That same day on Wednesday, Sept. 4th, while I was worshipping the Lord and reading scriptures that pertained to healing, the Lord spoke to my own heart and said to me: "Am I not the Healer, and can I not heal you?" I replied to the Lord: "Yes Lord, You are the Healer, and yes You can heal me." As I spoke those words to the Lord, He gave me His faith to believe. I knew that I knew, that I knew that I was healed. The Lord had given to me His faith to be healed of this cancer.

I then called the Urologist - Dr. Halvorson, and I shared with him that the Lord Jesus had completely healed me and that I wanted to cancel the operation that was scheduled for that Friday. Dr. Halvorson shared with me that he would cancel the surgery, but that he wanted me to go into the hospital on Tuesday, Sept. 10th, and allow him to go into the kidney with a scope to view the interior of my kidney. This was not an operation, it was a procedure to view the interior of my kidney to see if there was any cancer that was still present.

I went into the hospital that Tuesday. Before they put me under the anesthesia, I said: "Dr. Halvorson, today you are going to see a miracle. You're going to go into that kidney, and not find any cancer or tumor, nothing at all, just a normal healthy kidney.

The next thing I remember is waking up in the recovery room. My husband Rich came in about one hour later. I looked up at him, and he said: "You don't know yet?" I said no. He said: "Honey, the Dr. went into your kidney, and there was nothing there. No tumor, no cancer, nothing, just a normal healthy kidney." My husband and I rejoiced in the miracle that the Lord Jesus had done in my body. Hallelujah!! He is King of Kings, and Lord of Lord's, there is nothing to difficult for our God to accomplish. What He has done for me, He will do for you. Believe Him for you miracle!!

Dr. Halvorson called me at home that evening to see how I was doing. I shared with him that I was doing well. I asked him if he had ever seen a miracle before. He replied that yes he had seen miracles before, but nothing in the magnitude of my healing of kidney cancer. Hallelujah, all things are possible with the Lord Jesus.

I asked Dr. Halvorson to write a letter to Dr. Wes Adams, who was our Pastor and Bible School Teacher as that time. Dr. Halvorson writes in part: "I have indeed seen many unexplained beneficial occurrences in medicine in my twenty five year experience, however I would conclude that this truly is a miraculous cure and could only be brought about by the Lord's healing power."

That Sunday, Mike Bickle asked me to share my testimony of being healed of the kidney cancer. There were several thousand people who were present. As I shared my miracle testimony I had oil coming out of the palms of both of my hands. When Mike asked my husband Rich and I to pray with all those who were in need of healing, I did not need to use a bottle of oil for I had 'Holy Spirit oil'. Hallelujah - with our God all things are possible. There is nothing to difficult for our God - for He is King of Kings and He is Lord of Lords!!

As a result of my healing of this kidney cancer, we have seen hundreds of people who have come to the Healing Rooms whom the Lord has healed of cancer. Freely we have received, and freely we give. Jim Goll shared with me in a prophetic word, that what I had won a victory in, I had the authority to give away to others. We desire to pray and to stand with you in your time of need. Please know that we are here for you!! Healing@HealingRoomsMinistries.com

%%detect_both%%