WWW.HEALINGROOMSMINISTRIES.COM & WWW.ENCOURAGEPOTUS.COM
Dear Ones,
In these days that we are living in, we need to know the victory that the Lord has for us His people. The enemy desires to instill fear into our hearts so that we would be unable to step out into all of the wonderful blessings that the Lord has for us. Our God desires to infuse 'FAITH' into our hearts that we might walk in His victory and in His power.
Our God is releasing 'New Wells of Hope' to His people. The 'Greater One' lives within you!! All things are possible for our God!! We have enclosed a word of encouragement for you today. We pray that this word will richly bless you!!
HEALING ROOMS - ARE NOW LOCATED IN 80 NATIONS
There are now over 3,000 Healing Rooms that the Lord has raised up all over the world. Healing Rooms are now located in 80 nations. There are now over 25,000 'Healing Rooms Ministry Team Members' praying for the sick worldwide. This means that nearly 1.2 million people are receiving prayer ministry every year through the Healing Rooms.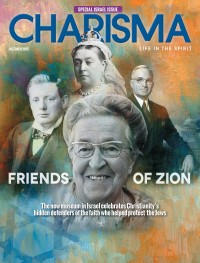 Two Charisma Articles on Healing Rooms in Israel:
Miracles, Signs and Wonders: Redigging Healing Wells in Israel ...
http://www.charismanews.com/world/46613-healing-rooms-movement-spreading-rapidly-in-Israel
SOW A SEED OF BLESSING IN ISRAEL!!
We will be going back to Israel to raise up other Healing Rooms. Your seed planted in faith will enable us to accomplish this. You may sow a seed of blessing to the Healing Rooms Ministries with your credit card by using our secure Pay Pal site:



https://www.paypal.com/cgi-bin/webscr?cmd=_s-xclick&hosted_button_id=3J9YH9RS88A9J

* PROPHETIC WORD - Dutch Sheets: "The foundation has now been laid and you watch and see. I decree to you that in the Healing Rooms of America incredible, supernatural, dramatic, extraordinary signs and wonders are going to take place...."
You may contact us at:
PO Box 4681, Dowling Park, FL 32064
Phone # (954) 75 JESUS (755-3787)
Email: healing@healingroomsministries.com

Please know that we are here for you, it is our joy to serve you in prayer!!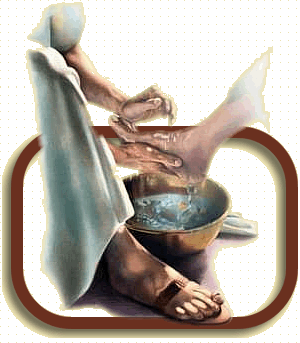 Abundant blessings,
Rich & Dottie Kane,
Israel National Advisors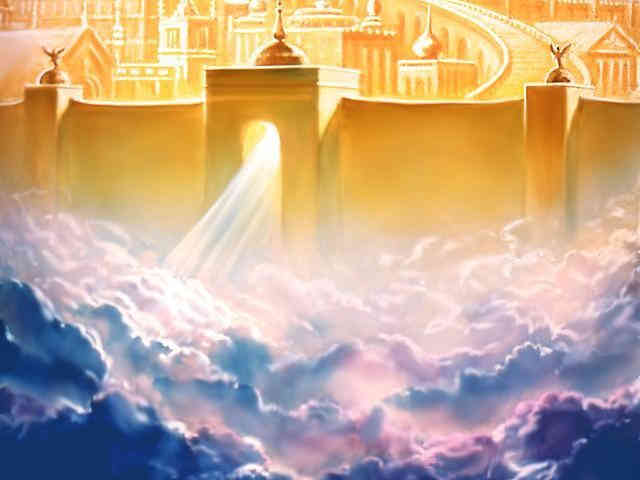 Prophecy: 7 Prophetic Words for November and Beyond
Saints of God, I want to prophesy to you right now.
This is what the Lord has spoken to me for you today—and for the rest of this month of Nov. 2020 and going into the new year:
You are about to be marked by God. You are in a season and time you have never been in before. A divine impartation is coming into your life right now: into your personal situations, into your ministry, into your family and into your purpose—an impartation that will yield fruit. I heard the Lord say to watch for an impartation that will yield fruit for generations to come.

You are about to release a new sound. A specific sound is about to come out of you—a sound that is actually going to be a roar. And when you roar, it will alert the gates of hell that you are coming.

You are about to take territory in the spiritual realm you thought was only for "the spiritually elite" to take. The Spirit of God says, "I have reserved this special, supernatural impartation for you because you have come in faith, and I am a rewarder of those who diligently seek Me. I am the rewarder of those who go after Me. Open up your heart and mind and spirit to receive a power that I have reserved for My special servants for this special hour."

God says, "You're going to be a testimony this year." I heard the Lord say, "Get ready, because you're going to be a testimony." You're going to have a testimony specifically about what God has done and is doing this year—and, more importantly, about what He is going to do.

God is calling out prophets publicly to begin rooting out, pulling down, building and planting. Jeremiah 1:4-5 says, "Now the word of the Lord came to me, saying, 'Before I formed you in the womb I knew you; and before you were born I sanctified you; and I ordained you a prophet to the nations.'"
I believe God is setting apart a remnant at this point, time, season and hour. He is setting aside prophets, and He is appointing you to stand up against nations and kingdoms. The Lord is calling some of you to root out, tear down, destroy and overthrow evil, but He is setting others of you apart to build up and to plant.
As it says in Jeremiah 1:7-10:
"But the Lord said to me, "Do not say, 'I am a youth.' For you shall go everywhere that I send you, and whatever I command you, you shall speak. Do not be afraid of their faces. For I am with you to deliver you," says the Lord. Then the Lord put forth His hand and touched my mouth. And the Lord said to me, "Now, I have put My words in your mouth. See, I have this day set you over the nations and over the kingdoms, to root out and to pull down, to destroy and to throw down, to build and to plant."
This is the decade of the mouth. And this Hebrew year, 5781, God is watching what you are saying.
The Lord says, "I am watching. I am watching. And I will certainly perform My Word." God says, "I'm ready. I'm ready to perform My words. I am ready to pour out My Spirit upon all flesh. Your sons and daughters are going to prophesy. Your old men are going to dream dreams. I am ready to pour out My Spirit. I am ready to pour out My anointing. I am ready to restore to you the years the cankerworm has eaten. Why? Because I appointed you even while you were in your mother's womb; I appointed you a prophet to the nations. I am ready to perform My Word."
The Lord is touching your mouth. Right now, God is touching your mouth. Before the next few days are out, you are going to have a word from the Lord. You will have a word in your mouth about everything that you've been believing for; about everything you've been asking for. God says, "I'm going to set My Word in your mouth, and you're going to speak it."

You must speak your word from the Lord loudly in this hour. When God gives you your word, you have to speak it out. You're either in this thing to win it, or you're in this thing to sit on the sideline and say, "What's God going to do?" No; don't be like one of those people. You get God's Word in your mouth and speak it out. You get into it. You say:
"Let's go forth. Let's just go in faith. Let's go out, even if like Abraham we don't know where we're going. We're just marching; we're marching toward Zion—and whatever comes against us may come at us on one side, and ten thousand may come at us on the other side; but it will not come near us; it will not stop us; we will not quit! Hallelujah!"

God is watching what you say. If you're not saying it, you won't see it. And if you're not seeing it, it's because you're not saying what God is saying.

God is going to watch what you say in the next 12 months.

He's watching your mouth. He's watching to see what you will say, what you will confess. And if you will align yourself with His Word, then the Lord says, "I will certainly carry out all My plans, for I am with you!"

God says, "Do not be afraid of their faces. Why? Because I am with you. Come on; do not be afraid of what you're looking at, because I am with you. Do not be afraid of what you might be facing—because I am with you. Do not be afraid of what they may say to you—because I am with you. Do not be afraid of what they may say you've got to do. No matter what, you stand flat-footed and say, 'I believe the word of the Lord. I believe God's Word is my final authority. Men are not my final authority; government is not my final authority. I believe the Word of the Lord!'"

Judy Jacobs is internationally known for her declarative worship and powerful message of the gospel. She has ministered personally in over 50 countries, and has also ministered through several TV networks such as TBN, TBN Salsa, Inspiration Network, Daystar and through guest appearances with Sid Roth, Marcus and Joni Lamb, Dr. Jason Renville and many others. She has also been honored to minister and be involved with T.D. Jakes and The Potters House, Mega Fest, Benny Hinn Crusades, Dominion Camp meetings with Rod Parsley and Morris Cerullo Crusades. Pastor Judy serves as the co-pastor of Dwelling Place Church International. She is also the director of the International Institute of Mentoring and has published five books and eight solo albums. Sign up for her "How to Receive Miracles from God" email mini-course free of charge at her website, JudyJacobs.com. {eoa}

%%detect_both%%