THIS IS A GREAT WORD, AND ALSO SOME WONDERFUL MIRACLE STORIES - I PROMISE YOU WILL BE BLESSED
LOVE ALL THE DUCKIES -
I had an interesting vision a couple of weeks ago -In the vision. I was inside Rodney Howard Browne's church in Tampa, and I saw the platform, and musical instruments. Pastor Rodney was preaching.
All the way around the platform was a river - and the river was full of DUCKS. You know I have my own duckies - but there are lots of ducks in Rodney's river too. For anyone who may not know, I call people "duckies" because:
1) In England "duckie" is a friendly term, like "honey" or "pal."
2) If you take a little duck and put him in a chicken run. sooner or later he will find the water, because he has an in-built water finder. He was created for the water= quack
Enjoy the video

https://youtu.be/F15K-fJT60A
Thank you for being part of our glory, gravy train. We are grateful for your help and prayers -
You can join our glory, gravy train on my website; www.kathiewaltersministry.com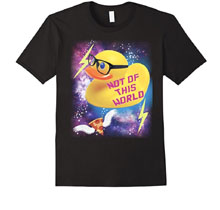 %%detect_both%%

Thank you for all your support and prayers: Paypal kathiewalters@mindspring.com and thank you so much!