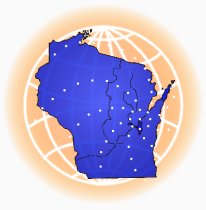 Prayer Support Requested for Sheboygan Area
Hello Wisconsin intercessors,
Intercessors in the Sheboygan area are requesting that we all stand with them in prayer about an issue that greatly concerns them for their region.
A Muslim doctor is preparing to build an Islamic center on a piece of land in Oostburg (about 12 miles outside of Sheboygan). There will be a meeting in May of the local government over permits. In the natural, there does not seem to be much that stands in the way of the Islamic center plans going through.
However, one of the words that has come forth as the Sheboygan intercessors have sought the Lord is, "The plans of the enemy will come to naught." Please agree with them that the Islamic Center will not be built, and that instead, the land will be used for the glory of God.
It would not be God's will for the establishment of a beachhead of a false religion in the Sheboygan region. However, there is confusion among some in the Christian community, who are saying that it is important to "just love them" and let them build. We do love Muslims as we would any lost people who need Jesus, and we can pray for their salvation, but at the same time, we would not "just love" people who wanted to set up an abortion clinic or a porn shop in our neighborhoods, and we would not speak blessing over such things in prayer. Neither should we be complacent about the establishment of a worship center for a false god.
Please pray that the Islamic agenda in Sheboygan would be exposed, that the people of the Sheboygan area would understand that this is a false religion, and that the Islamic center would not be built. Pray that confusion would be nullified, and that the Spirit of Truth would be released in that region.
If any of you receive any revelation from the Lord as you pray into this, please contact me at intercessors@salt-international.com and I will pass your insights on to the Sheboygan intercessors.
Thanks so much for rising to the task and supporting your fellow intercessors!
Many blessings,
Lee Ann
SALT International
Out of the Fire (intercessor blog)