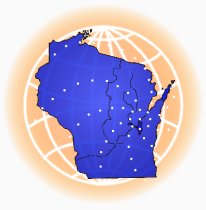 Flowing in the Prophetic CD Set Now Available
If you were not able to attend the Flowing in the Prophetic Seminar we held in January, we now have it available on CD. Cost for the 6-CD set and accompanying books is $60.00, which includes free Media Mail shipping within the U.S. If you would like just the CD set, without the books, that is available for $35.00.
This teaching series by apostolic teacher Steve Driessen will help you understand the prophetic gifts, how to increase your prophetic anointing, and how to use your gifts to impact our world. Unlocking the interpretation of dreams is an important part of the teaching.
Topics:
1.) The Ministry of Jesus in the Church
2.) The Prophetic Intercessor: Having a Hearing Ear and a Seeing Eye
3.) Anointed to Serve
4.) An Open Heaven
5.) Visions and Dreams: The Language of the Holy Spirit
6.) How to Interpret Dreams
For more info and to order, please see the SALT International website.
You may also order by sending a $60.00 check or money order, designated "Flowing in the Prophetic" to:
SALT International
P. O. Box 1271
Appleton, WI 54912
This Flowing in the Prophetic seminar was the first level, with two more to come. Level 2: Prophetic Alignment will be taking place Saturday, May 1, 2010. Details here. Please mark your calendars and join us!