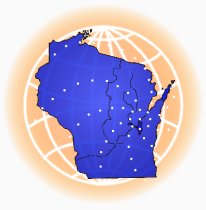 Apostolic Decree for 2010
Subscribe to Wis. Intercessors Arise!
Good morning intercessors!
We still have room for a few more of you at the Flowing in the Prophetic seminar this coming Saturday, January 16, 2010, but you must let us know you are coming no later than Wednesday, 1-13-10, as we must make sure we have enough books and food for lunch. Payment can be made online through PayPal. Follow the link above for all details.
We also have some wonderful resources available for you. Please check out the SALT International Store.
For those of you who also receive our other SALT newsletter, the following decree will be appearing exactly the same there. We don't often duplicate between the two, but felt that this decree was so important that we wanted to get it out to both our mailing lists.
---
The following apostolic decree was spoken by Steve Driessen, senior pastor/apostolic leader of The River Ministries, on December 27, 2009. Although it was given in The River Ministries setting, we are releasing it to our mailing list, because for the most part it is a decree for the entire Church at large.
An apostolic decree goes beyond a prophetic word. It speaks not only what is prophetically seen for the future, but also calls into being "those things which presently are not as though they were" (Romans 4:17). At The River, we are already seeing some of the things decreed beginning to tangibly take place. For those who are willing to receive, God has great blessing available to you in this decree.
We're coming out of one decade and entering into another. This century started out with great fear -- fear over Y2K. Even the Church was in great fear, publicizing fear, even producing fear. And the Church has been affected by fear for these last ten years. Fear caused the Church to pull back, to withhold, and to be silent. That ten-year cycle of fear has come to an end, as we enter 2010.
A new decade is beginning -- a new season of faith and of favor. A new level of faith will be released. As the world continues in fear and lack, the favor of the Lord is coming upon His people. Great faith will be released upon the people of God. And they will do great exploits (Daniel 11:32), because they've been in preparation during these last ten years.
There has been a preparing in our hearts. It's like a nest that God has been preparing through this past decade, and He's about to make a deposit of new life in it. He's been watching over that nest. The prophetic words that have been spoken are the feathers that line that nest and that hold those precious nuggets of life that are about to be released.
God is releasing that new life throughout His Church, throughout the nations. The Church around the world has been in a time of holding back and of fear, but the Lord is breaking that fear off His Church today.
The Lord has been speaking to me about ten-year cycles and how important they are to our lives. The beginning of a ten-year cycle sets the course for that entire ten years.
The Church has had a notion that what takes place in the world has nothing to do with what takes place in God's Kingdom. But that is wrong. Nothing happens in this world unless it first goes through God. The Lord is speaking through the government and society around us. All creation groans for the manifestation of the sons of God (Romans 8:19-22). There is a crying in the hearts of the people. The earth cries out.
In the political realm, health has been such an important issue. The Lord wants us to have health care on our radar screen as well. He is using our present government to prepare us for the signs, wonders, miracles, and healings that He wants to break loose in this coming ten-year cycle. God wants us to understand that health and health care are a big issue. If we are willing to press in for it, if we are willing to take the risk, this next ten-year cycle is going to open up the door for greater miracles, signs, and wonders in the area of health.
The passing of Oral Roberts was a sign of the changing of the guard. The old guard is being relieved of duty, and God is putting a new guard, a new generation, in position. And as the old guard goes home to its eternal reward, there is an anointing that remains upon the earth for those who will take hold of it, for those who will run with it.
This house will be a house of prayer and it will also be a house of healing for the nations. That doesn't mean it only happens within this room. It falls as a mantle upon every one who is in this room -- not just for within this room but for many outside this room also. Healings are going to break out in the strangest places -- restoration of limbs, people getting out of wheelchairs at McDonalds, Starbucks, Wal-Mart. It's not about you starting your ministry. It's all about Jesus finishing His. He is going to fulfill and complete His work in the earth.
We must leave the junk of the last ten years behind. Because of fear, the Church did not rise up and say, "Thus saith the Lord" like it should have. The Church even tried to promote fear and prosper through it, with Y2K. The Church, up until today, is very fearful. But God is looking for a company of people who will step out of that fear and leave it behind. Leave behind the frustrations and disappointments that went with that fear.
God has prepared a people of faith who will see beyond the obvious problems. He says, "I've given you prophetic words, a prophetic mantle, a prophetic voice." The spirit of prophecy rests upon you, so that you can see beyond what everyone else sees. God wants you to see the impossible become possible. He wants you to see the miracles and healings taking place.
We're entering into a ten-year cycle of possibilities, where absolutely nothing is impossible with God. God is opening up the heavens, but He's also opening up your hearts and minds to new ideas and innovations. There are new resources coming into the earth and into the house of God -- the miraculous intervention of the divine.
The Church missed an opportunity in the late 1990's, when the fear of Y2K came into the earth. The Church was not prepared enough at the time to understand the opportunity that God was giving. It was an opportunity to rise up in faith and to speak against the fear-mongers -- the Philistine Goliaths of fear. And even now there is another giant of fear presenting itself, and it's health care. The health care issue is an opportunity for the Church to step into by faith and not be moved by the fear that moves the politicians, the health care system, and the people who vote through fear. God is saying that this is the time for the Church to step into faith and believe God for the miraculous, for the supernatural.
Fear will shut you down. It will cause you to close up, to withhold, and to draw back. But faith will allow you to step out. Faith will propel you into the next realm. Faith will propel you into the next ten years. Faith will propel you into your destiny.
There is a ten-year destiny being released upon the earth today through the Body of Christ. God has been preparing and positioning the Church throughout the last decade. He has brought people through the fires of adversity, who have come to the place of saying, "It doesn't matter what happens or what it looks or feels like. I'm going to go forward. I'm going to believe God for the supernatural. I'm going to believe God for the next level."
The Lord is saying that the time of testing is over. The time of fear is over. In this new year, 2010, there are open doors for you. I don't know how long they will be open. But right now there is not a great crowd standing in line, waiting to rush the doors when they open. The doors of heaven are beginning to open right now.
I see God releasing angels right now in the heavenly realm, and they've been given keys to unlock and open up the doors so that people can start coming into this new realm of faith. There have been forerunner people in other areas who have tapped into God's supernatural in recent years. But even in our fearful, doubtful, and cold region, God wants to break the miraculous loose. He has dispatched his angels to open the doors. But there is not a big crowd waiting to get in. God's invitation has gone out throughout the years, and there has been a lot of talk about it. The Lord has spoken into the hearts of many people, and they know something's up, but they have not aligned themselves properly to be in position to be one of the first to enter in.
For those who are waiting to enter the doors, it is almost like there is a vacuum on the interior, that is sucking the people in. You don't even have to go in on your own. It will draw you in. All you have to do is get close and it will draw you in.
The Spirit of the Lord is drawing you today. There's a pulling on your heart this morning. There has been a yearning for the supernatural, the signs, wonders, and healings. The Lord is drawing us into that place today.
On the inside of those doors is everything you have need of. The doors have been opened to you not only for yourself, but for those who are around you, for all those you come in contact with. You can have as much as you want.
We are entering the reality of faith and favor. We have an opportunity, but we also have a choice to make. You must choose this day whether to go on living life as you have, or whether to press in. God is up to something, and we must not miss whatever that is. That's a choice we have to make.
There is a "crossing over" from the decade of fear into a decade of grace. Even our President entered office during a decade of fear. He entered through a gate of fear, but that fear-gate is being closed, and a gate of God's grace and favor is being opened up to the President, and he will be drawn into it. He doesn't even realize it, he doesn't understand it, but he will be sucked in by the glory of God, sucked in by this drawing of the Spirit of the Lord, and his greatest days are yet before him. The decisions he was making in fear, he will no longer make in fear, but by the grace and mercy of God. He may not even totally understand what that is or what has shifted within his spirit-man. But there is a shift taking place, even within our government and within the economy of this nation. Fear will no longer rule.
In the ten-year cycle now beginning, God has positioned Daniels and Jacobs for such a time as this throughout all areas of influence and culture. He's going to bring revelation, revelation, revelation, to change business and the banking system. It's going to change the health care system. Hollywood is going to change. Watch Hollywood. The crux of the stories, the message, will be different. Instead of fear, doom, and gloom, there will be a shift into focusing on positive things, of what could be.
2010 begins a decade of faith and a decade of harvest. There is going to be great harvest because of faith. Multitudes, multitudes, multitudes are coming into the Kingdom of God, because God's glory rests upon His people. The people of the world will begin to see God's glory, because the world is going to turn darker, but the Church is going to become brighter.
Those who enter in through the doors will be as the sons of Issachar. They will know the times we are living in (1 Chronicles 12:32). They will understand and function at a much higher level than they have ever thought possible. Light bulbs of understanding will come on; revelation will be theirs. It is because of the season, because of those open doors.
Father, we thank You for the open doors. We thank You for dispatching the angels with keys, and that You are unlocking those doors for us to enter in. The decade of fear, of drawing back and withholding, is ending. We are entering a new decade of favor and great faith. We thank You that Your hand is upon this nation. You have not forsaken this nation. You will have Your way, because Your people have cried out to You both day and night. You said if the cry for mercy would become greater than the cry for change, that You would have mercy on this nation. Lord, there are people across this nation who are crying out for mercy, and You have heard, and have even defeated plots of terrorism and embarrassment that came against this nation.
We say, "No more! No more terrorism against this nation! No more fear!" The decade of fear is over. Now we are entering into the decade of exposure. Lord, we declare right now that the enemy's plots against this nation and the people of this nation will be exposed. Every one of those "sleeper cells," those pockets of destruction, will be exposed, in Jesus' holy name.
We call those things that be not as though they were. We call them into existence. We call this new decade a decade of harvest, a decade of souls. Great favor shall be upon the house of the Lord, upon His people.
Suddenly, everything is going to shift, and what you've struggled for for many years, what you've labored for and never found, is going to start coming easily.
I release over the worship teams, not only in this house, but in the house of God throughout the Church, spontaneous worship, new levels, new melodies. New melodies are coming forth and new systems of putting melodies together. Something new will be released in worship that has been held up, held up partly because of the fear of newness and of something that hasn't been done before. This last decade of fear has even squelched the worship. But worship is going to come to another level of intimacy with God. The Lord is desiring a sound to come up from the earth that has not been released yet because of the fear that has held back the Church. A release is coming in the worship.
A release is coming in the ministry of the Word. There is a release of evangelism toward the poor, but also toward those in very high places, who hold great power. Evangelizing people in high places can be very intimidating. God is going to remove the fear off the Church, so that the Church can reach out to those in places of great power without being intimidated.
It's a new season, and God is opening the doors here this morning. It's not that He's going to do it in the future. The doors are opened. Now it is a matter of us entering in. What you thought you would never see in your lifetime, concerning the Kingdom of God, you will experience, even in the first several years of the decade.
The Lord is removing the spirit of lack off of His people. People are going to begin to see abundance. They are going to begin to see with eyes of abundance, rather than with eyes of lack.
The new decade is a decade of faith, favor, and harvest. Enter it with boldness and receive.

---
I am looking forward to hearing from all of you. What is God speaking to you about 2010?

Many blessings,
Lee Ann
SALT International
Out of the Fire intercessor blog
SALT International
P. O. Box 1271
Appleton, WI 54912