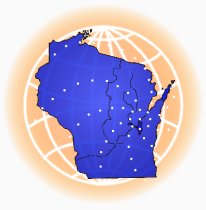 2009 Wisconsin Prayer Rally
On September 25, 2009, a statewide prayer rally took place in Madison, Wisconsin. For a first-time event of this nature, the attendance of 250 to 300 people was very encouraging. At least half the people who came were from outside the Madison area, including some who drove six hours to get there. Those who drove from a distance expressed their understanding of how important the event was, and their seriousness about representing their particular region with their attendance.
Our thrust throughout the day was to "open the heavens" in a spiritual sense over Madison and Wisconsin through prayer, repentance, and worship. There was no political or special interest agenda. Jesus Christ and His Kingdom being established in Wisconsin was our total agenda.
We began the afternoon by prayer walking the Capitol grounds and State Street to the top of Bascom Hill in groups of two or three, repenting for the sins of Wisconsin and praying for our state government and education systems. We did this humbly, without banners, fanfare, or confrontation with anyone.
After a short break, we all encircled the Capitol and prayed the Lord's Prayer together, blew shofars in unison at the four corners of the building to proclaim Jesus' Lordship, and sang "We Exalt Thee" together.
We gathered at the Best Western Inn on the Park for a full evening of worship, corporate prayer, and prophetic decrees for Wisconsin. God's Presence was very thick among us as we worshipped, and, although we came from many different backgrounds, the participation was enthusiastic and unified. Prayer was lifted up for God's Kingdom to be established in each of seven areas that influence our culture -- government, religion, business, media, arts and entertainment, family, and education.
Young children were very much a part of the evening, with a group of them presenting a worship dance, and several of them praying and decreeing spontaneously.
We truly believe that mighty things were accomplished in the spiritual realm for Madison and Wisconsin, and that those who took part in this event will also see breakthroughs for their regions in the weeks and months to come. For the many of you who expressed your disappointment in not being able to attend the rally for various reasons, but who faithfully prayed along with those of us who could attend, God knows your heart, and you will reap the benefits for your region as well.
For another report on the Wisconsin prayer rally, please see the article at
All God's People
.
Please forward this e-mail to anyone who you think might be interested.
Many blessings,
Lee Ann
SALT International
Out of the Fire intercessor blog
intercessors@salt-international.com