Lets All Sing to Our
Precious Lord and Savior
What can wash away my sin?


Nothing but the blood of Jesus

;
What can make me whole again?


Nothing but the blood of Jesus

;

Chorus
O, precious is the flow
That makes me white as snow;
No other fount I know,


Nothing but the blood of Jesus

;

For my pardon this I see,


Nothing but the blood of Jesus

;
For my cleansing this my plea,


Nothing but the blood of Jesus

;

Nothing can for sin atone,


Nothing but the blood of Jesus

;
Naught of good that I have done;


Nothing but the blood of Jesus

;

Guess what time it is?
yes, its time for
some coffee,
tea, milk,
some toast or
cereal too is good....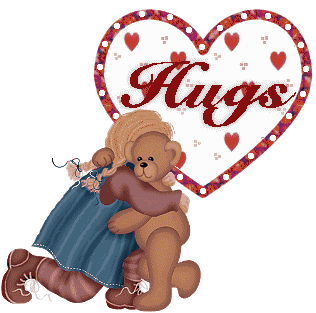 Now, Lets Pray
Together
Dearest Father God,
We come into YOUR
presence with
thanksgiving and praise
for all YOUR love and
kindness to us. We come
together, touching and
agreeing for the needs,
desires and blessings of this
dear one in Christ Jesus.
Where there is need of
physical and emotional healing,
Lord please heal. In homes
and in hearts, where there
is anguish, fear, torment
and suffering send YOUR
Holy Spirit with peace,
deliverance, grace and mercy.
For those with unsaved
loved ones, our spouse, our
children and other family
members... for the many broken
homes and marriages, we pray
salvation, deliverance and
the power to overcome.
We pray deliverance for the
many suffering poverty,
lack, those that have families
and can't meet their bills;
for those in debt and those
in various forms of fiancial
stress, who need a break-through
in finances. Lord God, Father
in Heaven, show forth thy
mercy and pour out showers
of financial blessing. As we
touch and agree right now,
Lord, send forth YOUR
ministering angels with
healing, and blessings in
their wings... to every
corner of the earth
where YOUR
people are and have need
of YOU. May WE who are now
agreeing in prayer also
be in line,with your Holy
Will Lord, in Jesus
name we pray, Amen
God Bless You ALWAYS!
Big hug's, and lots of love,
Praise The Lord in all things!