Featured Product



Sound of Glory
by
Jeff Jansen
Julian & Melissa
Wiggins
Samples:
Lion of Judah
Show Me Your Glory
____________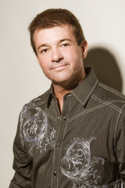 Jeff Jansen
Follow Jeff on
Facebook and Twitter
__________

Available Now
In The
Global Fire Store

Glory Rising


______
______
Glory Rising Manual


______
______
Adventures

In The
Prophetic
______
______
Mystic Glory


______
______
Heavenly Encounters and Angelic Visitations


______
______
Spiritual Secrets of Smith Wigglesworth


______
______
The Visitation


______
______
Eye of God:

Wonders in the Heavens Above and Signs on the Earth Beneath
______
______
Eye of God: Instrumental


______
______
Destiny Doors Opening into the Supernatural

Greetings Global Fire Friends & Family ¯
 
Do you need a fresh touch from heaven? Do you crave a fresh outpouring of the power and presence of God in your life? If so, plan to be with us tomorrow night at 7:00pm for our next Greater Glory Gathering. The last several weeks there has been a heightened sense of the tangible presence of Jesus in our meetings. We strongly believe we are on the verge of an outpouring like the world has never seen. We just had Larry Randolph with us the past two Sunday mornings at the Global Fire Church & World Miracle Center. The first Sunday Larry released a Revival Decree that landed with an awesome presence of the Lord and yesterday we experienced a powerful outpouring of freedom and joy in the Holy Spirit! You don¯t want to miss tomorrow night! We want to lay hands on everybody for an impartation of fresh power and anointing. Bring your friends and come expecting the miraculous¯
 
Global Fire Team
---
2011 POWER & GLORY
OF THE KINGDOM SUMMIT

ONLY 17 DAYS REMAINING!
REGISTER NOW!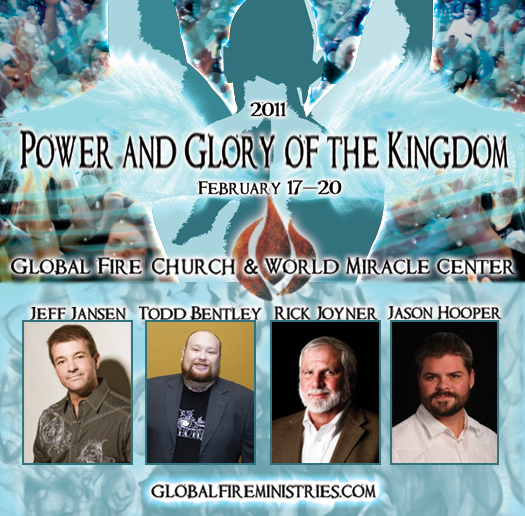 Click Here for More Information!

We are in a season of outpouring. The Holy Spirit is reawakening the church to prepare us for our finest hour. When Jesus was commissioned into His earthly ministry, His mission was to reestablish the supernatural Kingdom of God on the earth, and to remedy and redeem mankind through the Cross. Jesus told His disciples that the Kingdom of God is a Kingdom of Power and Glory (Matt. 6:13), and He proved this statement, on countless occasions, by displaying incredible miracles, signs, and wonders. As it was with Jesus... so it is with us!

---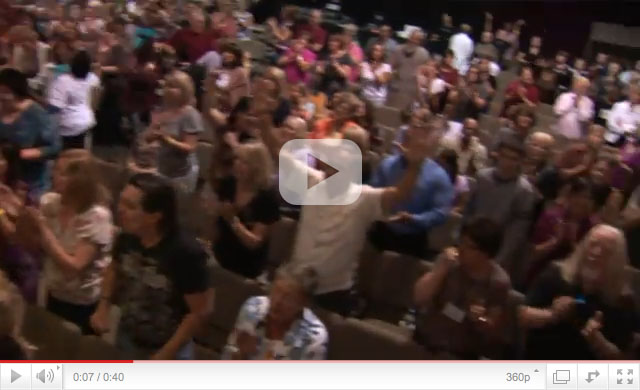 Global Fire School of Supernatural Ministry - Nine Month School!
First Year Launch Date: 09-06-2011
---