Partner with us to open our teen boys home...
Dear Friends and Family,

We pray that this update finds each of you doing well and enjoying the first few months of 2011. As we sit here writing this letter the sun has broken through a very stormy sky making the appearance of spring very real.

For us; it has been a very stormy season as we have worked hard and struggled to see our home for teen boys become a reality. But just as we are seeing the sun begin to peak through the sky outside, it seems as though it might be peaking through our personal stormy skies as well. We are praying that it is a sign that the "time of blooming" of many dreams is upon us.

Today we spent the morning with our newest teen boy, Nick. We love him already. Our youngest son, Jonathan went with us for the visit and they both got along wonderfully and we think that it will not be hard for them to become "brothers". Nick is 16 and has spent almost nine years in residential care to recover from severe post traumatic stress due to his formative years experiencing extreme neglect and pain. He is now 16 and wants to have a chance to experience having a home and family. We want that for him too!

To see the dream fulfilled for Nick and many other boys we must be able to obtain a larger home to house them in. We just became aware of a large house that is available in our area that has all the bedrooms that we would need but also a granny unit that can be used. We need to raise our monthly support up $3,000.00 per month in order to get into this house.

The law has very rigid rules regarding housing youth and how many kids per room. There are many teens that are waiting for a home and family and once we make the move we can begin to take in more boys. Nick will begin living with us within the next six months. We will be spending time with him and his workers to make this transition for him successful. Please pray about partnering with us in prayer and financially to see the lives of these teen boys given a chance at restoration and success.

On a very personal note, Luke and Amy were engaged on Christmas Eve and will be marrying on October 22, 2011. We are so happy for them! Their desire is to live on the property with us in the granny unit so that they can work with us and the boys. Luke understands the boys life journies and will be very helpful in mentoring them while Amy is very compassionate and works great with the area of administration and assisting us.

We are also working alongside of The Teen Project that is out of Southern California to launch a national hotline for teens in crisis (shelter, food, life resources and addiction recovery). This will be announced in Family Circle magazine this spring. We are working toward opening a Teen Project here in Northern California. For more information on this you can see their website at:
http://www.theteenproject.com


We need a greater support base to see all of these plans begin to be fulfilled. You can help us to see these teens lives turned around by going to our website and partnering with us. For donantion and monthly support information go to: (
www.compassionarise.org
)
or; just write us back and we will gladly send you all of the information that you need. We also have PayPal.

Thank you and bless each of you and your families~

Jeff and Kathi Pelton

Desiree, Corey, Luke, Amy, Miriam, Jonathan and Nick
(and always...Ethan)

www.compassionarise.org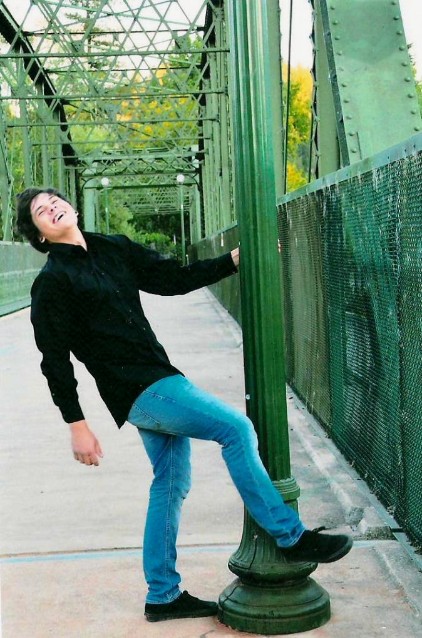 --
Here's More Details!


You can donate to our ministry through PayPal, check or money order. All donations receive an end-of-the-year tax receipt through our non-profit organization Light Streams Ministries at: www.compassionarise.org/directions.php.


We are in the process of obtaining non-profit status through our organization Compassion Arise.


To view our monthly articles you can go to The Elijah List's website:
www.elijahlist.com/words/search_results.html