Whew!!!
SheĚs Gone
            Have you ever made a decision with your heart that should have been made with your head? I did and I lived to regret it.
            Last September I allowed a homeless family of three (grandmother, teen mom, and newborn baby directly from the hospital, come into my home. They moved into one furnished bedroom. Can you imagine two grown women and an infant crammed into one small room? They had no money for rent but did have food stamps. This was intended to be a temporary arrangement.
Regrettably, it didnĚt take long for me to realize that I had not made the best decision. This family did little, if anything, to help keep the home in order. In fact, their room looked like it should have been condemned by the Board of Heath. In spite of the fact that they were given House Rules when they moved in, they broke every one of them, including putting a microwave oven in the room and an ice chest. The thought of roaches began to dance in our heads. Without paying even a minimal amount of money, they used all of our paper and laundry products. Our utilities bills were increased beyond my ability to pay. For the first time in my life, I received shut off notices. This was really scary.
Over and over again, the family ignored my pleas to find other housing. They lied to their pastor that they had a certain date to move. What they didnĚt tell him is that date was conditional upon them paying back rent. In total, I have lost about $2,000 in rent alone. I could have rented the room to people with the ability and willingness to pay.
Because I have experience working with bi-polar people, I am convinced that this is their illness.
So, what have I learned from this experience? First, check references. Do not be forced to make a quick decision. Because this grandmother and daughter were workers in their large church, I felt somewhat comfortable taking them in and checking references later. Big mistake. ItĚs easier to get them in than to get them out. And itĚs true that you really donĚt know a person until you live with them.
Secondly, donĚt be overly-responsible for others. Even though I have been both homeless and a teen mother back in the day, this was not my child or my responsibility. Plus, you canĚt help someone who wonĚt help themselves.
Living in a home that everyone knows has been dedicated to God, was indeed a blessing for this family. They took that gift for granted and, as a result, blew future opportunities. My family and friends suspect that this is a developed mode of operation (MO) for them. IĚm sharing this information just in case they may be coming your way. Take heed what you hear.
Minister Mary D. Edwards

"Excellence: Get It Done WELL In 2012"

Leaves of Gold Consulting, LLC
(313) 330-4490  ~ leavesofgold.llc@gmail.com
www.LeavesOfGoldConsulting.com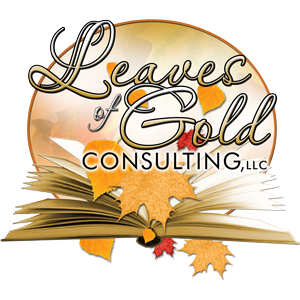 Author/Book Coach/Editor

Speaker/Consultant

www.widowswithwisdom.org www.borngrown.com www.thecalledandreadywriters.org

%%detect_both%%