¯A PROPHETIC TEACHING FOR 2012¯
By Norman & Margi Spencer
www.basileiamiami.org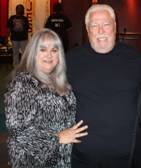 As we were seeking the Lord for His special Word for 2012, both Norm and I heard pretty much the same message, on which we have collaborated for the first time ever and called the 12 P¯s for 2012!
The Church of the Lord Jesus Christ is coming into maturity through an apostolic realignment. Allow us to share some numerical perspectives according to Scripture.
The number 12 of 2012 resonated within our spirits as it represents God¯s order of things, achieving governmental structural perfection, and the process of placing things in proper order. It is yod-beth in Hebrew, signifying the outworking of the household in harmony under divine authority. It follows 11, which is the disorder preceding this perfection. There were 12 sons of Jacob in the Old Testament and 12 apostles in the New Testament. There are 12 foundations in the New Jerusalem (Rev. 21:14). It also has 12 gates and 12 angels at the gates (Rev. 21:12) and 12 pearls at the gates (Rev. 21:21). The city is foursquare at 12,000 furlongs (Rev. 21:16). The wall is 144 cubits high (Rev. 21:17), which is 12 x 12. All of this is to portray the concept of divine government and order. (1)
The number 20 symbolizes redemption and the expectancy of things happening - often times, with a great magnitude. In Hebrew, it is represented by the word kaph, which signifies giving freely with the palm up, or covering sin with the palm down.  For example, Genesis 21:38, 41 says that Jacob waited expectantly 20 years to get possession of his wives and property before being released. However, this could also indicate that it took 20 years for Jacob to be redeemed from bondage. (2)
So the 20-12 combination is quite prophetic as the Body of Christ continues to move forward, declaring the Kingdom is here, until the culmination of all prophetic utterances past and present ¯ the return of the King of Kings and Lord of Lords.
With the numbers 20-12, the Lord also gave us a set of 12 different ¯P¯ words¯¯

PREPARE
PLANIFICATION
POSITION
PURPOSE
PERSEVERANCE
PROMISE
PERCEPTION
PATTERN
PEACE
PROSPERITY
PERFECTION
PROVISION
And He said to us¯¯¯¯Go, tell my people to PREPARE! Without your dedicated perseverance and pursuit of My person and your revelatory perception of My dynamic Kingdom pattern for your lives, you cannot move into proper position for peace to rule your hearts and minds, prosperity to abound to every area of your lives, and perfection to bring you into a state of completeness. For it is with faith and patience that you inherit My promises. (Heb 6:12) Seek out my purpose. Make my purpose your purpose and your provision will be found there.¯
We have studied each word in the English language and have included their meaning so all who read this document will have the same understanding we had when we received the words from the Lord. Words were researched in the Oxford Dictionary Online. (3)
PREPARE
1. make (something) ready for use or consideration
2. make (someone) ready or able to do or deal with something
3. to work out the details of; to plan in advance
4. late Middle English: from French pr¯parer or Latin praeparare, from prae 'before' + parare 'make ready'
PLANIFICATION
1.    the management of resources according to a plan of economic or political development.
2.    1950s: from French planifier 'to plan'
PERSEVERANCE
1.    persistence in doing something despite difficulty or delay in achieving success
2.    Middle English: from Old French, from Latin perseverantia, from perseverant- 'abiding by strictly', from the verb perseverare. 
PERCEPTION
1.    The ability to see, hear, or become aware of something through the senses.
2.    the way in which something is regarded, understood, or interpreted
3.    Middle English, from Latin perceptio, from the verb percipere 'seize, understand'
PATTERN
1.     a model or design used as a guide
2.     a repeated decorative design
3.     a regular and intelligible form or sequence discernible in the way in which something happens or is done
4.     Middle English patron 'something serving as a model', from Old French patron. The change in sense is from the idea of a patron giving an example to be copied. Metathesis (the transposition of sounds or letters in a word) in the second syllable occurred in the 16th century. By 1700 patron ceased to be used of things, and the two forms became differentiated as patron and pattern.
PEACE
1.    freedom from disturbance; free from anxiety or distress; tranquility
2.    a state or period in which there is no war or a war has ended
3.    Middle English: from Old French pais, from Latin pax, pac- 'peace'
POSITION
1.  a place where someone or something is located or has been put
2.  a particular way in which someone or something is placed or arranged
3.  a situation, especially as it affects one¯s power to act
4.  Late Middle English: from Old French, from Latin positio, from ponere 'to place'. The current sense of the verb dates from the early 19th century
PROSPERITY
1.  The state of being prosperous; successful in material terms; flourishing financially.
2.  To flourish physically; grow strong and healthy
3.  Middle English: from Old French prosperite, from Latin prosperitas, from prosperus 'doing well'
PERFECTION
1.  the action or process of improving something until it is faultless; making (something) completely free from faults or defects; make as good as possible.
2.   Perfect: having all the required or desirable elements, qualities, or characteristics. Free from any flaw or defect in condition or quality; faultless.
3.   Middle English (in the sense 'completeness'): via Old French from Latin perfectio(n-), from perficere 'to complete'
PROMISE
1.   a declaration or assurance that one will do something or that a particular thing will happen
2.   the quality of potential excellence
3.   Late late Middle English: from Latin promissum 'something promised', neuter past participle of promittere 'put forth, promise', from pro- 'forward' + mittere 'send'.
PURPOSE
1.    the reason for which something is done or created or for which something exists
2.    a person¯s sense of resolve or determination
3.    Middle English: from Old French porpos, from the verb porposer, variant of proposer
PROVISION
1.   The action of providing or supplying something for use such as financial or other arrangements for future eventualities or requirements.
2.   Make available for use; supply. Equip or supply someone with (something useful or necessary
3.   supply with food, drink, or equipment, especially for a journey
4.   Late Middle English (also in the sense 'foresight'): via Old French from Latin provisio, from providere 'foresee, attend to', from pro- 'before' +  videre 'to see'. The verb dates from the early 19th century
In this coming year the primary word we received was PREPARE¯followed by the other 11 supporting P words. PREPARE was posted as a previous blog entry. We prepare through planification, using our resources to continually position ourselves for His purpose. 2 Tim 1:9 says, ¯Who hath saved us, and called us with an holy calling, not according to our works, but according to his own purpose and grace, which was given us in Christ Jesus before the world began¯¯ (KJV) The phrase "holy calling" literally means holy invitation. God has called (literally called out to) us a holy invitation. What is that invitation to? It is to His own purpose and grace which was given to us in Christ Jesus. When? Before the world began. For what? To declare the Kingdom is here and to demonstrate Kingdom realities and the goodness of our Father, who loves ALL.

Without our dedicated perseverance and pursuit of His person
Dedicated perseverance¯¯¯. Proskarteresis (Gr), to be steadfastly attentive unto, to give unremitting care to a thing; to adhere to one, be his adherent, to be devoted or constant to one; persistence in doing something despite difficulty or delay in achieving success¯¯¯stick-to-itness¯¯never giving up¯¯¯not fainting or growing weak¯¯.the turtle won out over the hare because of her perseverance!
Dedicated pursuit¯¯¯..¯As the deer pants for streams of water, so my soul pants for you, my God. My soul thirsts for God, for the living God,¯ Psalm 42:1-2 (NIV). The panting of a deer is something terrible to see, as every hair on the animal trembles in thirst. The image from nature is a portrait of people through the ages who have noted their relentless desperation for seeking God. Jesus expressed it in Matthew 5:6, ¯Blessed are those who hunger and thirst for righteousness, because they will be filled¯ (HCSB). The fourth-century church father Augustine said, ¯Thou hast formed us for thyself, and our hearts are restless until they find rest in thee.¯  In his book, Engaging the Revelatory Realms of Heaven, Paul Keith Davis said it this way, ¯Our highest purpose is to have relationship with Him. Intimacy with the Lord is the essence of our design in Creation and the highest purpose in the restoration of all things. To walk with God in the "cool of the day," is still our foremost aspiration.¯(4) In a recent article on the topic of ¯soaking¯, Gary Oates said, ¯Intimacy with God begins when we radically pursue Him with our whole heart. King David wrote, ¯When You said, 'Seek My face,' my heart said to You, 'Your face, O Lord, I shall seek'" (Psalm 27:8). God invites us in James 4:8 to "Draw near to God and He will draw near to you." God is saying to us, "Seek My face! Draw near!" Our hearts are crying out, "YES!" but our flesh is screaming "NO!" The sad part is our flesh usually wins.(5)
Without our revelatory perception of His dynamic Kingdom pattern for our lives
In his book, Engaging the Revelatory Realms of Heaven, Paul Keith Davis speaks of this very thing. In the chapter entitled Discerning Spiritual Revelation, he states ¯Spirits of deception will seek to convince people they are spiritually rich and complete, having need of nothing ¯when in reality they are in desperate need of God and His garments of salvation and righteousness.¯ Individually and corporately we MUST hear from heaven to be in tune with & move with God, both in the logas and the rhema.
As the end of the age draws near, there will be greater dimensions of darkness manifested upon the earth. The world systems are being tried and found wanting in their ability to respond to the needs of the people. Just look around you. Only a Church anointed by Holy Spirit will be able to impart wisdom and revelation, and provide genuine Light ¯ His dynamic Kingdom pattern - in this dark generation. 
He spoke of Pattern¯¯..God has a pattern and a design for His Church, for the Body of Christ and for all its members¯. He has an intelligible, discernible sequence in which He desires things to be done in and by His Church. As His people, we must be able to see, hear, and be aware of how He is leading the Church in conquest and victory and know our part in His plan & purpose, so we can have understanding and be able to fulfill our part. We must know where we fit in with the others surrounding us, so together we may ALL take our place in His great & awesome puzzle.
We must know our place in Him and we must know our place with each other. Vertical & Horizontal. It will not be church as usual. God is placing great emphasis on the return of His church to godly relational wellbeing¯.the whole body fitly joined together by what each part provides (Eph. 4:16) and there are no dishonored parts (I Cor. 12:14-25). He said the lowliest part will be given the greatest honor!
God said¯¯¯ Without our dedicated perseverance and pursuit of His person and our revelatory perception of His dynamic Kingdom pattern for our lives, we cannot move into proper position for peace to rule our hearts and minds, we cannot move into proper position for peace to rule our hearts and minds¯¯
In other words, if we know and are therefore attaining to His purpose, we can enter into His rest and experience peace. Unlike it¯s limited dictionary definition from a scholarly perspective, to the believer peace is not only the absence of turmoil. Peace is one of the fruit of the Spirit, one of the character attributes of Holy Spirit Himself. Peace is an inner state, an inner condition produced by Holy Spirit abiding within the believer. Peace cannot be wrought from the outside in, but from the inside out. The pressure on the inside has to be greater than the pressure on the outside. Paul puts it this way, if you are filled with the Spirit and walk in the Spirit you will not fulfill with desires of the flesh with all its carnal hungers and lusts. Paul tells the Philippians in 4:7, ¯And God's peace which transcends all understanding shall garrison and mount guard over your hearts and minds in Christ Jesus.¯  (AMP)  Transcends is a great word¯¯.. it means to be or go beyond the range or limits of, surpass. Garrison is to protect as in a walled fortress. So basically Paul was saying, ¯God¯s peace, which surpasses and goes beyond the limits of all human understanding ¯ it¯s so amazing, you can¯t wrap your intellect around it. It¯s so extraordinary, it¯s out of this world literally, as it is a heavenly peace ¯ THAT peace, will mount guard and protect your heart and mind as if they were in an impenetrable fortress, safe & secure from all the external attacks, battles and crises. I like that!
He also said without the revelatory perception or the pattern, we cannot move into ¯proper position¯¯ prosperity to abound to every area of your lives¯¯ And we read earlier, prosperity is both financial and physical. It is the state of being prosperous; successful in material terms; flourishing financially but also to grow strong and healthy. But there is also prosperity of soul as evidence in III John 1:2 (Beloved, I wish above all things that thou mayest prosper and be in health, even as thy soul prospereth.) and prosperity of spirit (e.g. Is. 61:1-3, Luke 4:18-19)  
Perfection and Completeness¯¯¯¯.. having all the necessary or appropriate parts; entire; fully competent in an activity, highly proficient; provide with the items necessary to make (something) complete. I see this as fully equipped and functioning to the maximum. It is He desires that we not be found lacking and incomplete, or unsuitable for our assignment.
He spoke of Promise and Inheriting His promise¯¯Papa reminded us that it is with faith and patience that we inherit His promises. (Heb 6:12). There is yet another scripture in promises. These are the promises that enable you to share his divine nature and escape the world¯s corruption caused by human desires.¯ He gives us an assurance, His personal commitment, His word on the matter, that He will do exactly what He says He will do¯¯..He is not a man that he should lie. We can count on His integrity. We are so accustomed to making and breaking promises in our society that we take the making of a promise or a vow very lightly. Yet God does not. He swears by Himself and then does what He commits to do. As the Church of the Lord Jesus, not only do we need to take His promises seriously we also need to take our own word and our promises seriously to Him and to each other.
But I digress¯¯what Papa was referring to was that by applying faith, the substance of things hoped for, the evidence of things not seen, and patience (he ability to endure waiting, delay, or provocation without becoming annoyed or upset, or to persevere calmly when faced with difficulties)¯when those two godly attributes are exercised it puts us in the perfect position to inherit, to receive and walk in, His promises¯¯..any and all of them. How full of faith are you? How patient? I wonder how many times we have sabotaged the long awaited promise just one day short because we became weary in welldoing? Selah!
Then he ends with ¯Seek out my purpose. Make my purpose your purpose and your provision will be found there.¯ All works according to His intentioned purpose. We are called according to His purpose. (Rom 8:28). ¯We have obtained an inheritance, being predestinated according to the purpose of him who worketh all things after the counsel of his own will¯ (Eph 1:11). There is an ¯eternal purpose which he purposed in Christ Jesus our Lord¯ (Eph. 3:11). And we know the purpose for which Jesus came. We think it was to save us¯¯..yes, partially but scripture says, ¯For this purpose the Son of God was manifested, that he might destroy the works of the devil.¯ (John 3:8) What did we say was the meaning of purpose? ¯the reason for which something is done or created or for which something exists.¯ A screwdriver was purposed to remove screws. A hammer was purposes to drive nails into materials. An ambulance was purposed to transport patients. What is our purpose? To accomplish His purpose, here on earth as it is in heaven, whatever it is and whatever it takes.
In that place of obedience to His purpose, His Provision is poured out in abundance.
¯May blessing (praise, laudation, and eulogy) be to the God and Father of our Lord Jesus Christ (the Messiah) Who has blessed us in Christ with every spiritual (given by the Holy Spirit) blessing in the heavenly realm!¯ Eph. 1:3 AMP
¯He who did not withhold or spare [even] His own Son but gave Him up for us all, will He not also with Him freely and graciously give us all [other] things?¯ Romans 8:32 AMP
¯For His divine power has bestowed upon us all things that [are requisite and suited] to life and godliness, through the [full, personal] knowledge of Him Who called us by and to His own glory and excellence (virtue).¯ II Peter 1:3 AMP