August 3, 2013 - 55th Annual Gloucester Sidewalk Bazaar - 9am to 5pm (There will be no Judah's Roar evening service)
Eagle & Dove Ministries will once again be participating in the Annual Gloucester Sidewalk Bazaar. We will have a booth to share about Eagle & Dove Ministries and Judah's Roar Church, and to display the artwork, jewelry designs and other amazing crafts done by Eagle & Dove artisans. Some of our artists will be doing 'prophetic portraits', and our team will be available to pray, prophesy, interpret dreams etc. Come on over and hang out with us!
August 10, 2013 - Donna Milham of Eagle & Dove Ministries
Donna Milham is the founder of Eagle & Dove Ministries. She is called as an apostolic leader to train, equip and release others in living a Galatians 2:20 lifestyle. Her desire is for God's people to know the love of God in an experiential way and be established on the foundation of what His word says regarding who they are in Christ.
August 17, 2013 - Myles Milham of Kingdom Awakening Ministries
Myles Milham is an emerging prophetic voice, a revivalist, and conference speaker used to equip, train, and release others into their destined abundant life. He is an associate pastor at the North Shore Bridge Church and is a evangelist who has ministered in Africa, India, and Ukraine. He is a burning witness of the reality of heaven on earth through the ministry of healing, signs, wonders, and miracles. His passion is to see the fullness of the Spirit manifested in the earth through an awakening that releases the true ministry of Jesus by the power and presence of Holy Spirit.
August 24, 2013 - STANDING STILL an Eagle & Dove Ministries Gathering ~ First Nations Worship, Art, Dance
Directions to Stage Fort Park: Take 128N. Get off at Exit 14. At the bottom of the ramp, go right onto Rte. 133. Follow to the end with the Harbor in front of you. Go right, the park is located on the left. turn into the park and go up the hill to the parking lot on the right.There is a parking fee at Stage Fort Park of $15 per car or you can park for free on the Boulevard before you come up the hill.
August 31, 2013 - Baptism at Plum Cove Beach, 6pm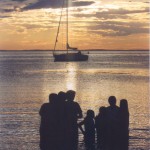 This will be a night of worship, a baptism service, fun and fellowship at Plum Cove Beach, Washington St., Gloucester, MA. Please come and join us, bring your beach chairs, towels, bug spray etc. We will begin at 6pm for the purpose of daylight, and then will join afterwards for snacks and fellowship at Donna's home. If you are interested in baptism, please call Eagle & Dove Ministries office at 978-283-9111.
September 28, 2013 - Passion & Fire Conference with Dr. Brian & Candice Simmons, 9:30am - 9:00pm
For more information and registration click here
Directions to Gloucester United Methodist Church, 436 Washington St., Gloucester, MA
Route 128 North to Gloucester - at rotary take 3rd exit off the rotary the sign reads "Route 127 - Annisquam". Drive 1 mile and the Gloucester United Methodist Church is on the left. You can park on either side of the street. Parking lot is for worship team.
Weekly Prayer Meetings
Eagle & Dove Ministries
Weekly Prayer Meetings - Every Monday
"A Call to the Gate"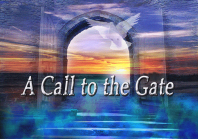 Every Monday, we meet for worship and intercession. We gather together at the mandate of the Lord to press in deeper for this Eastern Gate and this region that His Kingdom purposes will come forth. For those who have an ear to hear this trumpet call and have a heart to respond - we invite you to come and seek His Face and His Heart's Desire in this hour. He has shown us specifically for Eagle & Dove Ministries and Judah's Roar - that we need to lay a deeper foundation of prayer and worship for the next phase of the Worship Center/Church to be able to come forth.
Our weekly gatherings are also to press in to hear from Him the unfolding of His Blueprint for this ministry and how it links with others in this region. The kingdom of God suffers violence and the violent take it by force. God's Eye is on this gate and we are pressing in to lay hold of it, that He will have His Heart's Desire - a Bride pure and spotless, this city, this region - until the hour that we cry - Come Lord Jesus Come!
Time:
Mondays, 9:30am - 12:00 noon (Please feel free to join us for all or part of these meetings).
CALL OR EMAIL FOR LOCATION
For more information, call Donna Milham at 978-283-9111
eagleanddove@comcast.net ? www.eagledove.com