LET'S CELEBRATE OUR GREAT AND AWESOME GOD!!!
Don't miss tomorrow night at 7PM, as we welcome JAMIE LIPE, a truly anointed and powerful worship leader! See her bio below.
We will be meeting at 114 E. Schreiber St, Garland TX 75040.
Also, you are more than welcome to bring your favorite finger food for fellowship afterwards!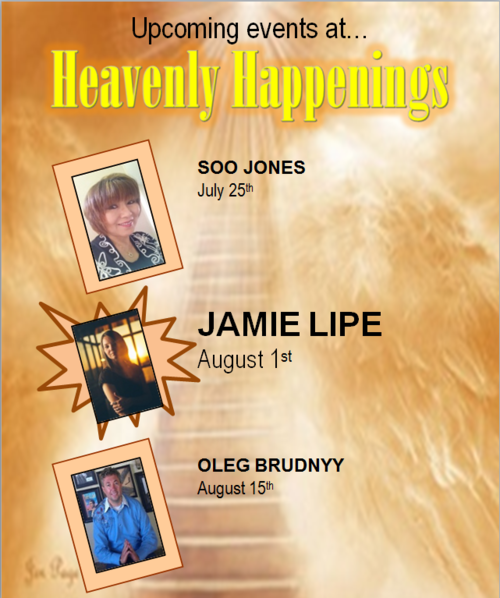 JAMIE LIPE
Her passion is God's Presence and leading His people into a deep place of intimacy while standing as priests before Him. Her desire is to stir a hunger in God's people to cry out for purity and holiness, seeing a generation of no compromise come to the forefront. Through the ushering in of the presence of God, she believes we will finally see the restoration and awakening of the Church and this generation we are contending for, only as we make Jesus the center of all our attention. The longing of her heart is for wisdom, revelation, and understanding of the heart of Father God and of the unseen dimension; to live as one who is "Seated in heavenly places", and from this place release the prophetic worship, intercession, and legislation that will shift and move into alignment all that is out of order. Above all, her heart is simply to be a true worshipper, giving pleasure and satisfaction to the heart of God.

You Tube Videos:
http://www.youtube.com/watch?v=C65G-2gLKeY&list=UUbM27Dv_XCwaE15ro5jTcNg
http://www.youtube.com/watch?v=XIvzkAzPFJE&list=UUbM27Dv_XCwaE15ro5jTcNg

%%detect_both%%