"Do not let this Book of the Law depart from your mouth; meditate on it day and night, so that you may be careful to do everything written in it. Then you will be prosperous and successful." Joshua 1:8
Reading through the Bible, along with prayer is the essential way to grow in Christ!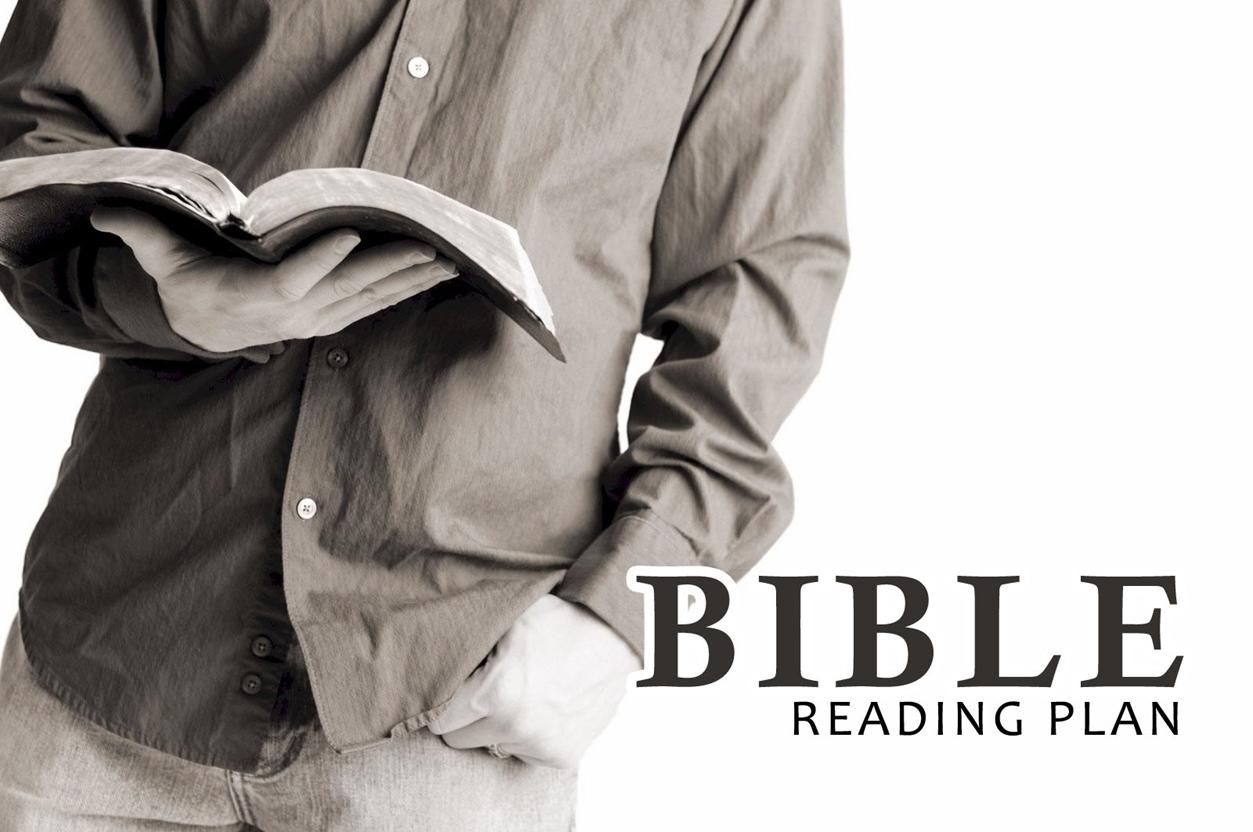 If you want to develop your faith as a Christian, then you must set aside time for prayer and reading the Bible. Yet, so few of us do so! You must ask the question, what gets in the way of my time with God? How much does TV, over working, or hanging with friends take of you and your time?
We at Into Thy Word have developed several Bible Reading plans and charts in the last 40 years. For New Christians, Scholars, Teens, for folks to busy and ones to mix it up a bit.
Our Most popular are:
Through the Bible Our first and perhaps best Bible Reading Chart!
With this Bible Reading guide, you can go through God's entire Word verse by verse and Book by Book in one year. You also may start this plan any time or date and progress at your pace too.
Genres Bible Reading Chart Literature Style, This is our most popular Bible plan!
Here is a plan that is set up for you to go through the whole Bible in a year but with a twist; it divides up your reading into the main types of Genres (literature) such as Gospels, Law, Narrative (History), Psalms, Poetry, Prophecy, and Epistles! That way, you can go though the entire Bible by reading the different types of writings. This is a unique plan that will help keep your pace up and prevent you from losing interest and giving up!
We even have a Bible Reading Spreadsheet
A wondrous tool to help you in your Bible reading efforts!
A Bible reading checklist in "Excel" that keeps track of your progress with all kinds of cool graphs and tracking features along with stats on words, verses, encouraging facts, etc. This is also a fund-raising opportunity for us that we think could be a successful addition to your church or ministry spiritual arsenal.
Why use this and pay $ when we have free ones below? The Bible reading plans that exist, including ours, are all "static" using paper and pencil with no analysis or progress updates. Thus, no accountability or checklist or encouragement to keep you reading and growing in our Lord. With this Excel Bible Plan, you have a cool tool that will help you further your faith and continue the discipline of reading God's most precious word.
https://www.e-junkie.com/ecom/gb.php?ii=807161&c=cart&aff=140005&ejc=2&cl=135896
---
Thank you for helping keep us active on the mission field and global stage in 2014 and readying us for the New Year.
Into Thy Word is a viable, much used and needed platform that church leaders and pastors use on a daily basis. We can do this ministry for the Lord with your prayers and partnership. We need your help again this year. Please help us forget about fundraising and get back to serving the Lord.

We are a small non-profit that runs some of the top Christian websites in the world along with our pastoral training and church planting in 80 countries. We only have 3 part time administrative staff and about 2,000 trainers in the field who use our resources worldwide. We serve over 20,000 pastors in the field and 11 million users online, and we have costs like any other top sites: bandwidth, software, servers, development, programs, and people.
---
We survive on prayers and donations from partners like you. This is the time of year we ask. If missions, pastor training, church planting and excellent Biblical Christian resources are important and useful to you, please take a moment, pray and perhaps give a donation to keep the ministry online and to help us continue to train pastors for another year in service to Our Lord.
---
What's New?
New Website! We are totally redesigning our main Website and this is a huge project, months in the making. You can now take the new Website out for a spin, let us know what you think.... This is a test of just a home page; it will launch on Jan 5th....

http://www.intothyword.org/2015-Home
With vital ministry partners we just launched a New APP! The new application is a place to be refreshed and to network! This is quality devotional encouragement and helps Christians who are too busy for normal Discipleship. Please spread the word! http://www.fellowshiper.com
We are having a Writer's Contest! Do you have a calling for Christian writing? Do you have something on your heart from God's Word? Check it out on our new app: http://www.fellowshiper.com
---
Just to let you know: Apps are very expensive to develop and hard to get into the iTunes store. Ours is out an already in, and ready for you. It is a beta, and we need to raise another $5,000 to keep it going with another $5,000 to develop the app for the Android platform. The total amount needed for this endeavor is $12000; this will be a blessing for countless people--for you, too. Donation
We have an action-packed 2015 ahead of us that needs your prayers and partnership. We are planting churches with our partners at an accelerated rate. Each church costs around $4,500 to get it built and started; the pastor needs $120 to $250 a month. Please pray about supporting the expansion of the Kingdom of God. Donation
---
See our Directors family Newsletter here:
http://files.stablerack.com/webfiles/70030/Krejnewsletter1214.pdf
---
Have a very Happy New Year to all our family and friends all over the world!
" "Do not let your hearts be troubled. You believe in God; believe also in me. My Father's house has many rooms; if that were not so, would I have told you that I am going there to prepare a place for you? And if I go and prepare a place for you, I will come back and take you to be with me that you also may be where I am." John 14:1-3
Into Thy Word incorporated as a 501 (c) (3) not-for-profit organization and depends on gifts and contributions from friends and donors. © 2014

Feel free to pass this on to anyone who would like it….

http://www.intothyword.org/ Donation

Online version of our Christmas letter here:

http://70030.stablerack.com/apps/articles/?view=post&blogid=4611&articleid=97068

%%detect_both%%