Greetings from Joel and Kathy Davisson
"The Man of Her Dreams/The Woman of His!"
GodSaveMyMarriage.com
Do you need a Miracle in your Marriage?
Five Day Weekend Marriage Intensive starts in 10 days, on February 4, 2015.
Call to Register now! 386-206-3128
February 4-8, 2015 in Beautiful Palm Coast, Florida
Your Miracle Destination!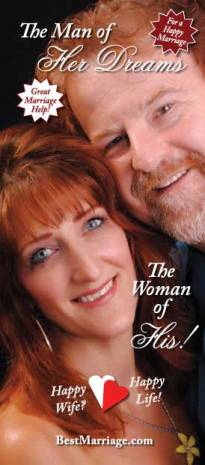 When our 13 year old Shekinah Glory went to be with the Lord in September of 2008, one of our very close friends of many years walked with us. Well, many friends walked with us through it. The author of this poem is that friend. We married she and her husband many years ago, 1995, if I recall the year correct.

Eight months after Shekinah went to heaven, our friend had a vivid and beautiful dream of heaven, Shekinah and the Lord. She wrote this poem about her visit to heaven and seeing Shekinah. The poem just won first place in the Western Mountains Reading Council Poem/Essay contest. Over six years later, Shekinah's life is still reaching, still touching. We believe that our friend's writing will win first place in your heart! Our friend didn't want additional recognition at this time, so we will just call her Christy.

-------------------------------------------------------

Once You Left

Who around felt the grief emanating from within me, it saturated and seeped out to the point that it lingered on, on and on.

One thing known; it felt like an eternity.

In the eighth month I saw you again. The eighth month I was renewed. It was the eighth month of the dream, the vision and the return of joy.

Awakened from a deep slumber;

The lingering question captivated every thought. No answers were found. I left. I left and ascended high to find you sitting next to Him.

No longer asleep but alive. Alive. Aware. Not a vision, not a dream? Reality.

A voice spoke "Stay?" Clearly, clearly in that moment, more clearly than my own voice the reply came. You spoke. You spoke with certainty.

You chose to stay, and it was then that I was awakened again but to the choice of eternity.

It was more powerful than a choice given by an earthly vessel.

I watched you dance. Sing. Then wave, wave goodbye one last time.

I left. I left to return even though the sight was persuading.

The sight was peaceful. The sight was a dream. The dream was real.

-----------------------------------------------------------------------------------------------------

You can read about Shekinah's passing in the front of both of our books, in the most recent additions. Find the books at the top of the shopping list at The Man of Her Dreams/The Woman of His!

See over 500 Testimonies from Couples JUST LIKE YOU at: 500 Testimonies!
For a PDF of a BOOK of 500 Testimonies, Click Here: Book of 500 Testimonies!

See Details of the Five Day Weekend Marriage Intensive: Intensive Weekend Details
Register Today at: Register Now!

Group Marriage Mentoring Phone Calls! Five nights per week! 857-232-0476. Sundary night at 9 pm. Monday, Tuesday, Thursday and Saturday nights at 10 pm. Click Here for More Details!

Shop for all of our books, CD's and DVD's in our online shopping store at
The Man of Her Dreams/The Woman of His! Online Ordering
or, if you prefer, you can shop at Amazon.com:
Click Here For "The Man of Her Dreams/The Woman of His!" Volume 1 on Amazon
Click Here for "Livin' it and Lovin' it!" on Amazon
Click here for other of our products on Amazon

Learn how to protect your family by watching "Our Videos" at Protect Your Family Today

21 Days To Save My Family! CHECK OUT THIS WONDERFUL NEW BOOK by Erik Matlock! Erik and Geri's marriage was in a shambles. Geri wanted out and she deserved a new life! Just like Kathy though, she got her life in the form of a TRANSFORMED HUSBAND! If Joel and Kathy can do it, if Erik and Geri can do it, SO CAN YOU!
To Discover this WONDERFUL NEW E-BOOK on Kindle, Click Here!
To Discover this E-BOOK for reading on your computer, Click Here!

Please partner with us! If you believe in what we are doing to help couples all over the world (see the 500 testimonies) please consider partnering with us. In God's economy, when you give to help a ministry, then you get "credit" to your account for the miracles that God works through that ministry! You "partner" with us in accomplishing the mighty works of Miracles that God does through the ministry!
To Give to the ministry without a tax-deductible giving receipt. Go to this page and scroll down to mid-page where you see the "Donate" button: Click Here
To Give via using a Credit or Debit card or PayPal Account WITH a tax-Deductible receipt Click Here
To give over the phone via Credit or Debit Card with a Tax-Deductible Receipt, Call Marsha at 386-547-5729
To Mail a Check with a tax-Deductible receipt, Mail to: The Church of Champions, 244 Pine Grove Drive, Palm Coast, FL 32164

Want online help for your marriage? Visit GodSaveMyMarriageForums.com

===================================

Be on FIRE for your Wife!

Yes, this article is repeated from a previous newsletter, but we felt like it was worth repeating!

As a young believer, I fell head over heels in love with JESUS! I was "On-Fire" for Him!

I witnessed to anything that moved. I read my bible voraciously.

When we were pastors of our first church, we had prayer five days a week at 8 am. We had church on Sunday morning, Sunday night, Wednesday night.

We did street ministry on Tuesday nights. We conducted various ministry outreaches.

We as a couple were ON FIRE for JESUS. I, as a young man, was ON FIRE for JESUS!

The problem though was that I was not ON FIRE for MY WIFE! Someone should have asked me, "Joel, how can you say that you love Jesus so much if you are not loving Kathy in a way that makes her feel loved, valued and cared for?"

The problem was that my being "on-fire" for Jesus somehow fed my self-focus and narcissism. A title of a future book that we are going to write will be "Narcissism On Fire for Jesus!"

It was EASY for me, in my narcissism, to "love Jesus" and be "on fire for Jesus. The works that I did all pointed to "wonderful me!" Look at how many people I am winning to the Lord. Look at how much time I spend in prayer and in the Word.

It is EASY for a narcissist to be UPWARD focused. Why? Because no one is feeding back to him how he/she makes them feel. No one is a "mirror."

If I am "on fire" for Jesus by also being "on fire" for my wife, then I am on a mission in a real way, on planet earth, to exhibit the Love of God. "The will know we are Christians by our Love."

My being "on fire" for Jesus had a problem. God is love. My "love" was demonstrated in a hunger to "win souls" - a hunger to lead others to Jesus. But that Love was not being demonstrated properly in my relationship with Kathy and later, to our children.

My "on fire" for Jesus was a works mentality that I could be one of God's "men after His own heart" if I performed wonderfully for him.

So, I was consumed with a PASSION.. but that passion was UPWARD focused. In our background, things were commonly emphasized in a vertical fashion, such as "seek His face", "spending time in His presence" and the like.

These are all nice things - but they did not do ANYTHING to TRULY TRANSFORM.

Why? Because even though I was "ON FIRE" for Jesus (The Zeal of God Has Consumed Me was one of my favorite motto songs.) I was not loving Kathy and our children properly on a horizontal level.

I needed to be On Fire for my Wife! I needed to Express that I was in love with Jesus by radically pursuing RELATIONSHIP with Kathy!

But I did not do that. Instead, I RADICALLY pursued "ministry."

We see this every day. Ministers who are "on fire" for Jesus while being in adultery, or treating their wife poorly, or in some cases going from wife to wife to wife.. preaching all the way. Hal Lindsey, for example, is on wife number 4. Yet he is "on fire" for Jesus.

If I am going to PROVE that I am a Christian, then it must start with LOVE FOR MY WIFE. How can I say that I love Jesus if I cannot love my wife who I can see and relate with on a daily basis?

They will know we are Christians.. how? By our love. Not by how much time we spend reading the Bible (thought that is a good thing to do!). Not by how much time we spend in private, secluded prayer. (Paul taught that we can pray at all times, even when we are interacting with our spouse and children.) Not by how many people we win to Jesus. (that often is a performance mentality to cover up our insecurities.. look at hou good I am performing!) They will know we are Christians BY OUR LOVE.

Let me repeat that. They will know we are Christians BY OUR LOVE.

That is love toward one another.. FIRST, STARTING in our HOME! Loving my wife. My wife loving me in return. Each of us loving our children.

We are known as Christians if we LOVE our spouse and love our children. This is the first place to start!

In light of this, let me URGE you husbands, BE ON FIRE FOR YOUR WIFE! (and yes, let that FIRE for your wife be an outgrowth of being on Fire For the Lord!) - but DON'T separate them! Your wife is not a "distraction" from the Lord.

Before Benny Hinn had his wake-up call, he would get TWO hotel rooms when he was preparing for a crusade. One for him and one for his wife when she would be with him. Why? According to Benny in those days, it was because he could not have any distractions and needed to focus fully on the Lord in preparation for the crusade.

Hogwash. Thank God that Benny woke up after Suzanne divorced him. They are back together now and from what we have seen (just bits and pieces here and there) Benny has truly changed at a core level. He is on fire for his wife WITH his being on fire for the Lord. No longer is he AVOIDING his wife so he can nurture a meaningless "relationship" with the Lord.

If we are not loving our wife, then our "love" for the Lord is as good as dung. At the same time, for the women reading this... IF your husband is "on fire" in love for you, then your part of the plan is to RESPOND by being on fire in love with him in return too! That is how you get to "Outrageously Happy!"

So men, be "on fire" for your wife.

Think about her. Focus on her.

Take her on dates.

Talk to her. Let her talk to you.

Buy her flowers.

Touch her. Hug her. Kiss her. Spend time with her.

Bless her. Help her. Lift her.

Be on FIRE for your Wife! Be on Fire for the Lord - and let that Fire for the Lord be shown in your FIRE for your Wife!

It is hard on a narcissist to focus on his wife. It is death to "Self-Focus". It is death to self. But it brings LIFE.

Wives, when your husband is FOCUSING on you, blessing you, touching you, dating you, making love with you, holding you, helping you, listening to you.. then give yourself back to him wholeheartedly. Unreservedly.

This is how we are supposed to be with the Lord as his bride. We realize that he made it all about us. He gave His all for us. He laid His life down for us. When we realize this, then we give ourselves to him with abandon. At least that is how it is supposed to work.

That is the pattern for marriage with a husband doing the Christ part and a wife doing the bride part. A husband gives his all for his wife. She recognizes that he is laying his life down for her and she gives herself to him with abandon.

That is the picture of an outrageously happy marriage.

Be on FIRE for your wife, men. Focus. Focus. Focus. She is a woman. She is in your home. You get to see her naked. You get to care for her, love her, nurture her. BE WITH HER. Be on FIRE for her. FOCUS. FOCUS. FOCUS.

BE ON FIRE FOR YOUR WIFE! and then you can say that you are truly on Fire for the Lord. You will KNOW you are a Christian because of your LOVE.. a REAL love. A love that is expressed all day, every day.

BE ON FIRE FOR YOU WIFE!

Please drop us a line and let us know that you enjoyed this message and this newsletter!

Please consider partnering with us. We need your support.

Please take advantage of the many products that we offer at our Shopping Cart.

We appreciate you and send our love to you!

Joel and Kathy Davisson GodSaveMyMarriage.com BestMarriage.com
244 Pine Grove Drive
Palm Coast, Florida 32164
386-206-3128

%%detect_both%%