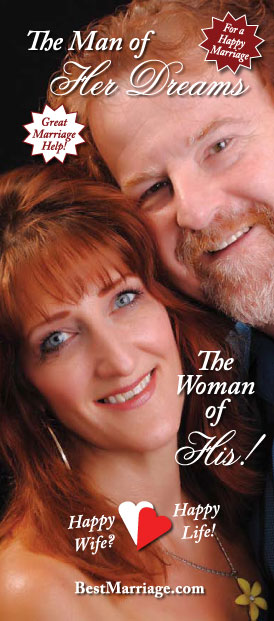 Really Awesome Book Specials!
We have put some remarkable specials up on the shopping cart! To find them, look down the list until you see "Library Special #1" and "Library Special #2"
You get $123 worth of books for only $59 - and that includes shipping.. OR -
you can get $318 worth of books
for only $159!
You get the wonderful blessing of supporting the ministry and at
the same time,
you are getting an incredible deal on awesome books!
The large one is a
very complete collection of our all
time favorite books! Books by ourselves, Charles and Frances Hunter, Ken and Nancy Nair and more!
To order these specials, or our "19 books for $150 special" or to register for
===============
Have you heard of "Airbnb"
We recently learned about a great way to stay in people's homes for less than hotel prices - AND we learned that we can have people stay in our home and get paid!
We have had a couple from the Czeck Republic, a Woman from Texas or somewhere.. and a man and his son from Ft. Lauderdale. We make $50 per night that they stay.
If you would use
our link to go to Airbnb and set up an account - then if you decide to stay in someone's home, anywhere in the world, OR if you decide to rent a room in your home to people traveling through, then we get paid about $100 for referring you!
Our son earned $100 for us renting our home AND $100 for
the first time that we stayed at someone else's home!
To register for Airbnb or to learn more, please use our link to get there!
==================
Marriage Mentoring Calls for Couples
Six Nights
Each Week!
Dial 857-232-0476 pw is 5444775
Sunday Night 9 pm EST
Monday, Tuesday, hursday and Saturday 10 pm EST
There is no set fee to dial in to these couples calls, five nights each week. Just dial in and get help!

We do ask you to make at least one purchase each month from the shopping cart, or give at least $10 per month donations or if you enroll for LegalShield, that is another way to support the ministry.
Men's
Mentoring Calls
3 Calls per week.

Men's Calls are Saturday, Tuesday and Thursday nights at 9 pm EST. The men's call have a minimum gift of $100 per month.
To join the men's calls,
you will dial Marsha at
386-547-5729 to set up a monthly gift of $100 per month. Marsha will then
give you the number to dial.

Women's Calls
Women's calls are every Wednesday at 2 pm.

There is a minimum gift of $25 per month.. however, if your husband is paying the $100 for the men's calls, then that $100 also covers the cost of the women's calls. You do not need to give $25 on top of that $100.
You can call or text Kathy to get the dial in number for the women's calls if you are set up to give $25 per month or if your husband is giving $100 per month for the men's calls.
Kathy Text is 386-334-7873
====================
Remember the
Online Marriage Forum
You can go online 24 hours per day to post your situation and get input and help. The forum is a bit "glitchy" so every time that you post, before you hit "submit" be sure to "copy" what you have written.. just in case something goes wrong.
=========
In the far right column we talk about LegalShield. If you would like to support John and Susan, our Thursday night moderators, you can feel free to enroll on their website, instead of ours!
Click here to bless John and Susan by getting your LegalShield membership from them!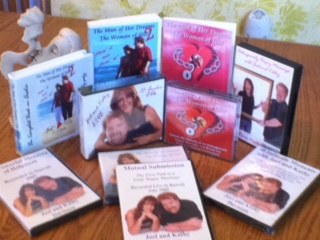 A Few Weekend Marriage Intensive Testimonies from October, 2015
Four couples converged on Palm Coast, Florida - at the Hampton Inn.. and what a weekend it was! It was one of the best Weekend Marriage Intensives yet! -
At this point in time,
ALL FOUR COUPLES
are GOING STRONG!

This could be "IT" - the weekend where all four couples received and
KEEP their MIRACLE!

We have been waiting
9 years for an intensive with four or more couples to result in lasting miracles for ALL FOUR!

Historically, we have
ended up with one couple out of the 4, 5 or 6 couples that go home and don't do it and go belly up. But we think this could be that weekend of 100%
lasting MIRACLES!

The end game is an OUTRAGEOUSLY HAPPY MARRIAGE! - and these couples are on their way!

From Nathan (of Nathan and Lacy) I would highly recommend any marriage that is troubled to come to Joel and Kathy's Marriage Intensive! It has shown me how I have been a
Jack ass and has given me the tools to grow, treating my wife like Christ does the church. It is true what my wife pointed outto me:

False Religion teaches that the bride, (the church) has to work for the groom (Christ) for salvation; just as false doctrine teaches that the bride is responsible for working on the marriage.

Christ has done the work. Husbands! Get working! Nathan

From Lacy (of Lacy and Nathan) - This weekend has been the answer to many heart cries. The information that's given should be required for every marriage, and you won't hear it anywhere else.

I'm looking forward to complete healing in our marriage and passing on our experience to our children!

The sin and dysfunction will stop with our generation, thanks to Joel and Kathy's passion for healed families. Lacy
------------------------
From Robert (of Robert and MC) Our Marriage was instantly healed

by the Lord many years ago but we never have really been happy and I have never known how to meet my wife needs.
This intensive has given me insight into at least two significant issues. I now know I need to really listen to my wife and learn what is really
in her heart. This is a real key for me because I now realize it is
a key element in laying down
my life for my wife and loving her with agape love.

I never understood that before!
Also I learned that the source of
my problem with lust, second
looks, and pornography have
to do with the same sex contact when I was a child. This really
helps me going forward as I fully intend to redirect my sexual energies towards my lovely wife.
Thank you very much,
Joel and Kathy -Robert
From MC (of MC and Robert) - This intensive was both an eye opening experience as well as confirming what I always believed, read and hoped was the truth of what I read in God's Word.

Watching the lights come
on in my husband was healing to my hope that we "could" have an Outrageously Happy Marriage!

Joel and Kathy have dedicated their lives to teaching couples to have healthy marriages! MC
===================
Benjamin (of Ben and Andrea) I have loved being at the intensive.

My wife and I have been separated but we are restoring our marriage every day. There are a few churches, that my wife and I would love to bring this info to.
No turning back,
living a happy wife is a happy life! Benjamin
From Andrea (of Andrea and Ben) My husband and I came to
this marriage intensive with Joel and Kathy Davisson.
We came to the intensive just getting done with court for separation.

After being here Joel and Kathy explained our whole marriage problems without even knowing us; and when the mirror is shining on your face, you wake up! Change!
Thank you for changing our lives and marriage! Andrea
---------------------------------
From Fred (of Fred and Janis) I agree I have a lot to learn about how to grow in loving my wife.



I will daily appliy the principle
you have shared. Between what
you have to give teaching from
your book and God through everything he shows me will help me die daily to the old me.

Thank you for your books and teaching and for your corrections.
From Janis (of Janis and Fred)
The intensive has been so wonderful.
We now have the truth, tools and support to help us get healed and on our way to an outrageously happy marriage.
The atmosphere during the intensive is relaxed and fun and brings great hope and encouragement while being
with a few other couples who
are seeking the same help.
If this doesn't work, nothing will!
So very thankful for Joel and Kathy's ministry and their sincere desire to see marriages saved and flourishing.
Looking forward to being able to share our testimony of our miracle; and once healed being able to minister to others.
Love you and appreciate your
labor of love to the body of Christ and all who are seeking help in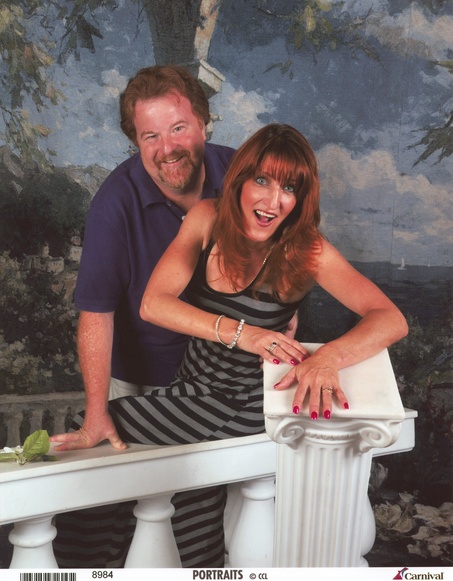 One of the TOP TEN best things that we ever did for OUR family,
was to purchase a LegalShield membership in 1996. We have saved in excess of $36,000 with help from our LegalShield attorneys; we have had attorneys help us (and our three teen drivers through the years!) with traffic ticket help! - no points because of free help from our attorneys meant HUGE savings on car insurance. We have probably saved $5000 in reduced car insurance from this alone.
Five years ago, we were spending $30 per month for identity protection, not realizing that LegalShield had a much better IDShield for less than half the price.. so that alone has saved us another $900 in the last five years.
NOW - to make it even better, we have access to "LegalShield Member Perks" - or Perk Spot.. which is a DEEP discount program normally reserved for employees of huge companies and state governments etcetera. We save $11 per month on our existing Verizon bill, saved $40 off of an $80 purchase at Office Depot, have saved money on hotels a couple times already.. we saved additional money off of the already great discounts at restaurant.com - and we are JUST GETTING STARTED IN UTILIZING the HUGE and DEEP discounts! When we refinance our home again, we will get a $500 rebate! When our sons or daughter buy a house, they will get 20% of the realtors commissions rebated to them, PLUS the $500 back from Quicken Loans for the financing of that home. Like HELLO...!!!!
We are passionate that EVERY PERSON we know, whom we love and care for, gets a LegalShield membership. In addition to things we have shared, you also get your wills done by attorneys.
(we did not even HAVE a will and we had FOUR young children in 1996! How embarrassing!)
This is not paying for and printing out some "self help" form from LegalZoom. You need a will - but you need it to be prepared by ATTORNEYS.
If you currently spend money on LifeLock, you are to be commended for being willing to spend money to protect your loved ones futures - but, with Lifelock, you will be glad to learn, that you are spending WAY TOO MUCH money for a service that is not even close to as good as our IDShield service. And you will spend 30-50% LESS for our IDShield. Lifelock advertises great, but the reality does not meet the hype of the advertising. You can redirect money you spend on Lifelock and get BOTH LegalShield AND IDShield.. AND the Member Perks!
Please enroll TODAY! It will be one of the best things that you ever did in your life!
Now, since we can't just talk about LegalShield without tying it into marriage, manhood and being provider and protector of your family, let's add this: We teach men to LOVE and CARE for their wife and children.. so men, do this for your family like I did in 1996! This is one way to show your family that you love and care for them. Gals, if your husband drags his feet, then enroll yourself. Someone has to do it. We want the men to step up to the plate and be protector, provider and defender.. but if he won't, then this is a time to step up as a great team mate and pick up the ball where he lacks.
Remember, you are a team.. if one of the team does not want to take action to protect your family, then one of you need to take the responsibility! That is being a team-mate who is helping their spouse in an area of lack. Ladies, don't say "that's my husband's decision." Your husband might not be mature enough to spend his hard earned money to protect you and the children. He might have other things that he prefers, like cans of soda at work or snacks.. or beer! - or upgrading his car. or golfing, or fast food.. or his girlfriend.. or you fill in the blank. The bottom line is that some men simply are not "there." They WILL spend $20 or $40 in a month without even thinking about it when it is something fun for THEM.. but when it comes to spending money to protect his wife and children, they downshift and start saying, "oh, we have to think about this." Loud Buzzer sound. Penalty. Wrong. This is one way you can take a step toward growing up.
Men, this is not the time to say, "My wife has to be in agreement." This is too important to wait for both people to be in agreement. Only one needs to be willing to protect and care for your family!
One time we presented LegalShield to a group of employees of the Florida State Department of Juvenile Justice. There was an even number of men and women represented. Afterward, we counted enrollments. 21 Applications were filled out. As we looked them over, we were amazed to discover that 16 were from women and only 5 from men. The moral of the story? Women as a group CARE a LOT more about protecting their self and their children than men.Yes, five men did enroll - and kudo's to them.. but the evidence was overwhelming. Women as a group, care more about themselves and their children than men do. The men cared about their next beer! And to top it off, a few of the men said, "I have to talk to my wife." No, they did not. That was an excuse. They did not talk to their wife before buying that gun he wanted; or that football game ticket.
So whether it is one of you, or both of you together like Kathy and I did, just do it!

Realize that Kathy and I were a couple years into our healed marriage and we were beginning to grow up when we found LegalShield in 1996.. so we both were mature enough to realize that our money can't all be spent on fun and games. Some of it needed to go to protecting our life.. and thank God that we did! Like I said, I had been so unaware of life's responsibilities that I had not even prepared a will - and we had four little children. That is so embarrassing! We could not afford $1000 for two wills - but we COULD afford $20 a month for a LegalShield membership! .. and then we got our wills prepared by Welch, Gold and Siegal, one of the top law firms in Pennsylvania, for FREE!
We are in marriage ministry. So let us be plain spoken, so that there are not any misunderstandings: You don't need mutual agreement to spend $20 per month to get your wills done and have legal advice and help. You don't even need mutual agreement to spend $40 per month to get BOTH the Legal and Identity protection. To top it off, you can SAVE a LOT more than $20 or $40 per month with the AWESOME MEMBER PERKS! So, if you take intitiative and USE the discounts, then the bottom line is that LegalShield and IDShield will not cost you ANY money at all! You will save more with the discounts than you pay. The LegalShield MEMBERPERKS - are AWESOME!
Do you think we are passionate about this? Nah.. not us! LOL