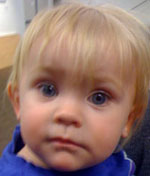 RICE DISCONNECT \0/ WE ARE WEIRD PEOPLE SOMETIMES
I got a new Iphone a couple of years ago - I had bought it that day. First time I had one of those thin sleek phones I got out of the van at home and it was raining.
After a while in the house I went to plug in the phone and I couldn't find the phone anywhere . It was thin because it did not have a case yet or anything, We searched everything for an hour = went back to the van, looked all around the van and outside- but no phone
so later we went to bed and in the morning I was upset about the phone, so I called the twins, The twins where friends of mine who have a "locating things" anointing. I want to say it was still raining the same as it was the night before.
When I got them on the phone they prayed and said, "The phone is laying in a puddle right by the van, the drivers side."
So although I had already looked with a flashlight the night before I went back out to the van and there right by the van on drivers side, was my phone. I had to look closely because it was laying in a puddle and the rain was raining on it still.
I got it out of the puddle but I thought, "There's no way this can work after not only laying in a puddle all night but actually being RAINED ON." In the house, to my great surprise, it worked right away. I made a few more calls and texted and it still was working perfectly. I was so happy I wrote and told some people who had been praying. Now this is the thing - I told them " I supernaturally found my phone It was laying all night in a puddle being rained on."
AND IT WORKS JUST FINE.
This was the funny thing, Everyone wrote me and said " Oh you must put it in some rice." So I said " Why? Its working fine." I had about 10 emails the same, It was like I never said "ITS WORKING FINE"
In the afternoon my daughter, bless her heart, came over and brought me a bag of rice for my phone. "My phone works fine." I said." But because in her mind she knew it had been in water all night," she grabbed my phone and put it in the bag of rice. and said, "Leave it there for a couple of hours and it will be fine." Then she took off.
I left the phone for about 30 minutes and took my phone out of the bag. It didn't work, I messed with it for over an hour, then I reallzed there was a piece of rice stuck in the iitlle hole where the plug goes in - so my phone was found supernaturally but then everyone wanted to do something in the natural to make it work!!! We are weird people sometimes.
.Kathie ---
HAVE YOU SMELLED THE AROMAS? DO YOU KNOW WHAT THEY ALL MEAN? DOWNLOAD MY BOOKLET "THE SPIRITUAL MEANING OF AROMAS, FLOWERS , TREES AND COLOURS" THEN WHEN IT COMES UP AT THE PRAYER MEETING OR AT CHURCH OR AT HOME - YOU WILL BE THE ONE WITH THE INTEPRETATION - CLICK ON BOOK TO ORDER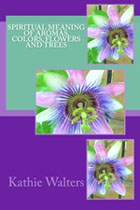 %%detect_both%%

Thank you for all your support and prayers: Paypal kathiewalters@mindspring.com and thank you so much!